One Piece is a manga series (Japanese comics) written and illustrated by Eiichiro Oda. It has been in issues of Weekly Sh­onen Jump since July 1997. Its chapters have been combined into 102 tankobon volumes as of the present.
It is a story about Monkey D. Luffy, who gained the ability of a rubber body after eating a Devil Fruit unintentionally. With his crew, Straw Hat Pirates, he's searching for a long-deceased Pirate King named Gol D Roger and his ultimate treasure, called "One Piece," to become the next King of Pirates.
Chapter 1050 Spoilers
The Chapter will be titled 'Glory.' Here are some things we know so far. On the cover, we saw Reiju and Ichiji present to help Yonji and Niji. Kaido falls into magma well under Wano Island, where Big Mom is also there. Yasui ate the slime that Toko ate so that Toko wasn't laughing alone.
All of Onigashima has been informed of Luffy's victory by Nekomamushi. Momonosuke tells Zunesha that he plans to open the border, just not right now. Momonosuke lands in the Flower Capital and turns back into a human. It is covered by smoke and not visible. From the smoke, Hiyori and Red Scabbards appear.
Here are some more things that we know, thanks to OR JAPAN. There is no risk to Onigashima. In the Chapter, the giant explosion is an underwater volcano. Due to the sheer size of the explosion, people from the Flower Capital and people in Udon could see it. But Momonosuke does inform the people that there is no need to be alarmed.
What To Know Before Reading Chapter 1050?
As of what happened in the last Chapter… Kaidou was in the custody of the Marines so his country could join the World Government, that was until he escaped and made contact with the Rock Pirates. As the remaining CP0 agents flee the scene, water from Raizo's scroll engulfs the rest of Onigashima to put out the fire. Kaidou's flame clouds disappear.
Luffy announces that his creation of the world will be one where his friends can eat as much as they like, and with that, he administers his final blow. Momonosuke creates his Flame Clouds to land Onigashima safely, and Luffy and himself collapse, exhausted.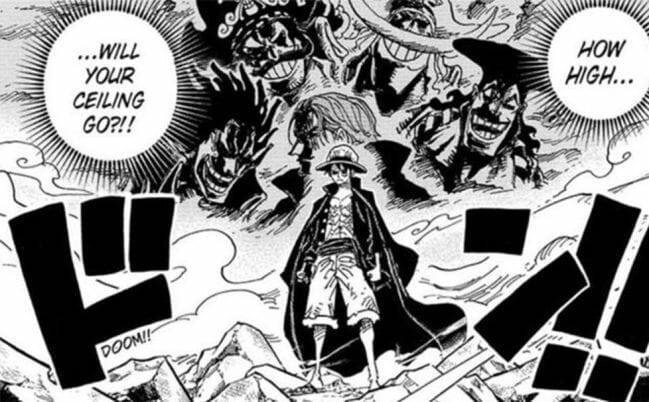 How To Start One Piece.
If you're new to One Piece, it's alright to start reading from the top. The series is still ongoing, and no one knows how it will end. The author has never disclosed the ending to anyone. However, Oda mentioned that he would like to finish the manga within five years in 2019. Before reading chapter 1050, it is important to read the previous chapters to get a grasp of what's going on.
When And Where To Read
One Piece chapters release every Thursday. However, a chapter is sometimes released every two weeks due to Oda's health problems. The chapters can be read for free on Shonen Jump, Viz Media, and Manga Plus, on both apps and websites.