HBO's Our Flag Means Death is a comedy adventure original series all set to premiere in March. The show is based on the life of an aristocrat who gives up his normal life to become a pirate. Created by David Jenkins (creator of People of Earth) and produced by Taika Waititi, the show is expected to be full of humor and creativity. Watiti also directed the pilot episode of the show after completing Thor: Love and Thunder.
The plot follows the life of Stede Bonnet who worked as a sugar farmer after retiring as an army major in the 18th century. He suffered from a mid-life crisis and opted to change his life by debuting as a pirate. The article covers everything you need to know about the Our Flag Means Death series, starting from when to watch it on March 3 to who is in the cast, and where to stream it or skip it.
When To Watch It On March 3?
Our Flag Means Death will officially premiere on Thursday, March 3 on HBO Max with three episodes at a time. The show is confirmed to have ten episodes with three episodes releasing on March 10, two on March 14, and the remaining episodes on March 24.
Should You Stream It Or Skip It?
The hype of the series is mostly due to the involvement of Taiki Waititi, who is in all the headlines, but the real showrunner of the series David Jenkins, the creator of the most loved comedy series People on the Earth, needs some limelight. Jenkins poured all the humor and silliness into the story of pirates sailing on the sea for jokes.
The show is based on an infamous pirate who left his British lifestyle to enjoy the life of a pirate. Discovering such a unique character must be a golden opportunity for Jenkins to employ his humor and creativity. The readymade story of Stede Bonnets needed a little touch of professionalism to become a masterpiece. We believe that Jenkins rightfully did the job.
Stede Bonnets appears to be a wannabe pirate who is not yet ready to get his hands dirty. He faces a hard time as his shipmates are not convinced that he is the man for the job. His life changes when he meets Captain Blackbeard and his crew. The contrasting features of a real pirate and a wannabe pirate create an interesting storyline. The season is likely to follow the friendship between the two and how both of them influence each other.
We think that it is a show that will fill you with laughter and emotions. You should totally stream it.
Who Is In It?
The cast of the show includes Rhys Darby (Stede Bonnet), Taika Waititi (Blackbeard), Samba Schutte (Roach), Nathan Foad (Lucius), Samson Kayo (Oluwande), Vico Ortiz (Bonfacia/Jim), Ewen Bremner (Buttons), Joel Fry (Frenchie), Matthew Maher (Black Pete), Simon Kessel (Blackbeard's mum), Eden Grace Redfield (Alma Bonnet), and David Fane (Fang).
Where To Watch?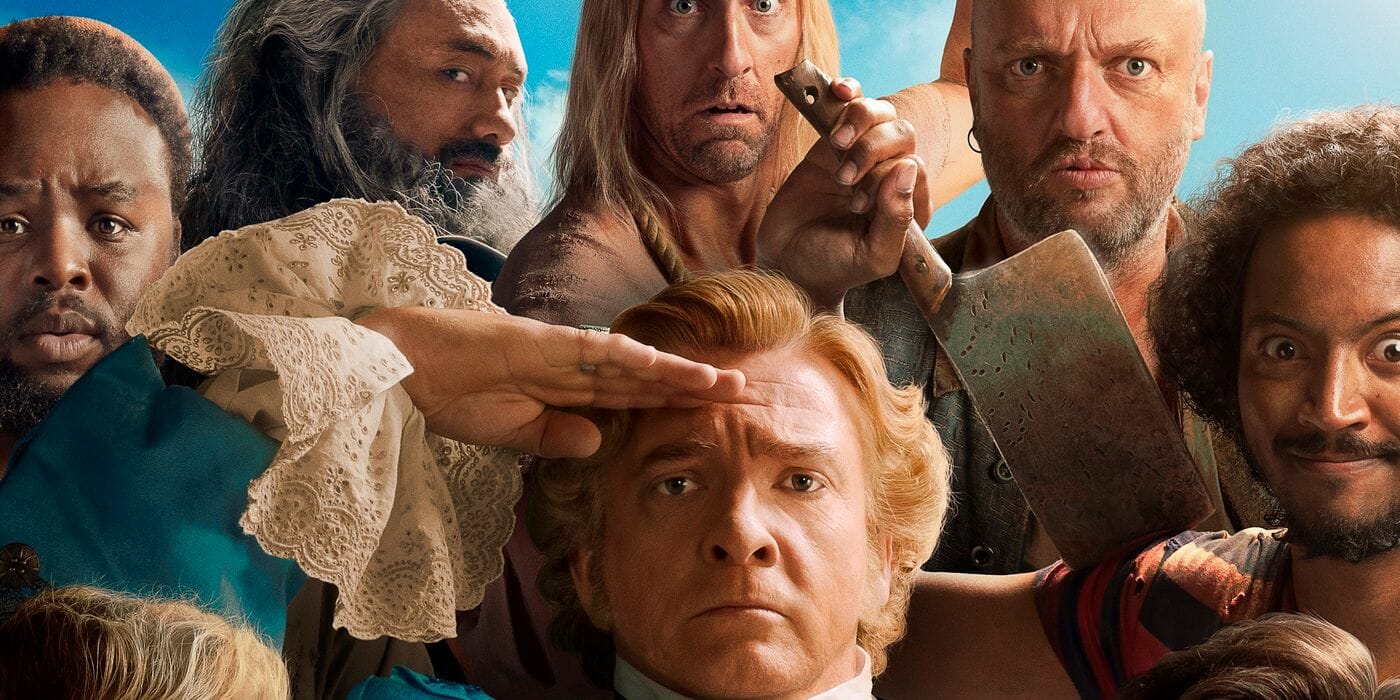 You can catch the series on HBO Max on the 3rd of March. If you are not a subscriber, then you need to buy the subscription, which comes at two prices (with ads or without ads).