Ozark is an American Crime tragic and dramatic television series which is directed and created by Bill Dubuque and Mark Williams. Ozark television series has already completed 3 Seasons. Now 4th Season is on its way to bang the screens again. Ozark is a very popular show on Netflix with a vast and loyal fan base who are desperately waiting for Season 4.
Ozark Series is produced by MRC and Aggregate films. Ozark is a show of crime, misdeeds, and murders with many action scenes. This story revolves around a couple and their boss. Stay tuned further for more updates.
Predictable Release Date of Ozark Season 4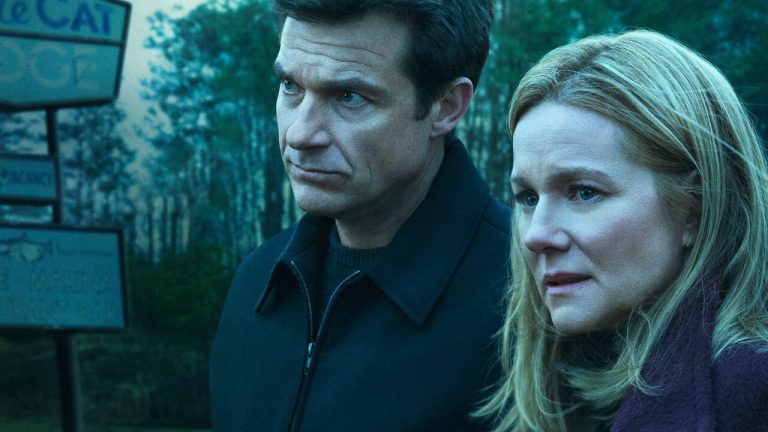 It has been decided that Ozark Season will go on air at the starting of 2021, but shooting is still going on. Ozark is one of the Precious and fan's loved shows on OTT platform 'Netflix'. Now Netflix has announced many shows like Money Heights, Lucifer, and many more. So it might be that's the reason Netflix has delayed or pushed the release date of Ozark.
At the end of Season three, Netflix has made an official announcement that there will be Season 4, but they haven't announced the official date till now. Even makers haven't said an official statement on that till now. Ozark has been done with 3 Seasons with 30 episodes. For each Episode, they have given some titles; for the first Episode, they have given the name Sugarwood like that the title of Season 4 is 'The beginning of the End'.
What will be the Plot in Ozark Season 4?
Ozark is the show of misdemeanor and thrills in which crime, cases, and murders are involved. Ozark is the story of a couple, Jason Bateman plays the husband, and Laura Linney plays the wife. Charlotte and Jonah are their children. Marty Byrde, who is a financial consultant, means he gives advice to people about their financial problems. His wife, Wendy Byrde, is keeping a nice relation with the public political support. So that these people will always support her in any situation.
She is the person who influences people with nice thoughts and helps them in economic crises, and also makes use of her own. So this story is about a couple who has shifted from Chicago to the lakes of Ozark for money laundering. In the fondness of money, they started doing illegal work with drug dealers in which they got trapped. So this story is about how to rescue themselves from this and what things they have to face in between all these are about that only.
In Season 4, we might see a dark relationship that is yet undercover, like the relation of Ruth and her Father, in the last episode, this is the big question. Will Martin win this battle with his boss? How will he save Himself from the Police? What are other obstacles in his path now? Will the husband and wife get closer now? All the questions will get answered in Season 4.
Cast Members of Ozark Season 4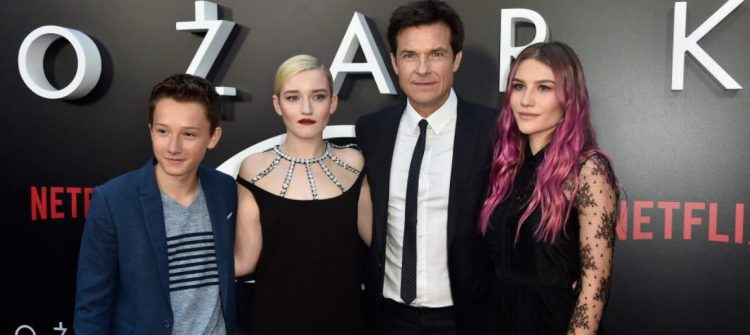 The main lead will be the same. Some new additions will be made in Season 4 with their reprise version.
Is the Any Trailer Available for Ozark Season 4
There is no trailer available for Ozark Season 4. But there is a small teaser of their series for Season 4 they have released on their official Twitter handle.