Pam & Tommy is the upcoming biographical drama mini-series that sheds light on the real-life story of Pamela Anderson and Tommy Lee and how the two-faced controversies post the leak of couple's sex tape. The show was penned by Robert D. Siegel while developed by Evan Goldberg and Seth Rogen. Craig Gillespie has handled the direction.
The eight-episode series has been executively produced by Megan Ellison, Evan Goldberg, Dave Franco, Seth Rogen, Sue Naegle, and Dylan Sellers. If you are interested in knowing when the show will be out and where to stream it, then keep following along.
When will Pam and Tommy Release?
The upcoming limited series Pam and Tommy is all set to make its way on February 2, 2022. The release date will be the same in both UK and USA. The series comprises a total of eight episodes, of which the first three episodes will be aired together at the time of the premiere, while the rest five will follow a weekly release schedule.
Where to Watch Pam and Tommy Online?
The episodes of the show Pam & Tommy can be watched on Disney + through the Star network for the audience residing in the United Kingdom on the date mentioned above. For those who live in the United States, the episodes can be enjoyed on Hulu. 
What is Pam and Tommy About?
This limited series by Hulu will showcase the story of Pamela Anderson, the former Playboy model and the Mötley Crüe drummer Tommy Lee (portrayed by Lily James and Sebastian Stan) getting married very soon after knowing each other for just 96 hours and how their lives completely change when their honeymoon VHS recording gets released online.
What ensues is a lot of drama and talks that began circulating in pop culture. It is one of the first-ever leaked viral videos that led to immense controversies.
Who are All There in Pam and Tommy?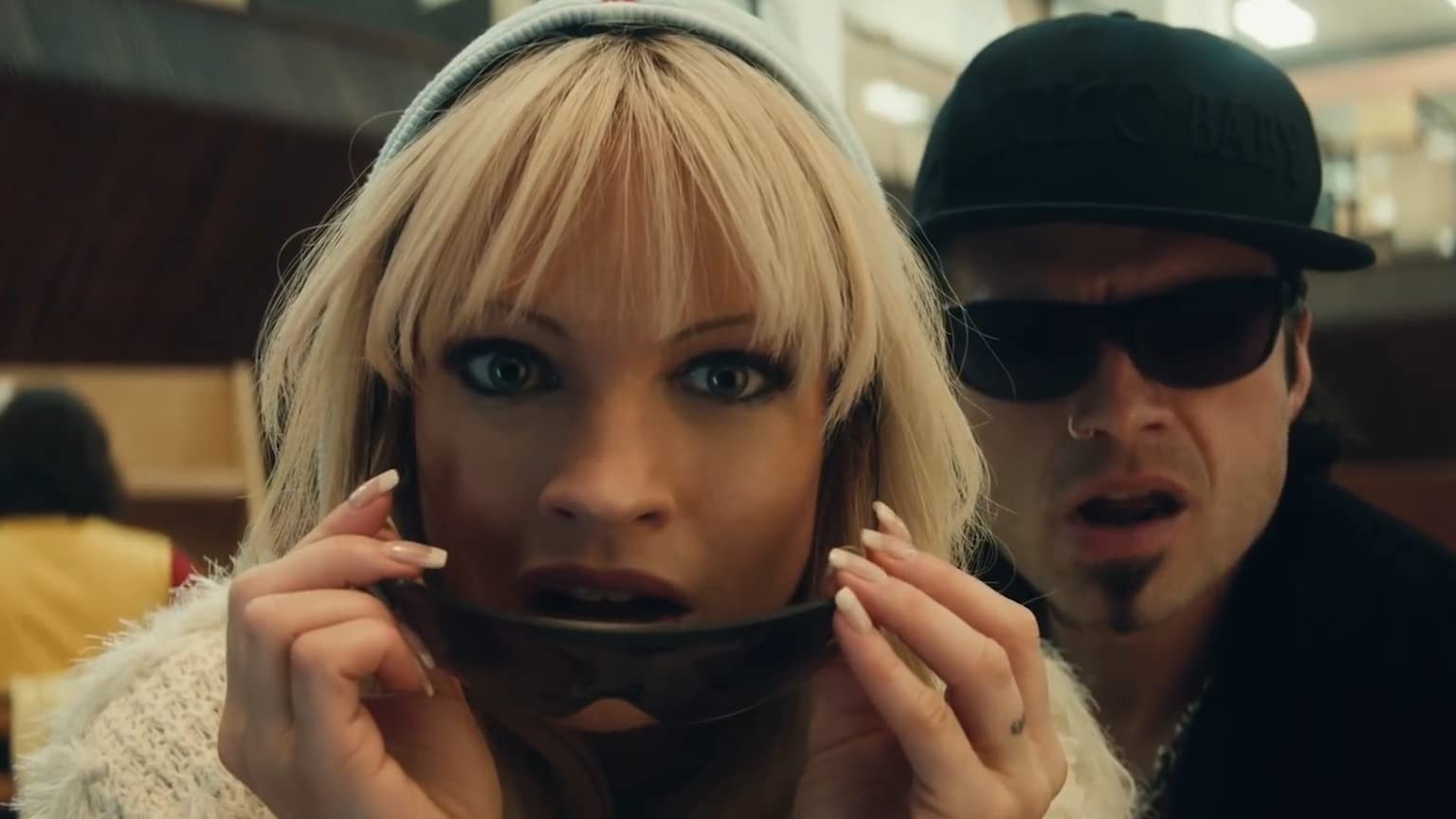 The titular role of Pamela Anderson and Tommy Lee has been essayed by Lily James (Downton Abbey, The Pursuit of Love, War & Peace) and Sebastian Stan (Logan Lucky, The Martian), respectively. The role of electrician Rand Gauthierwho stole the famous couple's sex tape, has been portrayed by Seth Rogen.
Other cast members comprise Taylor Schilling, Nick Offerman, Paul Ben-Victor, Fred Hechinger, Mozhan Marnò, Paul Sinacore, and others.
Is There a Trailer for Pam and Tommy?
Yes, the official trailer of Pam & Tommy has been aired by Hulu. It shows James and Stan essaying the role of the famous couple while their sex tape is being stolen by the characters played by Seth Rogen and Nick Offerman, who leak it online in order to make large money.
The trailer threw light on the theft and release of the tape and showcased what controversies it led to later on. In the trailer, Pamela can be seen worrying, and Tommy tries to soothe her down.