Redeeming Love, as the title spells, is a romantic film, with love as the central theme. The film delivers a very powerful message through its interesting plot, which says 'love can heal any broken piece of one's heart.' It is an adaption of the best-selling novel of the same title written by Francine Rivers.
The film has a good cast and crew with the best mentors to lead the team and make it a success. D.J. Caruso as the director, Francine Rivers and D.J.Caruso as a pair of enthusiastic writers and multiple Producers, which include Cindy Bond, Simon Swatt, Michael Scott, Brittany Yost, and Wayne Fitzjohn.
Also, it has a fine number of cast, best at their roles which include Tom Lewis, Abigail Cowen, Famke Janssen, Logan Marshall-Green, Eric Dane, and Nina Dobrev.
Redeeming Love: What Is It About?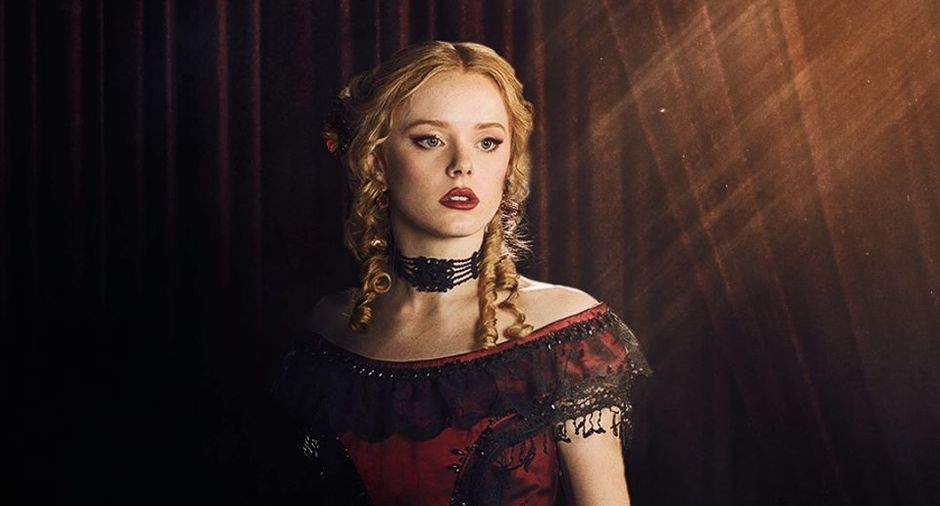 A girl named Angel, within her childhood days, has been sold out as a prostitute. This changes her whole life, making her present and future endlessly miserable. Being a prostitute is not just something that makes your life a mess for now but gives a permanent stain for the entire life that is yet to be discovered in the future. This one terrible Act separates her from the joys of everyday life.
Her days in California have been nothing but her fight to service and release herself from the hatred that she has created for herself. Eventually, the plot shifts to a much more hopeful side when Angel meets Michael. This love story is no different yet unique in its way. For a strong message is delivered straight to the hearts of every individual that says 'Love is doubtlessly the best cure to heal anyone's broken heart and broken hope.'
Redeeming Love: Ratings and Reviews  
Redeeming Love gives fresh hope and a strong message to the viewers. It brings countless reasons to one's dull life, making it breathable and fully acceptable. So far, the film has received positive responses from both the audience and the critics.
In addition, it has received excellent ratings, which makes it a must-watch or just include in your best wishlist. For those who are seeking to watch something soothing, light-hearted, and a fresh love story, this is where your search ends. 
Redeeming Love: Release Date and Where To Watch?
Redeeming Love, a much-awaited film that was scheduled to be on the big screen in the very first month of the new year 2022, has finally hit the theatres on January 21, 2022, and the audience can now book their tickets with the perfect seats and watch it on the big screen.
Redeeming Love: Where Can You Buy Tickets Online? 
Redeeming Love, as we discussed above, has finally arrived at the big-screen theatres. The audience can book their tickets online on Fandango. Also, as many have had this one question stuck in their heads if the film is streaming anywhere online? Unfortunately, it is not available on any online platform. If anyone wishes to watch it, they will have to purchase the tickets and visit the booked offline big-screen theatre to watch it.