This comedy series comprises four youngsters originally from Oklahoma. One of their best friends attempts suicide, and since then, the rest leave their home behind and decide to move to California. They require money for this trip and indulge in petty crimes around their surroundings. To begin with, hijacking a chip truck. This was first released on August 9th, 2021, on Hulu and FX. This series was the long-awaited one, as it showcased the life of four indigenous individuals who wanted to break through normal life and establish a new way for themselves.
Is it Worth Watching or Not?
Initially, the only way out to California was a huge amount of money. But at present, that was indeed impossible for them, so they get into criminal cases and end up fighting their way out of it. This series would be easily available on Hulu. According to the reviews of this series, people are finding the content of the series very fresh and attractive. It's funny, interesting and the fresh faces in the cast have also caught the viewers' eye.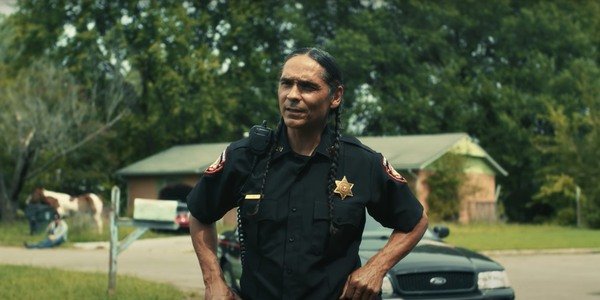 Well, it's very absurd that the death of one person is affecting the others so much that they want to leave the place altogether. But as the show reveals, their friend wanted to end his life due to certain circumstances that were predominantly prevailing there. However, it's not mentioned by now. But this has forced the others to get into work and earn money to flee from this place. The characters have got into their roles to bring out the actual feeling of this show.
Being the most awaited series, ever since it has appeared on the screens, we can see various platforms holding their reviews. And none of them have been discouraging so far. On the contrary, all of them have stated them to be interesting, funny, and fairly a dose of humor. Hence, I think these reviews are by far the best way to say that this is worth watching.
Shows relating to problems are usually unattended to or are just suppressed because societal norms are given an extra dose of appreciation because it needs to be disclosed. Still, the way to disclose it is never discovered. And in present times, series or shows are an excellent platform to bring this out in front of the public.
Is there a Sequel Planned?
This is the first time this show has been brought up. Hence, we can rely on the reviews to give a chance to more of this show. Presently there's no official announcement regarding the show's proceedings, but the love and appreciation it has received so far is good to sign for the series. However, the content of the show suggests that there will be more to it. But till then, let's watch the episodes for now and see whether the reviews did work well or not. But yes, we think it's worth trying for.