INTRODUCTION
Science Fell In Love, So I Tried to Prove it is a romantic comedy Anime series. This series is an inspiration by Alifred Yamamoto. Show is based on two scientist, Shinya Yukimura and Aysme Himuro. They were doing research together, and one day Aysme confesses her feeling to Shinya. this gave them an idea to use it as a topic for their research and analyze the emotions with the possible data.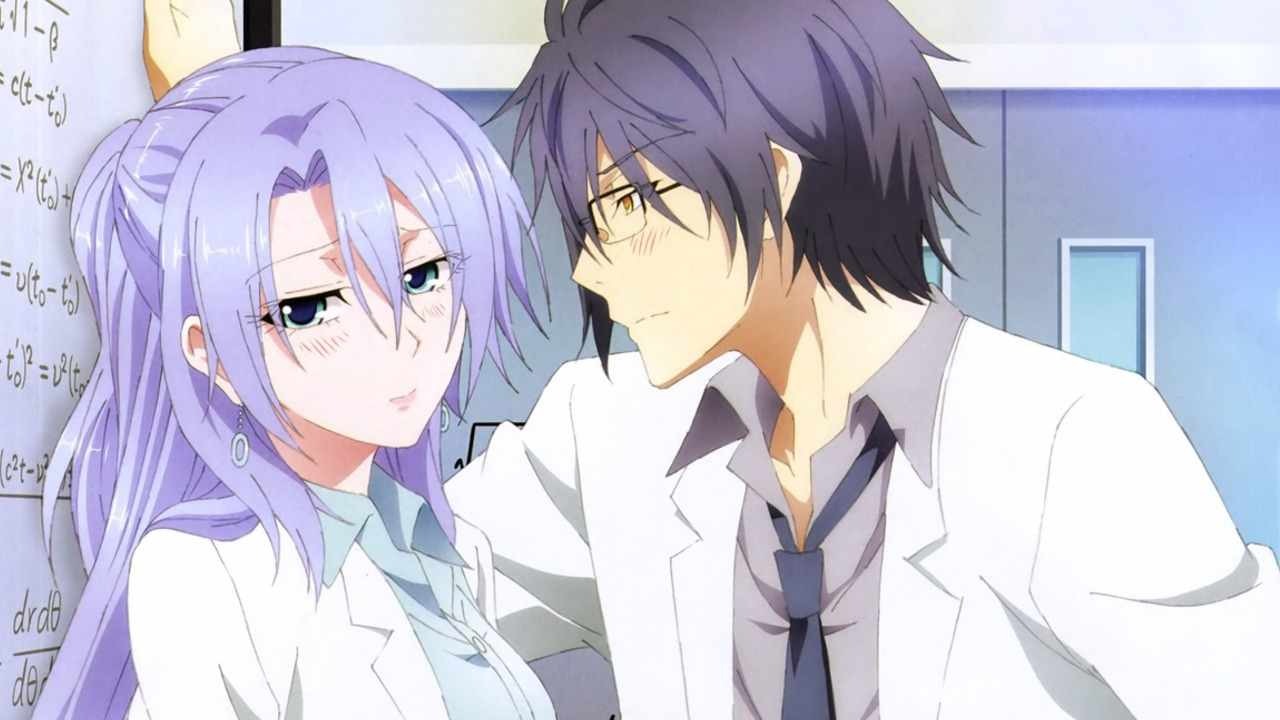 While the first season entertained the audience and kept them glued to the screens which was first released on 11 January 2020. Some how second season was not entertaining for the audience but still it has good ratings.
In second season of the series is also known as" Science Fell in Love, So I tried to Prove It r=1-sinθ". Second season was released on 2 April 2022, and it end episodes were released on 18 June 2022, Series is made in Zero-G studios, and Original networks that are present are Tokyo MX, BS11, RNC, GTV, GYT, MBS, CTC.
First season had total 12 episodes, and second season also had 12 season which has running time of approx. 23-25 minutes.
CHARACTERS:
Shinya Yukimura, voiced by Yuma Uchida in Japanese and by Billy Kametz in English. Ayame Himuro, voiced by Sora Amamiya in Japanese and by Avrielle Corti in English. Kotnoha Kanade, voiced by Natsuko Hara in Japanese and by Renee Dorain in English. Ena Ibarada, voiced by Nichika Omori in Japanese and by Erika Harlacher in English. Kosuke Inukai,
Voiced by Jun Fukushima in Japanese and by Jeff Schine in English. Professor Ikeda, voiced by Ryotaro Okiayu in Japanese and by Aaron LaPlante in English. Rikekuma, voiced by Momo Asakura in Japanese and by Tara Sands in English. Arika Yamamoto, voiced by  Yui Ogura iin Japanese and by Cherami Leigh in English. Suiu Fujiwara,voiced by Marina Yamada. Chris Florette Voiced by: Yuki Kaji, Haru Kagurano Voiced by Rena Hasegawa
SCIENCE FELL IN LOVE, SO I TRIED TO PROVE IT SEASON 3: IS IT RENEWED OR CANCELLED?
Though it seems that fans are waiting eagerly for next episodes to release, but Zero- G has still not decided. They are still deciding whether to come up with season 3 or not after seeing the response of audience on season 2.
It has been notice that season 2 had failed to impress the audience. And by seeing it they feel that it is better to not release season 3. But we have to wait a little and see what the producers and makers decide about it.  It has been seen that the original series has 13 volumes and among them 11 volumes have been covered.
If they still get good ratings there are few chances of season 3 coming, until and unless there are more volume of magma coming up. So if we expect any season come up we can expect it by 2024 or either by 2025. But not early enough. Fans have to wait long to watch their show.
And if we talk about what can be coming up in the upcoming seasons then there are possibility of showing a love triangle and may be much more drama to see forth.