See is an American television science-fiction drama series by Apple TV+. Steven Knight is a writer, and Francis Lawrence is the director of this series. The story is about a virus that killed all human beings in the early twenty-first century, but some who survived lost their sight. See takes place some centuries later, when civilization has devised new methods for social interaction, construction, hunting, and survival in the absence of eyesight.
On August 27, 2021, season 2 was released and has now reached the last episode of the series. Here is everything you need to know about its last episode or episode 8 and a short recap of its last episode.
Expected Release Date
The first season of SEE was released on November 1, 2019, and ended on December 6, 2019. Season 2 was confirmed on November 7, 2019, and aired on August 27, 2021, and comprised eight episodes. The season 2 finale, or episode 8, of 'See,' will air on Apple TV+ on October 15, 2021, at midnight.
The season 2 finale may be seen on Apple TV+. With the 7-day free trial, viewers may watch this series or other Apple TV+ show on the official site. Apple TV+ was announced for season 3 on June 10, 2021, much before the release of season 2. Stay tuned for further updates.
Expected Plot
The battle between the Payan Kingdom and the Trivantian Empire may begin soon in the second season finale, subtitled "Rock-a-Bye." When the massive Trivantian force arrives at their doorstep, the Payan troops and Witchfinders may be hopeless. The hidden tribes may help them in time of need. However, it would be for the Payans to fight Baba rather than for the Payan's themselves.
On the other side, Maghra will ask Sibeth about the paternity of her child. She may attack her sister if her fears are proven. She is expected to tell Sibeth that the kid would be taken away from her after her child's birth. The next episode will focus on the relations between Baba and Edo. Maghra might continue as a queen only if the Payans win, but Baba will leave as he was tired of facing the conflicts.
Recap Of Season 2 Episode 7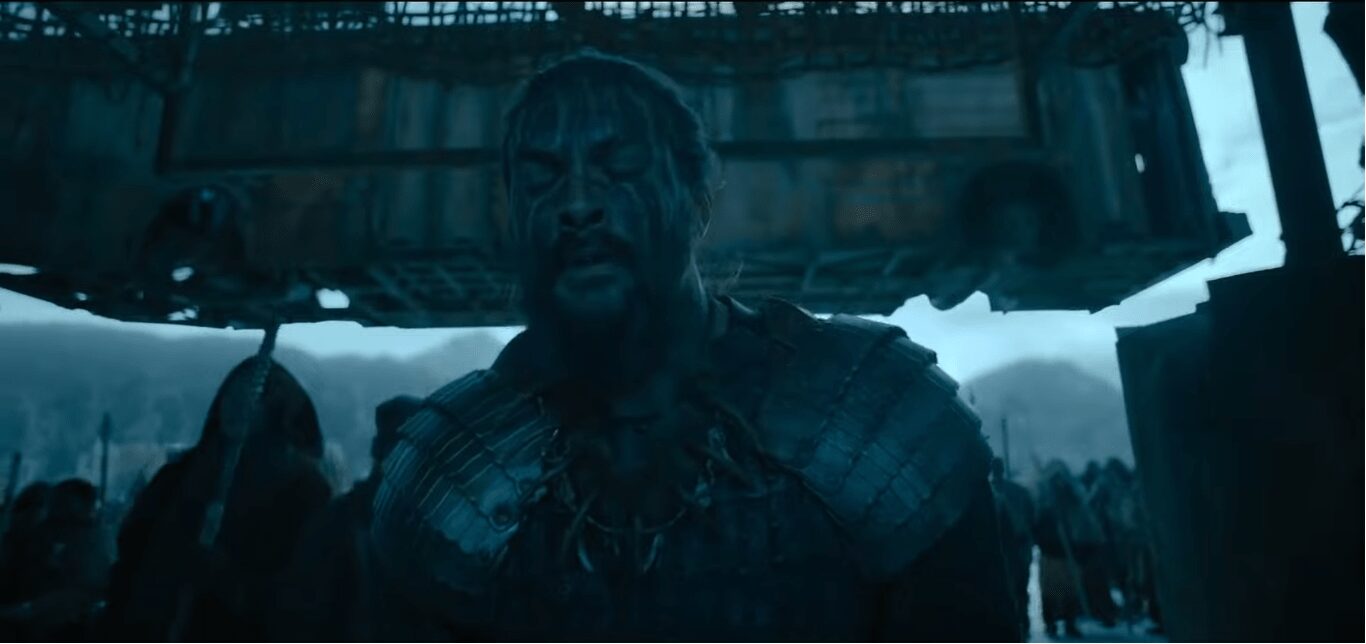 Season 2 Episode 7 was titled The Queen's Speech. Sibeth gets the best surprise of her life in episode 7 when she learns that Tamacti Jun, the guy she assumed she had killed, is still alive. Tamacti put charges on the Queen in front of the supreme audience. Tamacti was planning to kill Sibeth with his sword, but Paris reveals that Sibeth is soon to be a mother.
The Payans decided to stay at the Greenhill Gap castle after Maghra was allocated to the throne. Even though the Trivantians only have brought a quarter of their entire force, they are still more than the Payan army. Kofun and Haniwa decide to join the war after learning that Edo uses sighted warriors. Maghra and Baba fight as a result of this.
Later, Kofun asks Sibeth about her future kid. Maghra offers a powerful speech to their people after Tamacti convinces her not to join the fight. She tells them that they will be fighting for their beloved. Paris joins Toad in recruiting supporters for the allied forces. Haniwa reads The Second Coming by William Butler Yeats to Kofun. Haniwa makes a last effort to stop the conflict by informing Wren of what has happened in Pennsa after their last meeting.