After a huge start with its first two seasons, the Sex Education franchise is gearing up to release its third season shortly. The third new season was confirmed in the middle of June with a trailer for the new season on Netflix's Twitter account and afterward on YouTube.
Netflix had also released a couple of "First Looks" images for the third season! So naturally, this does inflate the franchise's hype. If you're a fan of the franchise, you should check out our post, as we've included all the facts and details you need to know about Sex Education Season 3's release date, cast members, speculated plotline, and more.
Sex Education Season 3: What's the Official Release Date Confirmed by Netflix?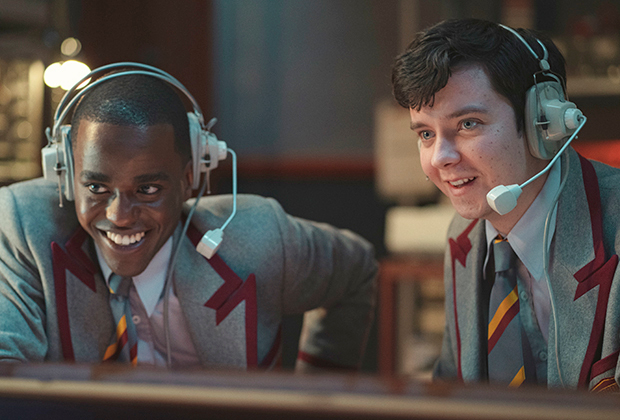 Netflix has confirmed the release date for Sex Education Season 3, as previously stated. So, Netflix's next season is set to premiere on September 17th, 2021, and the days are already getting shorter! Also, as we said, Netflix had launched new first look images; the images show girls' plaid skirts and blazers for Moordale High School pupils. On top of that, Jemima Kirke, who portrays the headmistress, makes a guest appearance in the episode. There will be many changes at the school this year, judging from the new uniforms. 
Sex Education Season 3: Has Netflix Confirmed the Casting Members for the New Season?
Yes, Netflix has announced the cast members for Sex Education Season 3, but the good news is that most of our favorite characters from prior seasons will reprise their roles in Season 3. The cast members for Sex Education Season 3 will be as follows:
An emotional homecoming for Asa Butterfield's character Otis and Gillian Anderson's portrayal of Otis's sex therapist mother, Aimee A number of the returning pupils from Moordale High School include Lou Wood, Connor SwindellsKedar Williams-Stirling Ola Allison, and Tanya Reynolds. The sequel will see Alistair Petrie return as Adam's father and former headmaster, Mr. Groff.
Also, along with previous cast members, it has been speculated that we would get to see a new addition to the casting members list. If we go with reports and leaks, it's been said that Dua Saleh will play the role of Cal, who is a non-binary student at Moordale, while Jemima Kirke will play the role of Hope, who will be the new headmaster. Jacqueline Isaacs, well known for her performances in Harry Potter and Star Trek: Discovery, will portray Mr. Groff's eldest brother, Peter Groff, as "more successful/less modest."
Sex Education Season 3: Speculated Plotline
According to leaks and reports, Sex Education Season 3 would focus more on Asa Butterfield (who plays Otis). Asa Butterfield revealed in an interview that "Otis will be returning to school, but he will get into various things on his plate! "Although he has matured and has developed a little of a personality, he is still painfully uncomfortable."
The connection between Otis and Maeve will also continue in season 3. Previous episodes showed Otis running his sexual therapy clinic. We may learn why he created the business, whether it was to be closer to Maeve or whether he wanted to assist people in achieving their goals and dreams. That's all we know so far! However, we will be posting more such updates in the future.
Wrapping Up
Since Netflix had announced the arrival of Sex Education Season 3! The public has exhibited a lot of anticipation and enthusiasm; therefore, it's more probable that the franchise will have a greater hit with its third season on Netflix following its debut. Netflix has released an official trailer for Sex Education Season 3.