Taking its premise from the book with almost a similar name, i.e., Lauren Beukes's 2013 psychological thriller Shining Girls; The series – Shining Girls is a metaphysical mystery thriller about how an aspiring journalist, Kirby, struggles with shifting realities which is a resultant trauma of a lethal attack she endured years ago and whose assailant was never put to justice.
Inspite of her conditions caused by trauma, she keeps going in life to fulfill her dream of being a journalist. However, the news of the murder of a woman with wounds similar to those she endured throws her careful and fragile path to normalcy in jeopardy. She, therefore, partners with fellow Reporter to find once and for all who did it.
However, here is how the series has 8 episodes airing on Apple Tv is different from classic mysteries; we have already been introduced to Harper, the man who did it.
This story is for the viewer a 'how he dunnit' than a 'who dun nit and engages how a person being put back in the efforts due to shifting realities reach the answers and prevent another target from ending up as his victim and this allure is now inviting more and more viewers to indulge in.
Cast
The talented cast includes Elisabeth Moss on board as Kirby Mizrachi, giving a fabulously nuanced and convincing performance; Wagner Moura as Dan Velazquez, the Reporter on Kirby's side on her quest; Phillipa Soo as Jin-Sook a fairly promising physicist and the killer's potential next target; along with Chris Chalk as Marcus, Amy Brenneman as Rachel, and Jamie Bell as the very mysterious antagonist, Harper Curtis in key roles.
Release
The series Shining Girls streams exclusively on Apple Tv. Its much-awaited episode 7 is supposed to release on 27th May; on the platform mentioned above at about 5 am according to GMT.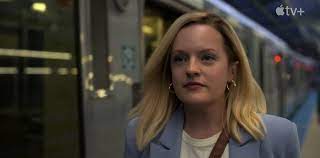 Recap To Episode 6
This episode is an extended flashback from the pov of Harper kurtis of the past years; and how he has been able to hide all these years even after multiple murders. It also fleshes out his history and connections with Kirby and how she became his Target.
The extended flashback depicts Harper's history from being a soldier at war to a serial killer equipped with the ability to time travel and bends the time and realities to meet his nefarious purposes.
What Might The Upcoming Episode 7 Have In Store For The Viewers?
Although the viewers know a lot more than Kirby and Dan, it is speculated that in episode 7; the characters will catch up. There is a chance that Kirby and Dan will follow the military leadership and find out that Harper served in the First World war. 
It is also speculated that Kirby and Dan might conclude that Klara was the First victim of Harper in the upcoming episode. Still, since the body was never found; it is also speculated that there is a smidge of chance that Clara might be alive.
Whatever episode 7 has in store for the viewers; it is sure that it will be an extremely crucial one in the plot of this story.