Snowfall is an American show falling under the genre of crime drama. It has been fabricated by John Singleton, Eric Amadio, and Dave Andron. The producers associated with it are Nicolas Stern, Julie DeJoie, Evan Silverberg, Karen Mayeda Vranek, and the production companies associated with it are Shoe Money Productions, Dave & Ron Productions, New Deal Entertainment, Groundswell Productions, Underground Films, and FXP. The first season was released on 5th July 2017 and has been ongoing till now.
It has become one of the most loved tv shows, which shows how the fate of several characters is bound to come across one another. The characters are Franklin Saint, Mexican luchador Gustavo El Oso Zapata, CIA Operative Teddy McDonald, and Lucia Villanueva, and they also give us a glimpse of the early days of the crack cocaine epidemic.
The entire series is full of drama, but all the episodes are unique and show how the characters go through drastic changes and character developments. There are few very shows like Snowfall that is as thrilling and exciting to watch, yet a list of crime dramas or television series that have dark comedy, numerous characters, violent collision courses, graphic violence, police corruption, or a master criminal or are based to highlight the ill society where there is a drug lord, drug addiction, drug abuse, ruthless criminals, street gang and more are:
20. Luther
Director: Jamie Payne
Writer: Neil Cross
Cast: Idris Elba as John Luther, Ruth Wilson as Alice Morgan, Steve Mackintosh as Ian Reed, Indira Verma as Zoe Luther, Paul McGann as Mark North, Saskia Reeves as DSU Rose Teller, Warren Brown as Justin Ripley
IMDB Ratings: 8.4/10
Rotten Tomatoes Ratings: 88%
The series focus on John Luther, a police detective who deals with serious cases like that of murder or drug dealing with also, at times, includes serial killer. He is very good at reading the culprits' minds, which makes him the best among the others.
The one thing for which he gets into trouble is his methods. They fail to go along with the methods of his seniors, for which he faces problems or goes into chaos quite often. Watch the series on Prime Video, Hulu.
19. Godfather of Harlem
Director: John Ridley, Joe Chappelle, and Ernest R. Dickerson
Writer: Chris Brancato, Paul Eckstein, Moise Verneaux, Michael Panes
Cast: Forest Whitaker as Bumpy Johnson, Luis Guzman as Alejandro El Guapo Villabuena, Nigel Thatch as Malcolm X, Ilfenesh Hadera as Mayme Johnson, Rafi Gavron as Ernie Nunzi
IMDB Ratings: 8/10
Rotten Tomatoes Ratings: 92%
The series revolves around crime boss Bumpy Johnson whose story was infamous until now. In the early 1960s, he got free from prison and sought to find out the area where he had his domination. He wants to regain power and position back and thus gets into a struggle with the Italian mafia, who are now in charge of the area.
Watch the series on Hulu.
18. Children of Times Square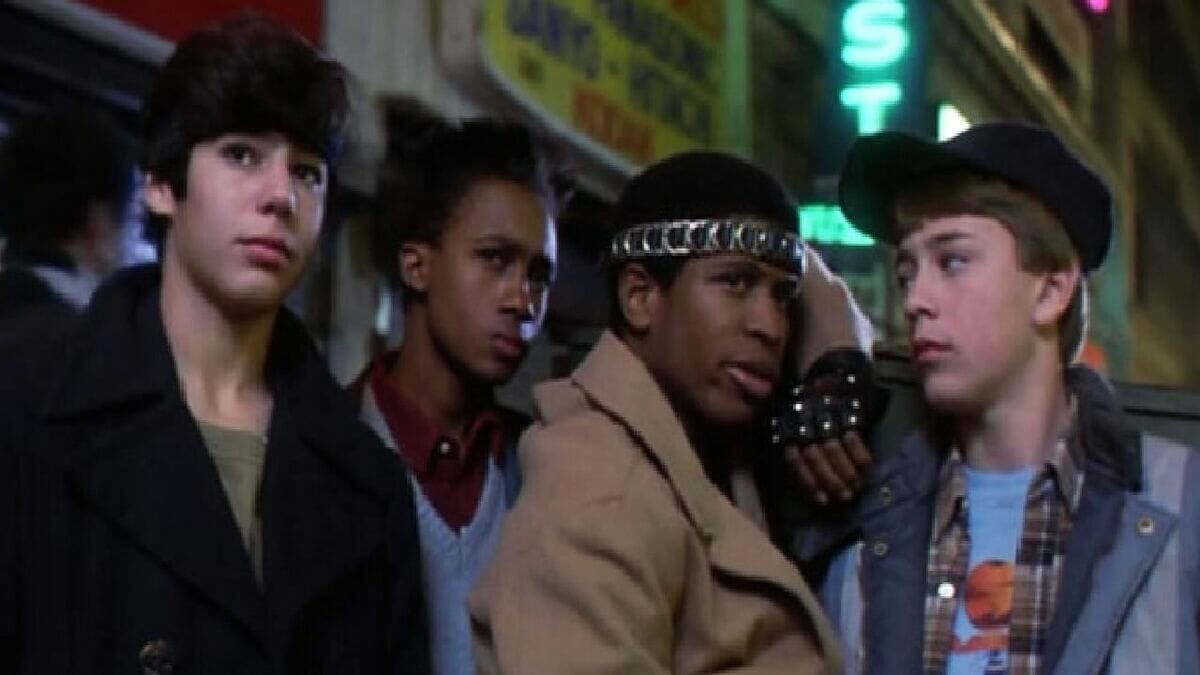 Director: Curtis Hanson
Writer: Curtis Hanson
Cast: Howard E. Rollins Jr as Otis Talbot, Joanna Cassidy as Sue Roberts, David Ackroyd as Peter Roberts, Larry B. Scott as Skater, Jason Bernard as Lieutenant Devins, Danny Nucci as Luis Sotavento.
IMDB Ratings: 6.4/10
Rotten Tomatoes Ratings: 44%
The story of this show, like Snowfall, revolves around a young lad who fled from his father after being uncared for. He comes to Times Square and gets taken by a cocaine dealer who introduces him to several other teens and wants the new joiner to become like them. But the mother has begun a feverish search for her lost child. Will she be able to find him?
Stream the film and know what ultimately happened. Watch the series on Prime Video
17. Claws
Cast: Niecy Nash as Desna Simms, Carrie Preston as Polly Marks, Judy Reyes as Annalise Zayas, Karrueche Tran as Virginia Loc, Jenn Lyon as Jennifer Husser, Jack Kesy as Dwayne Husser.
IMDB Ratings: 7.3/10
Rotten Tomatoes Ratings: 90%
The series like show Snowfall show how Desna, an attractive woman, lives with her brother and runs a nail salon along with other 3 of her close friends. But under this, she and her gang are involved with the local drug gang. Desi is also quite close with Roller, who is one of the chief dealers, but soon there is chaos with the introduction of a new associate. The roller also isn't ready to pay Desna for her help, and the story takes a new turn.
Watch the series on Amazon Prime Video.
16. Belly
Director: Hype Williams
Writer: Hype Williams
Cast: DMX as Tommy Bundy, Nas as Sincere, Taral Hicks as Keisha, Tionne T-Boz Watkins as Tionne, Hassan Johnson as Mark, Oliver Power Grant as Knowledge, Louie Rankin as Lennox Stan Drayton as Wise.
IMDB Ratings: 6.1/10
Rotten Tomatoes Ratings: 16%
The film like show Snowfall portrays how Tommy Brown and Sincere are leading a good life after getting involved in drug dealing and robberies. They have been able to move away from the urban ghetto life where they got raised and are now in Manhattan. But soon, they fall in grave danger. Sincere pursues his girlfriend to move to the Motherland, and Tommy joins the Nation of Islam.
Stream the series on Hulu.
15. The Mack
Director: Michael Camous
Writer: Robert J. Poole
Cast: Max Julien as John Goldie Mickens, Richard Pryor as Slim, Juanita Moore as Mrs. Mickens, Carol Speed as Lulu, Roger E Mosley as Olinga Mickens, Don Gordon as Hank, William Watson as Jed.
IMDB Ratings: 6.5/10
Rotten Tomatoes Ratings: 60%
The film shows how John Goldie Mickens comes back to Oakland, Calif, and is resolved to make a name for himself. He comes across his old friend, who is now a prostitute, Lulu, and enters the life of pimping. He eventually grows to be the famous Mack in the town, and now everyone's attention is on him, including the police as well as other rival pimps.
You can stream the series on Amazon Prime Video.
14. Imperial Dreams
Director: Malik Vitthal
Writer: Malik Vitthal, Ismet Prcic
Cast: John Boyega as Bambi, Rotimi Akinosho as Wayne, Keke Palmer as Samaara, Glenn Plummer as Uncle Shrimp, Kellita Smith as Tanya, and De'Aundre Bonds as Gideon.
IMDB Ratings: 6.7/10
Rotten Tomatoes Ratings: 92%
The plot revolves around a young man of mere 21 years who has just got released from prison and is now in his stomping ground, Los Angeles. The plot mainly focuses on his devotion to his family, which gets tested a number of times and keeps the progress ongoing. It is an exciting film, so do stream it as soon as possible.
Watch the series on Netflix.
13. Boyz n the Hood
Director: John Singleton
Writer: John Singleton
Cast: Cuba Gooding Jr as Jason Tre Styles III, Desi Arnez Hines II as Tre, Angela Bassett as Reva Devereaux, Laurence Fishburne as Jason Furious Styles Jr., Ice Cube as Darren Doughboy Baker, Baha Jackson as Doughboy, Morris Chestnut as Ricky Baker.
IMDB Ratings: 7.8/10
Rotten Tomatoes Ratings: 96%
The film shows how Tre now has to live with his father, Furious Styles, in South Central Los Angeles and is bound to follow his values from him. He also has a girlfriend named Brandi, who teaches him faith, but ultimately he gets dragged into a drug cartel. You can watch the series on Netflix and know what happened next.
12. Breaking Bad
Director: Bryan Cranston
Writer: George Vincent Gilligan Jr.
Cast: Bryan Cranston as Walter White, Anna Gunn as Skyler White, Aaron Paul as Jesse Pinkman, Dean Norris as Hank Schrader, Betsy Brandt as Marie Schrader, RJ Mitte as Walter White Jr.
IMDB Ratings: 9.5/10
Rotten Tomatoes Ratings: 96%
Breaking Bad depicts the life of Walter White, who is a teacher by profession for the subject Chemistry. But as the plot progresses, we see him becoming a ruthless drug trade player just for the sake of money. He gets diagnosed with terminal cancer, and in order to cope with the expenses, he gets involved in such ill work.
You can watch the series on several platforms like Netflix, Amazon Instant Video, iTunes, Google Play, and Vudu.
11. Narcos: Mexico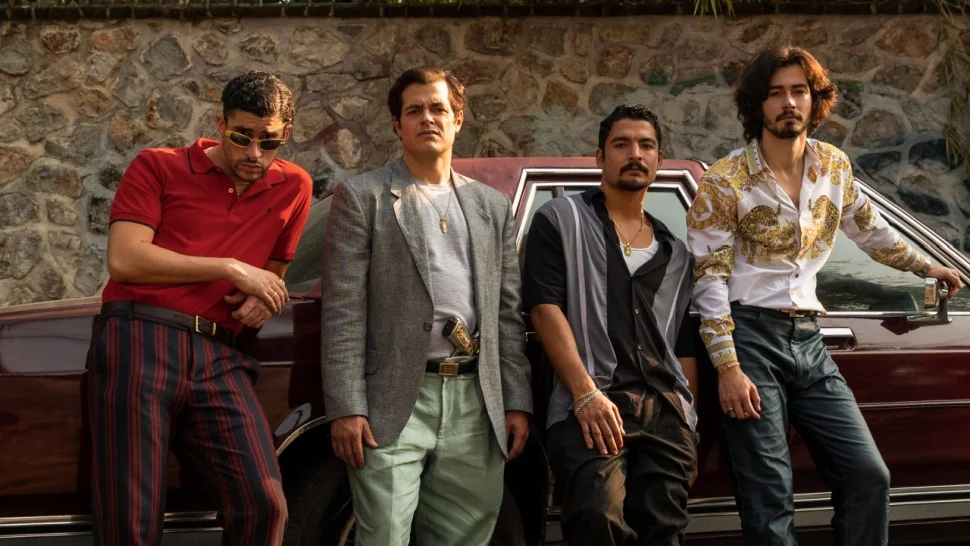 Cast: Michael Pena as Kiki Camarena, Diego Luna as Miguel Angel Felix Gallardo, Tenoch Huerta as Rafael Rafa Caro Quintero, Alyssa Diaz as Nika Camarena, Joaquin Cosio as Ernesto Don Neto Fonseca Carrillo.
IMDB Ratings: 8.4/10
Rotten Tomatoes Ratings: 90%
This series depicts the chronicles of the rise of Cartel leader Miguel Angel Felix Gallardo mainly and also sows the development of Mexico's illegal drug trade. The former series depicted the development of Colombia's illegal drug trade, so you might have got an idea of how it is expanding. If you have streamed the former seasons, you must already know how thrilling and intriguing they were, and this is nothing but an extension of it.
You can stream this series anytime on Netflix, Voot, and Hotstar.
10. Animal Kingdom
Cast: Ellen Barkin as Janine Smurf Cody, Leila George as Younge Janine, Scott Speedman as Barry Blackwell, Shawn Hatosy as Andrew Pope Cody, Ben Robson as Craig Cody, Jake Weary as Deran Cody.
IMDB Ratings: 8.2/10
Rotten Tomatoes Ratings: 87%
The series revolves around Joshua J Cody, who shifts to Southern California after his mother's death. He and Baz run the business along with Pope, Craig, and Deran. Each character's traits are different from one another and add more to the plot. Their lifestyle gets fueled by the criminal activities they perform, and like the show Snowfall; this has become one the most famous crime drama in recent times.
This series is available on Netflix, Prime Video, VUDU, and Spectrum TV.
9. The Corner
Director: Charles S. Dutton
Writer: David Simon, David Mills
Cast: T. K. Carter as Gary McCullough, Khandi Alexander as Francine Boyd, Sean Nelson as DeAndre McCullough, Clarke Peters as Fat Curt, Glenn Plummer as George Blue Epps, Toy Connor as Tyreeka Freamon.
IMDB Ratings: 8.6/10
Rotten Tomatoes Ratings: 100%
Things were fair, at least in the poor West Baltimore family, until Gary and Fran started consuming drugs and made it worse. Their family life got shattered, and everything got worse. They are now doing anything to satisfy their addiction, and DeAndre feels all alone now. He has his own problems in life and eventually turns to be a drug dealer and makes a separate life for himself. It is one of the famous shows like Snowfall, so stream it as soon as you can.
The corner presents the world of Fayette Street and has real names and events in it. You can rent and watch the series on Netflix.
8. The Shield
Cast: Michael Chiklis as Vic Mackey, Catherine Dent as Danielle Danny Sofer, Reed Diamond as Terry Crowley, Walton Goggins as Shane Vendrell, Michael Jace as Julien Lowe, Kenny Johnson as Curtis Lem Lemansky
IMDB Ratings: 8.7/10
Rotten Tomatoes Ratings: 90%
The series gives an inner glimpse into the working of the Los Angeles police department, where no cops are resolved to protect civilians. Some dirty cops are involved in spreading crime in the city as well. Some cops break the rules to protect civilians, while others break them for their interests. It falls under the crime drama and thriller genre, so do stream it. You can stream the series on Hulu.
7. Paid In Full
Director: Charles Stone III
Writer: Matthew Cirulnick, Thulani Davis, Azie Faison
Cast: Wood Harris as Ace, Mekhi Phifer as Mitch, Cam'ron as Rico, Kevin Carroll as Calvin, Esai Morales as Luis Lulu Lujano, Chi McBride as Pip, Remo Green as Sonny, Cynthia Martells as Dora.
IMDB Ratings: 7/10
Rotten Tomatoes Ratings: 53%
The series shows Ace as an ordinary man working for a dry cleaning business, and the audience sees how one day, his friend Mitch goes to jail, and Ace finds a cocaine packet in his pocket due to an unrelated incident. He soon gets involved in dealing cocaine for Lulu and moves to the top of the Harlem drug world. As expected, he is not loved by all, and people start planning how to make him fall from his status.
You can watch the series on Roku, Vudu Movie & TV Store, Prime Video, VUFU,  or Apple TV.
6. Romanzo Criminale
Director: Stefano Sollima
Writer: Stefano Rulli, Sandro Petraglia
Cast: Kim Rossi Stuart as Freddo, Anna Mouglalis as Patrizia, Pierfrancesco Favino as Libano, Claudio Santamaria as Dandi, Stefano Accorsi as Cimmissario Scialoja, Jasmine Trinca as Roberta
IMDB Ratings: 8.5/10
During the 1970s, Italy was the hub of corruption, politics, and crimes. A small group of friends who grew up in Rome resolved to use their talents with organized crime and will carve out their shares. Freddo, Libano, and Dandi thus start building up an empire of their own. Cimmissario Scialoja is the antagonist here to them, and the show begins.
Stream the series on Netflix.
5. ZeroZeroZero
Director: Stefano Sollima
Cast: Andrea Riseborough as Emma Lynwood, Dane DeHaan as Chris Lynwood, Giuseppe De Domenico as Stefano La Piana, Adriano Chiaramida as Don Damiano, Harold Torres as Manuel Quinteras.
IMDB Ratings: 8.2/10
Rotten Tomatoes Ratings: 94%
The plot of this series is an intense one that depicts how a cocaine shipment enters Europe when a powerful cartel of Italian criminals resolves to buy it during its journey through Mexico to its shipment across the Atlantic Ocean.
It is actually based on the book by Roberto Saviano, which has the same name as that of the series. Watch the series on Amazon Prime Video
4. Narcos
Cast: Wagner Moura as Pablo Escobar, Boyd Holbrook as Steve Murphy, Pedro Pascal as Javier Pena, Joanna Christie as Connie Murphy, Maurice Compte as Colonel Horacio Carrillo, Andre Mattos as Jorge Ochoa.
IMDB Ratings: 8.8/10
Rotten Tomatoes Ratings: 89%
This show, like Snowfall, depicts the world of drugs and organized crime and Pablo Escobar being A Columbian Drug Lord as well as a crime lord. He enriches his wealth with the passage of time but fails to improve his fate. He might be a drug dealer or involved in drug trafficking, but he, after all a human, and his feelings or love for his family and associates is immense.
It has only three seasons, so start streaming the episodes now if you haven't watched them yet. Watch the series on Netflix.
3. Boardwalk Empire
Director: Martin Scorsese
Cast: Steve Buscemi as Enoch Nucky Thompson, Michael Pitt as James Jimmy Darmody, Kelly Macdonald as Margaret Thompson, Michael Shannon as Nelson Van Alden, and Shea Whigham as Elias Eli Thompson.
IMDB Ratings: 8.6/10
Rotten Tomatoes Ratings: 92%
The show, like Snowfall, highlights Nucky Thompson, a political figure who gets his name and controls Atlantic City, New Jersey. The series shows the situation during the Prohibition period of the 1920s and 1930s. This is a period drama, and the audience can learn about a lot of things while watching it. So why wait? Stream it on Disney+Hotstar.
2. The Wire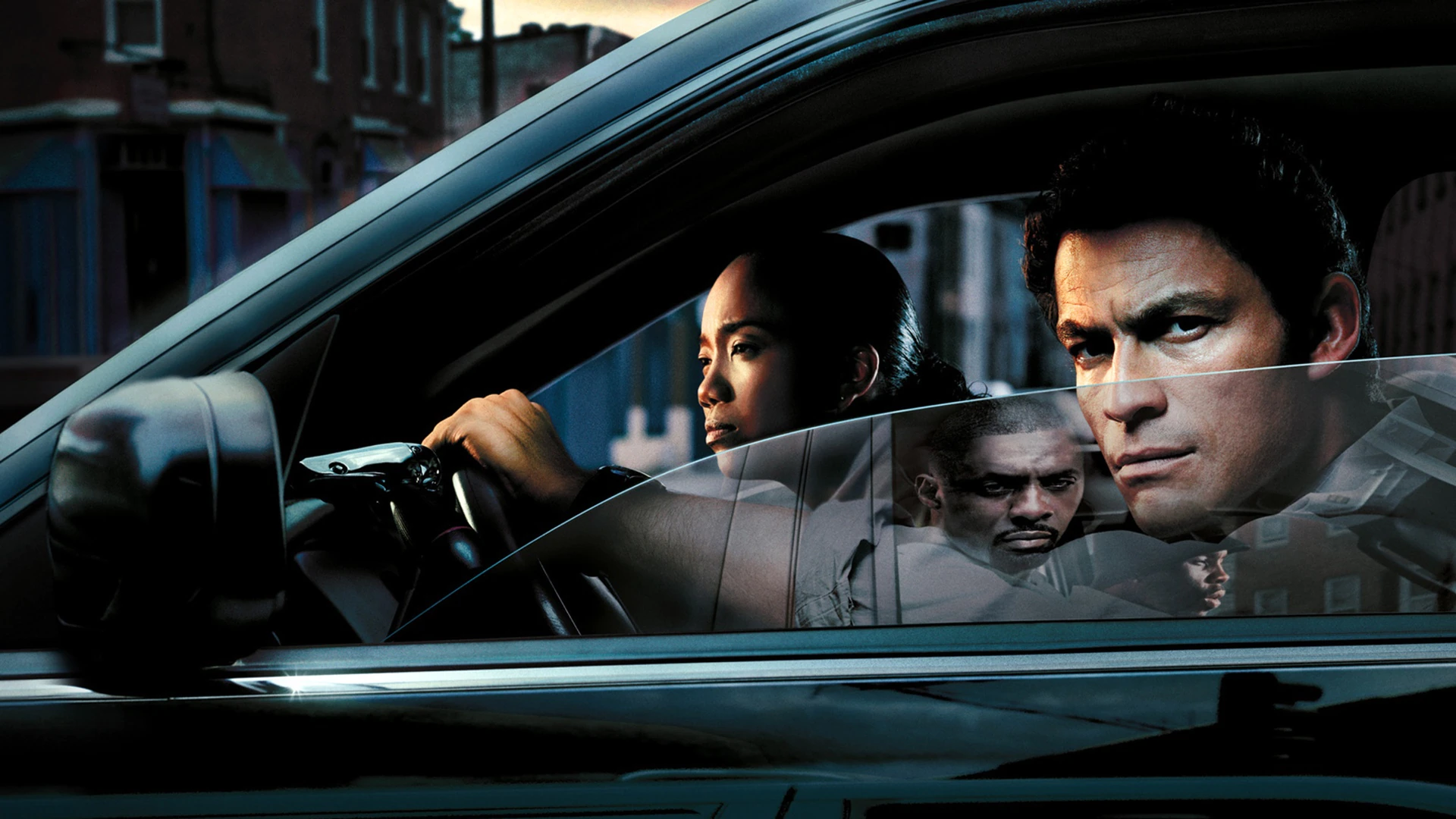 Writer: David Judah Simon
Cast: Dominic West as James, Lance Reddick as Cedric, Sonja Sohn as Shakima, Wendell Pierce as William, John Doman, Deirdre Lovejoy, Seth Gilliam as Ellis Carver, Clarke Peters as Lester Freamon.
IMDB Ratings: 9.3/10
Rotten Tomatoes Ratings: 94%
This series has been praised for a number of reasons. It not only has a thrilling plot, but the execution is absolutely remarkable. It depicts the entire series not only from the point of view of police officers, drug dealers, crime bosses, or crime family men but also from the perspective of the people who influence and inhabit that same world. The Wire, like the show Snowfall, has a lot of fans, and all the episodes are worth watching.
It mainly revolves around the illegal drug trade in Baltimore but has way more things in it. It is available on Hotstar, so stream it as soon as you can.
1. Ozark
Director: Jason Bateman
Writer: Bill Dubuque
Cast: Jason Bateman as Martin Byrde, Laura Linney as Wendy Byrde, Sofia Hublitz as Charlotte Byrde, Skylar Gaertner as Jonah Byrde, Julia Garner as Ruth langmore, Jordano Spiro as Rachel Garrison.
IMDB Ratings: 8.5/10
Rotten Tomatoes Ratings: 82%
The series revolves around Marty Byrde, who gets involved in a money laundering case. But the scheme goes wrong, and he relocates with his family from Chicago to Missouri to escape all troubles. But he must try his best to amend to a Mexican drug cartel and set up a large operation in the Ozarks. Each of the episodes is as thrilling as exciting, so do not miss a single episode. You can stream the series anytime on Netflix.
People recently are in love with dramas falling under the crime genre. The police officers or police investigators, criminal heroes, or criminal enterprises, which are based on real life or real events, are truly intriguing enough to watch several episodes at a go. In the present day, illegal activities have led to social decay, and their ultimate radical impact corrupted many. These shows portray how drug dealing or drug trade has become quite common and impacts youth; hence, watching them gives you an idea about the present condition.
There are several tv series produced nowadays, and these are some of the few must-watch series among them. These shows, like Snowfall, might have the same theme, but the inner plot is different from one another.
For similar movies, stick with us and get news in the future.