The American family drama This is Us delighted the audience with its final episode on May 24th, 2022. The beginning of the journey of the series was on September 20th, 2016, when the first episode premiered on NBC.
This presents a group of different people, the couple Jack and his wife, who are pregnant with triplets, the television actor Kevin, and the New-York based businessman Randall and his wife, Beth. The fans will miss the series and the amazing cast, but the conclusion was relieving to them.
Although this show cannot be brought back again, no matter how much we want that, this article presents a list of shows if you loved This is Us.
1. Succession 
Creators:

Jesse Armstrong

Cast:

Nicholas Braun, Brian Cox, Kieran Culkin, Sarah Snook

IMDb Rating:

8.9/10

Platforms Available:

HBO Max
Succession has a mix of comedy and drama. It had been released in the years 2018 – 2023. So, some sneak peek about the story. This is about a family called Roy Family who is well known for dominating media and entertainment production across the world. So, the suspense lies in how the things around them transform when the father leaves the company.
2. Friday Night Lights
Creators:

Peter Berg 

Cast:

Kyle Chandler, Connie Britton, Zach Gilford, Aimee Teegarden

IMDb Rating:

8.7/10

Platforms Available:

Amazon Prime Video
The Friday Night Lights television series, created by Berg, combines thrilling drama with competitive sports. The drama that follows the lives of the Dillon Panthers, one of the top football teams, is hinted at in the film. 
The series which lasted for around 5 years for the audience has over 5 seasons and all five seasons of the show.
3. Pose 
Creators:

Steven Canals, Brad Falchuk, Ryan Murphy

Cast:

MJ Rodriguez, Indya Moore, Billy Porter

IMDb Rating:

8.7/10

Platforms Available:

Disney+
Now let's talk about the stunning TV Series "POSE" which was released during 2018- 2021. Each episode comes in the timeframe of 1 hour. If you're interested in the modern world, this series is for you. The Drama happens during the late '80s and early '90s. It focuses on the ball culture as well as the gay and trans community. This show portrays AIDS and capitalism.
4. Schitt's Creek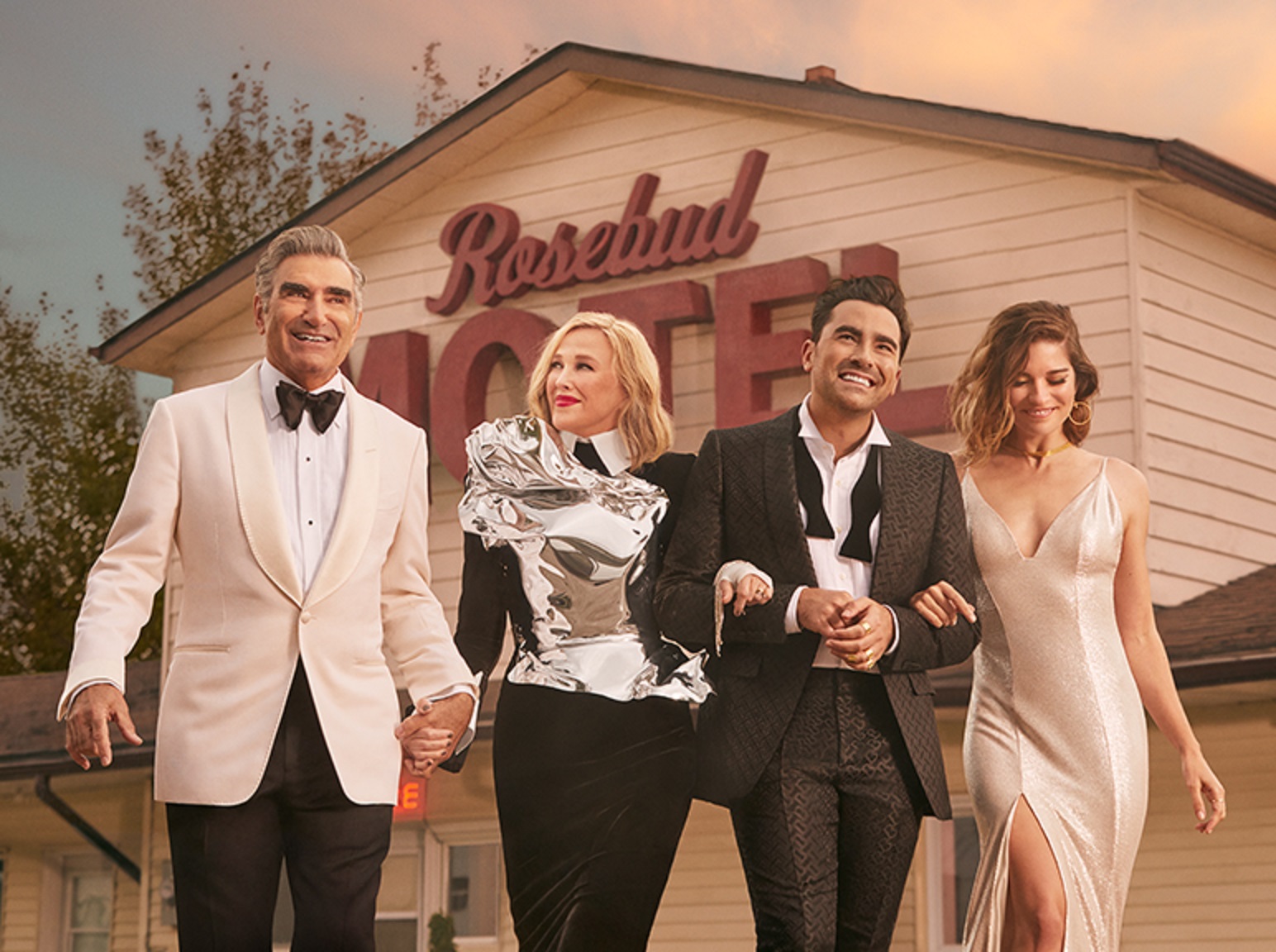 Creators:

Dan Levy, Eugene Levy

Cast:

Eugene Levy, Catherin O'Hara, Dan Levy

IMDb Rating:

8.5/10

Platforms Available:

Netflix
This show, like This is Us has the potential to make the audience laugh and cry simultaneously. There are moments in the show which show a valuable method of dealing with everyday issues. The show also aims at spreading awareness about the varying choices of people.
The show begins with the transfer of a family drowning in wealth to a rather humble surrounding with the loss of their money entirely. Every character on the show has a positive developmental line at the end of the 6 seasons. A perfect mix of comedy and drama at the same time.
The series is currently available on Netflix. However, the availability is till October 3rd, after which the series can be streamed on Hulu.
Related: 20 Must-Watch TV Shows for Schitt's Creek Fans
5. My Mad Fat Diary 
Creators:

Tim Kirkby, Benjamin Caron, Anthony Philipson, Luke Snellin, Vanessa Caswill, Alex Winckler 

Cast:

Ciara Baxendale, Dan Cohen, Jodie Comer

IMDb Rating:

8.4/10

Platforms Available:

Amazon Prime Video, Hulu  
One of the older TV programs, My Mad Fat Diary, was first broadcast in 2013 and continued until 2015. Fans may now enjoy the taste of the This is Us franchise with its fantastic combination of comedy, drama, and romance thanks to the show's two-year renewal for the next three seasons. 
To give you an idea of the storyline, this series is set in 1996 in Lincolnshire, and the main character is a young girl named Rae who spends about 4 months in a mental hospital after being discovered to have attempted suicide. 
The little girl rejoined her group of friends and her best friend Chloe after receiving psychiatric therapy.
6. Parenthood 
Creators:

Jason Katims 

Cast:

Peter Krause, Lauren Graham, Dax Shepard

IMDb Rating:

8.3/10

Platforms Available:

Peacock, Hulu, Vudu, Amazon Prime Video 
In 2023, Katims' Parenthood will join the roster of TV shows like This Is Us. The cast includes a number of incredibly talented and well-known actors, including Monica Potter, Dax Shepard, Lauren Graham, and Peter Krause. 
Regarding the storyline, this brand-new television program debuted in 2010, and after five years, the franchise as a whole, including the final season of the show, was released in 2015. 
There are six seasons in all, giving you plenty of viewing options. To give you a brief overview of the television program, let me say that it centers on the struggles and triumphs of the Braverman family.
7. One Day at a Time
Creators:

Gloria Calderón Kellett, Mike Royce

Cast:

Justina Machado, Todd Grinnell, Isabella Gomez

IMDb Rating:

8.2/10

Platforms Available:

Netflix
The well famous show "One Day at a Time" was a power-packed TV Series released during the time period 2017 to 2020. Each episode had an amazing performance showed across within 30 mins time. The main plot of the series would hold your seats back. 
It's about the Cuban- American family which is of 3 generations living under the same roof. The characters include a mother who has been divorced recently and is in the military, her daughter who is undergoing puberty as well as a son, and her mother who is a typical old school.
8. Grace and Frankie
Creators:

Marta Kauffman, Howard J. Morris

Cast:

Jane Fonda, Lily Tomlin

IMDb Rating:

8.2/10

Platforms Available:

Netflix
We are also recommending you this series if you are into gay romance, and This is Us. The name of the series is none other than Grace and Frankie. Each episode is fun filled with 30 min. It is about finding out their spouse are romantically involved for the past 20 years rather than just farmers. The wives are having a tough time dealing with this situation.
9. Atypical
Creators:

Robia Rashid

Cast:

Jennifer Jason Leigh, Keir Gilchrist, Brigette Lundy-Paine

IMDb Rating:

8.2/10

Platforms Available:

Netflix
Atypical is one of the movies which is like "This is Us" which follows the character named Sam who is an 18-year-old adult with autism spectrum. After he becomes an adult, he finally decides to find himself a new girlfriend. 
The whole series shows the adventure and challenges faced by Sam to find himself a new girlfriend despite his condition. The whole series has a total of 4 seasons and where the last season of the show made its way to release back in 2021.
10. Zoey's Extraordinary Playlist
Creators:

Austin Winsberg

Cast:

Jane Levy, Skylar Astin, Alex Newell

IMDb Rating:

8.1/10

Platforms Available:

Peacock
The new Zoey's Extraordinary Playlist will be eagerly anticipated by many This Is Us fans as it shares many similarities with the show. For its audience, this new performance focuses on offering a fantastic fusion of comedy, drama, and musical. 
The first new season of Winsberg's well-known TV show premiered to the general public back in 2020, and the second new season, which was released the following year, followed immediately after. 
However, due to Peacock's formal termination of the show after just two seasons, the series was never truly given the chance to continue with a third fresh season. 
There is a tiny possibility that Peacock may consider announcing the third new season for the series even though you can currently see the first two seasons of the show and many fans continue to call for a third new season. The story of the film centers on a young woman who discovers she has unique abilities that enable her to hear others' innermost thoughts as songs.
11. Trying
Creators:

Andy Wolton 

Cast:

Rafe Spall, Esther Smith, Sian Brooke

IMDb Rating:

8.0/10

Platforms Available:

Apple TV+
One of Andy Wolton's well-known television creations is Trying on Apple TV+. The first season of the series was released in 2020, and by the time it was finished in 2023, there were around three seasons. 
The new TV show from Wolton centers on the narrative of a couple named Jason and Nikki who wanted a baby but were unable to have one owing to personal reasons. As a result, they ultimately opted to adopt a child. 
12. A Million Little Things
Creators:

D.J Nash

Cast:

David Giuntoli, Romany Malco, Allison Miller

IMDb Rating:

7.9/10

Platforms Available:

Hulu, ABC 
Speaking of this series, A Million Little Things is one of the well-known TV shows that is very comparable to the already established and well-liked This is Us franchise. The highly regarded TV show has been airing since 2018, and as of the first episode's publication today, there are roughly five seasons total.
Speaking of the TV show's plot, the entire five seasons of this well-known series center on a group of friends who, after losing one of their closest friends at such a young age, finally decide to live and experience every moment of their lives before dying.
13. Queen Sugar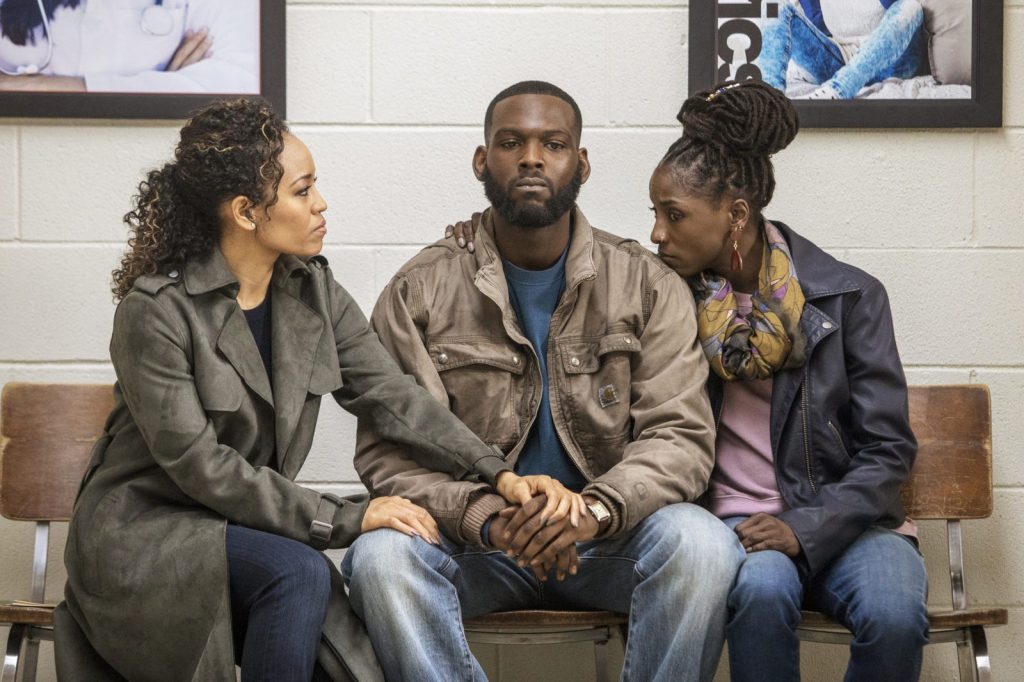 Creators:

Ava DuVernay 

Cast:

Rutina Wesley, Kofi Siriboe, Omar J. Dorsey, Nicholas L. Ashe

IMDb Rating:

7.8/10

Platforms Available:

Amazon Prime Video, Hulu 
Another recent TV show, DuVernay's Queen Sugar, focuses heavily on the activities of three siblings, one of whom has recently relocated from Los Angeles to Louisiana in order to learn more about his relationship to his late father's 800-acre sugarcane field. 
14. The Bold Type 
Creators:

Catherine Reitman

Cast:

Katie Stevens, Aisha Dee, Meghann Fahy

IMDb Rating:

7.8/10

Platforms Available:

Hulu
The Bold Type is an American comedy-drama focusing on the friendship between 3 individuals Katie Stevens as Jane Sloane, Aisha Dee as Kat Edison, and Meghann Fahy as Sutton Brady Hunter. The series begins by portraying the promotion of Jane Sloane from an assistant to a writer for Scarlet Magazine. Kat, Jane, and Sutton are seen celebrating the arrival of Jane on the grounds of Scarlet as a writer.
A hint of their friendship formation is given, and we get to know that they have been friends since they started working at Scarlet as assistants. The series is available for streaming on Netflix and Amazon Prime Video and consists of 4 seasons.
15. Workin' Moms
Creators:

Catherine Reitman

Cast:

Catherine Reitman, Dani Kind, Philip Sternberg

IMDb Rating:

7.8/10

Platforms Available:

Netflix
The show is a Canadian sitcom focused on the life of mothers who try to juggle careers and families, focusing on the ultimate growth of themselves and their families. To perfect their children's set-in mind, these ambitious mothers face several obstacles in equally managing their jobs and families. The show presents the amazing friendship between Kate and Anne, who have their share of work and relationship issues.
The star cast includes Catherine Reitman as Kate Foster, Dani Kind as Anne Carlson, Juno Rinaldi as Frankie Coyne, Jessalyn Wanlim as Jenny Matthews, and Enuka Okuma as Sloane Mitchell. The series is currently available for streaming on Netflix and consists of 6 seasons.
16. Brothers and Sisters 
Creators:

Jon Robin Baitz 

Cast:

Dave Annable, Calista Flockhart, Rachel Griffiths

IMDb Rating:

7.5/10

Platforms Available:

Hulu
Brothers and Sisters, a Hulu special, debuted in 2006, and new seasons of the television program continued to air until 2011. The entire narrative of the older TV show, which debuted roughly ten years before the This Is Us franchise, is remarkably similar to that of the 2016 TV series. The story of this TV show primarily follows the adult siblings of a family.
17. Greenleaf
Creators:

Craig Wright

Cast:

Merle Dandridge, Kim Hawthorne, Desiree Ross

IMDb Rating:

7.5/10

Platforms Available:

Hulu, Netflix
One of the well-known TV shows that focuses on providing the best viewing experience with a taste of drama is the Greenleaf series, which was released in 2016. 
Regarding the TV show, this plotline centers on the happenings in the world of the Greenleaf family and their sizable Memphis megachurch, as well as their murky secrets and falsehoods. Currently, there are five seasons of the show, which you may watch now on your preferred streaming sites if you'd like to see anything similar to This Is Us.
18. Vida
Creators:

Tanya Saracho 

Cast:

Melissa Barrera, Mishel Prada, Ser Anzoategui, Chelsea Rendon

IMDb Rating: 7.4/10
Platforms Available:

Starz, Amazon Prime Video
One of the well-known TV shows that can significantly draw viewers to the This is Us series is Saracho's Vida. The first season of the series was released back in 2018, and after that, Starz Network renewed it for two more seasons, giving you a total of three seasons to watch.
The series provides you with a sneak peek at the show's plot, which centers on the lives of two Mexican American sisters: Emma (Mishel Prada) and Lyn (Melissa Barrera). The two sisters live together in the Eastside of Los Angeles and have such a close bond that it would be impossible for them to live apart. 
However, after they both went back to the area where they were raised, where they both learned who their mother was, the entire storyline began to change. Right after the third new season, the show was canceled, so now you will be able to watch until the third new season for this show.
19. Virgin River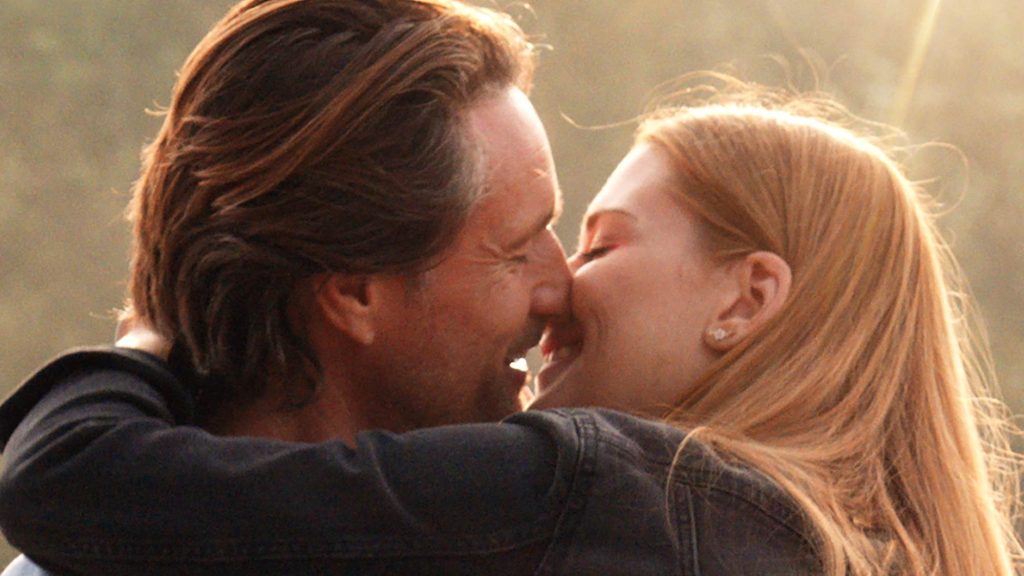 Creators:

Sue Tenney

Cast:

Alexandra Breckenridge, Martin Henderson, Tim Matheson

IMDb Rating:

7.4/10

Platforms Available:

Netflix
Melinda Monroe, a nurse practitioner, relocated from Los Angeles to the Virgin River, a remote region in Northern California, as the story of Tenney's Virgin River is centered on her. She rises to the occasion and decides to make the Virgin River her home even though he finds it a bit difficult to live in a place like that.
The 2019 series has a total of more than 4 seasons. Not only that but Virgin River Season 5 is also scheduled to be released by September of this year. The new season will reportedly be released in two parts, according to rumors. 
20. Sweet Magnolias
Creators:

Sheryl J. Anderson

Cast:

JoAnna Garcia Swisher, Heather Headley, Brooke Elliott

IMDb Rating:

7.3/10

Platforms Available:

Netflix
If you are a person who is into sweet romance, the TV Series "Sweet Magnolias" is the right one for you. It was in the year 2020 the series was released on Netflix. A small spoiler for you! This story is about the 3 Women who live in South Carolina and are best friends. They have been with each other since their school. It takes you through how they struggled together in Kith and Kin.