Already in the trend, the upcoming comedy show by Hannah Bos and Paul Thureen titled Somebody Somewhere is slated to premiere its first season this January at the Home Box office. With producer Shuli Harel, the show has a list of exactly produces too, namely Paul Thureen, Hannah Bos, Carolyn Strauss, Jay Duplass, Patricia Breen, Mark Duplass, Tyler Romary, and Mel Eslyn.
The series is a comedy show that will give you a taste of life, and it comes out as the first new series on HBO for 2022. So please continue reading to know all about the first season of Somebody Somewhere, where it streams, its show timing, and who all are there in the cast for the show.
Episode 1 of Somebody Somewhere Release Date
Somebody somewhere season 1 episode 1 is slated for release on this coming Sunday, dated January 16, 2022, on HBO. The show has seven episodes in all, with each having a runtime of nearly half an hour. The show will release its episodes every week, that is, every Sunday of the week until the first season ends in February 2022.
Where to Watch Season 1 Episode 1 of Somebody Somewhere?
Somebody somewhere season 1 episode 1 can be availed for watching on HBO at the scheduled time of airing, i.e., at 10.30 pm ET/PT. Side by side, the show will also release its episode on HBO Max and its live broadcast on TV. The streaming service makes available the new series only to those who have subscribed to its service.
If you wish to watch this upcoming show, you can take the subscription that starts from $9.99 a month. The series can be caught on Sky Comedy for audiences living in the UK.
What to Know Before Watching Episode 1 of Somebody Somewhere?
The comedy show of Somebody somewhere, season 1 and episode 1, goes with the title BFD as named by Paul Thureen and Hannah Bos, with Jay Duplass handling the direction. The first episode shows the character of Sam trying to handle the loss of her sister Holly and how all of that starts impacting Sam's professional life negatively.
But it is not late before she finds comfort in her colleagues Joel who now bonds with her. Then again, some face an unforeseeably bad event with her other sister Tricia, leaving her completely perplexed with insecurities.
Somebody Somewhere Cast and Characters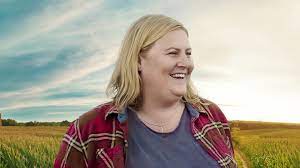 The new HBO series features in lead Joel Hiller portraying the role of Joel, with Bridget Everett as Sam, and Danny McCarthy playing the character Rick. Then there is Mary Catherine Garrison portraying Tricia Miller, Murray Hill as Fred Rococo, with Mike Hagerty seen on screen as Ed Miller and Hudson Odom playing Michael.
Somebody Somewhere Season 1 Trailer: Is it Out Yet?
Yes, the trailer of Somebody Somewhere is already available to watch. It shows a brief introduction of Sam and her story with her family. The trailer further shows her colleague Joel and what led her to return to Kansas.