Workplace comedy series Space Force is set to return on the streaming platform with its second installment. The show took inspiration from a proposal made by Donald Trump to add a sixth wing to the US military. The story follows the character General Mark R Naid, a pilot and a four-star General who always dreamed of running the Air Force but rather finds himself leading a brand division of the US military- the Space Force.
Although skeptical, Mark still takes up the job. He relocated along with his whole family to a remote base in Colorado. There he meets 'Spaceman' and a colorful group of scientists who were tasked to land the American footprints on the moon again and create space dominance over the world. Steve Carell and Greg Daniels (of "The Office" fame) have come together to make this show.
Brooklyn Nine-Nine and Parks and Recreation fame Norm Hiscock has also joined the show along with Jimmy O Yang, who joins the team as the writer for the show. Space Force was renewed for a second season in November 2020.
When is the Second Season Releasing?
Space Force announced its return to Netflix through its Twitter handle. The new season will release on February 18, 2022, on Netflix.
Who to Expect for the Second Season?
The second will see the return of John Malkovich, Ben Schwartz, Tawny Newsome, Diana Silvers, Jimmy O Yang and Don Lake. Sadly, Fred Willard will no longer be there for any of there for this or any of the other subsequent seasons due to untimely demise.
How did Season 1 End?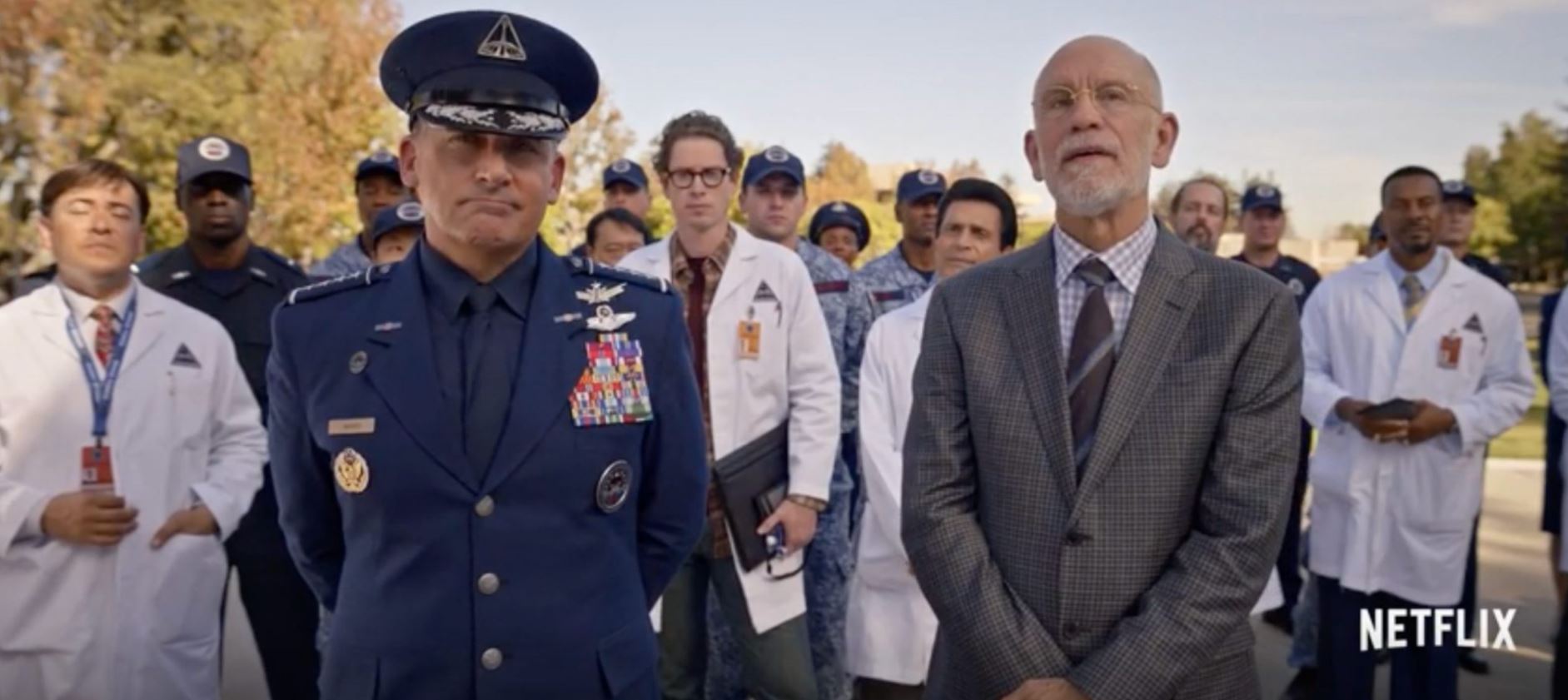 Season 1 ended on a cliffhanger as Mark (played by Steve Carell) heads back to the Space Force HQ after a dramatic escalation to the moon with the United States trying to disrupt the Chinese base and vice versa. They're all stuck up there, and Mark is now on his way to rescue them.
What to Expect from the Second Season?
A few questions need to get answered with the second season. Why is Maggie in jail? She escaped with her prison guard girlfriend to help out Erin. There was a time jump in episode one and other hints incorporated in the storyline throughout the series run time, we get to know she's imprisoned for 40 years, but what her crime is, that still remains a mystery to the viewers.
The streaming service Netflix has not yet provided for any hint regarding the upcoming season. A trailer is yet to release. It is expected that the new season will begin from a nuclear war threat scene. There are also speculations of conflict with China, and general Naird dealt with this situation.
Beyond this, there are no major story arcs left open, so season 2 might continue exploring the budding relationship between Dr. Chan and Angela.