The series Star Trek: Lower Decks is back for its sensational second season. Its fourth episode, titled Mugato, Gumato, premiered on September 2, 2021. The second season will be serialized with a total of 10 episodes. The first episode of its current season premiered on August 12, 2021, on Paramount+ in the US and Canada; it is premiering on CTV Sci-Fi.
It is also available for streaming on the platform Amazon Prime Video for international viewers. Star Trek: Lower Decks episodes will release weekly until its finale on October 15.
When will Star Trek: Lower Decks Fifth Episode of Season 2 Release?
The upcoming fifth episode of the series will be available for streaming on Paramount+ on September 9, 2021, at 3 am ET. It will have a 25 minutes runtime. Amazon Prime is the international streaming partner of Star Trek: Lower Decks. You can watch it on these platforms with a subscription.
Who Appears in Star Trek: Lower Decks Season 2?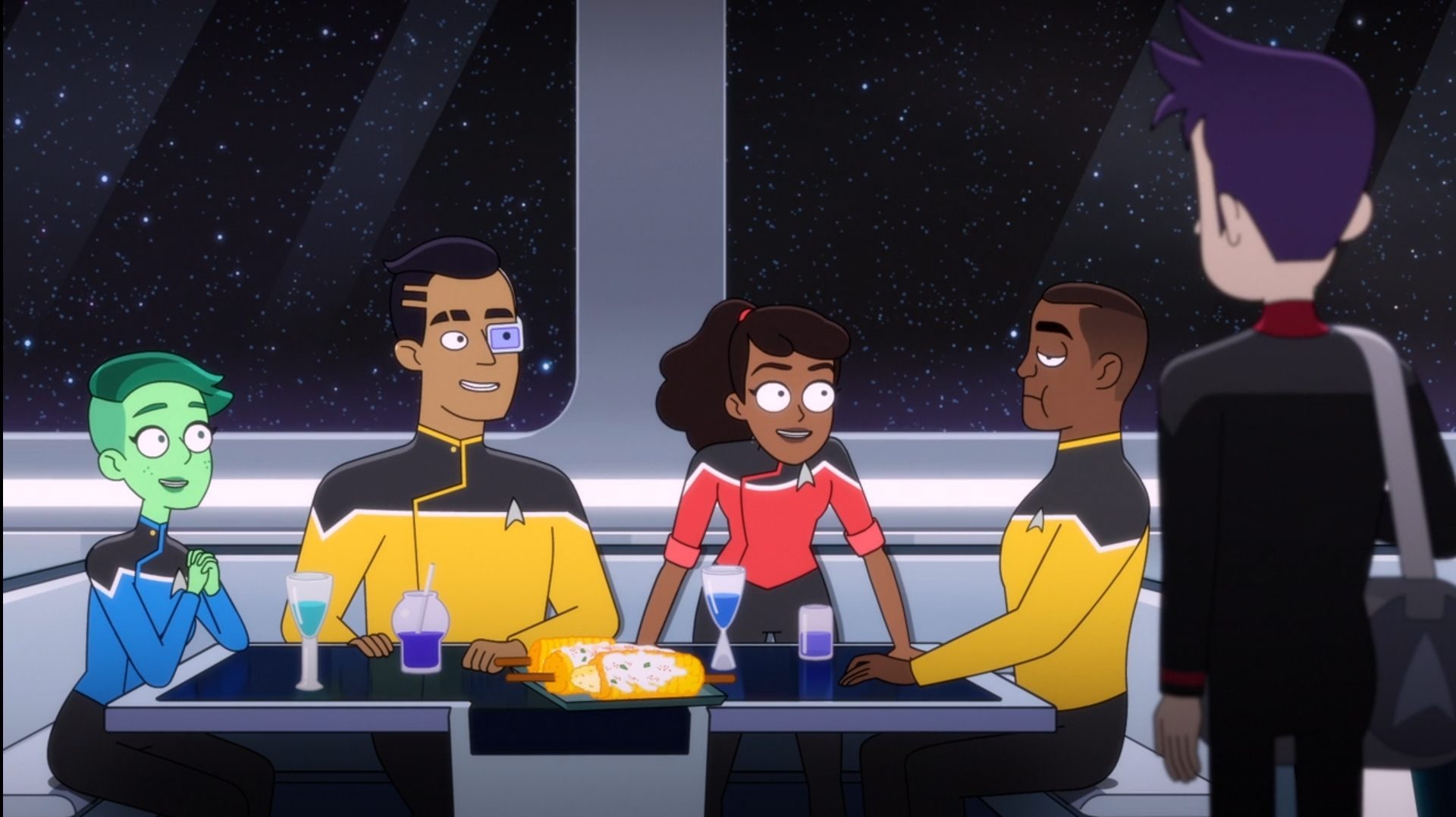 Star Trek: Lower Decks is being developed under CBS' Eye Animation Productions. Mike McMahan is creating the series Tawny Newsome voices Beckett Mariner. Jack Quaid voices Brad Boiler, D'Vana Tendi by Nöel Wells, and Jack Ransom by Jerry O'Connell. Eugene Cordero plays Sam Rutherford, and Dawnn Lewis voices Carol Freeman. Besides these characters, Fred Tatasciore voices Shaxs, and Gillian Vigman voices T'Ana.
What will Happen in Star Trek: Lower Deck Season 2 Episode 5?
The fifth episode defined the midpoint of the sophomore season. In the forthcoming episode, viewers will get to see some shocking revelations that carry the potential to change the entire course of the series. The previous episodes have explored the characters of Sam Rutherford, Beckett Mariner, D'Vana Tendi, and Brad Boiler. The upcoming episode can likely bring the quartet to troubling junctures, which can put their friendship to extreme tests.
What Happened in Star Trek: Lower Decks Episode 4 of the Second Season?
In 'Mugato, Gumato,' the fourth episode of the second season of Star Trek: Lower Decks, the Cerritos is sent on a mission for investigating a rare Mugato on a distant planet Frylon IV. Mariner, Boiler, Rutherford, and Shaxs will join the Cerritos team. However, Rutherford and Boiler come to know that Mariner is likely to be a Section 31 spy.
When the team arrives at the distant planet, an electrical storm does not allow them to conduct the radar scan. Hence, they decide to scan the area physically. The team is here pitched against the Ferengi poachers, and as they continue to fight, they lose track of the Mugato which later creates havoc.
It also appears that Mariner is killing Shaxs, but later it becomes clear that she was trying to suck the Mugato poison out of him. The team also decides to keep the Mugato alive for better profits. Later the team goes for a check to Doctor T'Ana. She tells them that she isn't a spy.
On Paramount+, you can watch the fifth coming episode of Star Trek: Lower Decks this Thursday, i.e., September 9, 2021, on Paramount+.