What to Know Before Watching?
The second season of Star Trek: Picard is finally coming. To add to it, the 3rd season is set to release next YEAR!!! You won't have to wait years to know if a certain someone is going to die or what is going to happen. Wink wink*
Directed by Hanelle Culpepper, the show has some special guests online like Whoopi Goldberg as her original role in the OG Star Trek: The Next Generation as Guinan and John de Lancie back to play as nefarious Q.
The show is set to release the third season in 2023 which made the shooting really hectic. Since the third season is set to air pretty soon, fans are left to wonder if this season will answer more questions or have more loopholes and cliffhangers to solve the next season.
Synopsis for Season 1
 Season 1 follows a retired Jean-Luc Picard from Starfleet played by Sir Patrick Stewart who is sucked into a quest when he is visited by the daughter of android lieutenant commander Data. The show was deeply connected with the Star Trek series and if you haven't seen it, you will probably feel lost.
Although season 1 garnered some negative reviews by the Star Trek fandom, some were pleased to get some content after years of rewatching the same Star Trek series.
Season 2 Story Synopsis
Jean-Luc Picard played by Sir Patrick Stewart and his crew is stuck in an alternate timeline. With some familiar faces from the OG Star Trek series, both friends and foes. Jean-Luc Picard travels to the 24th century to fix a mishap that would ruin the whole world in a race against Q, his ultimate foe.
The show is set for 10 episodes and you know the world is not limited for the series as the characters go through different time zones, solar systems, and space. You can be sure to expect unexpected and new twists and plots.
Where to Watch?
The show's US home has a new name -Paramount Plus as streaming service CBS All Access is rebranded. You can also catch it on Amazon Prime Video as the streaming giant still holds the rights for Picard in the UK and other regions outside of the US. And if you are in Canada, the series is also available on Bell Media's CTV Sci-Fi Channel and on Crave to stream.
Cast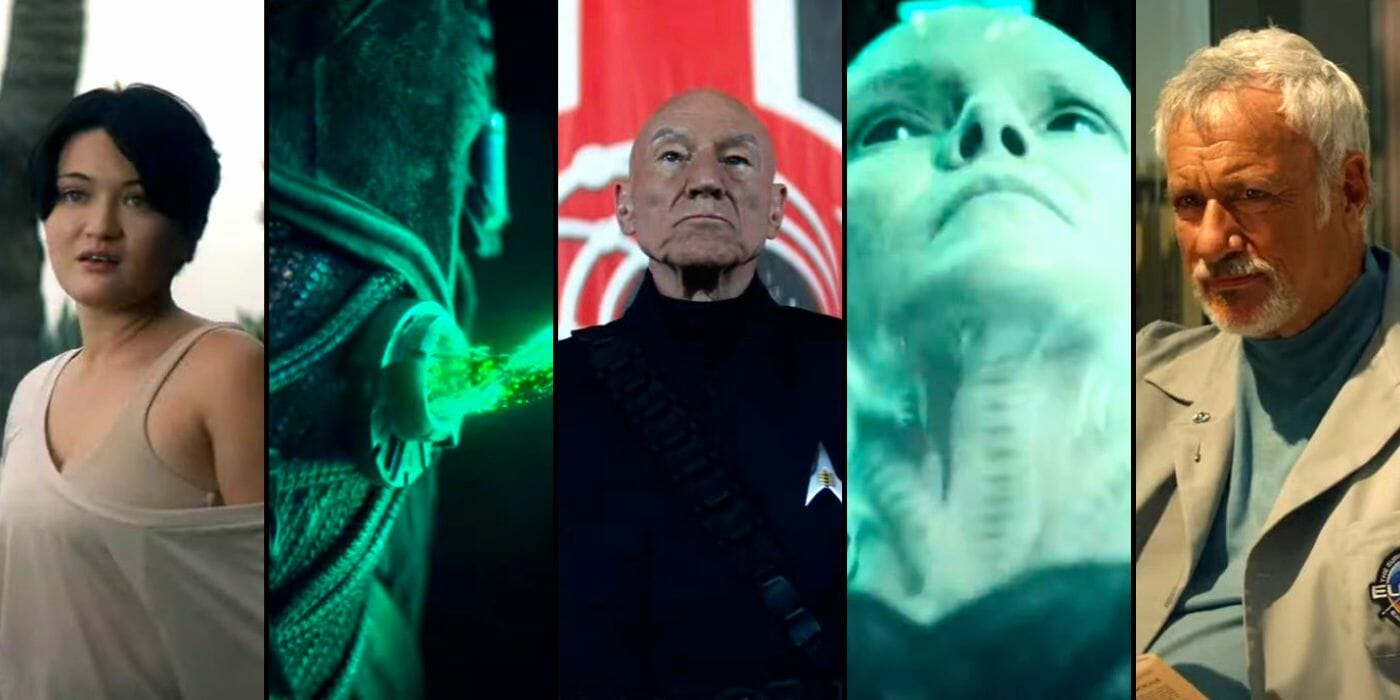 Sir Patrick Stewart as Jean-Luc Picard, Alison Pill as Dr. Agnes Jurati, Santiago Cabrera as Cristóbal Ríos, Isa Briones as Soji, Michelle Hurd as Raffi Musiker, Evan Evagora as Elnor, Jeri Ryan as Seven of Nine, John de Lancie as Q, Whoopi Goldberg as Guinan.