State of the union is a comedy-drama that follows a couple who are on the verge of separation. In over 10 episodes- roughly 10 minutes each, Louise and Tom go through all the incidences and drama that has led to them growing apart. The script written by Nick Hornby, who also wrote Brooklyn(2015), is utterly flawless; it's witty, charming, and funny.
Together with Hornby, Stephen Frears's excellent and crafty direction, Rosamund Pike, the phenomenon that she is, and Chris O'Dowd's better than ever, made this series into to masterpiece! Deservingly, the drama bagged the Emmy for Outstanding Short Form Comedy or Drama Series(2019) and Outstanding Actor (O' Dowd) and Actress (Pike) in a Short Form Form Comedy or Drama Series(2019).
About the Drama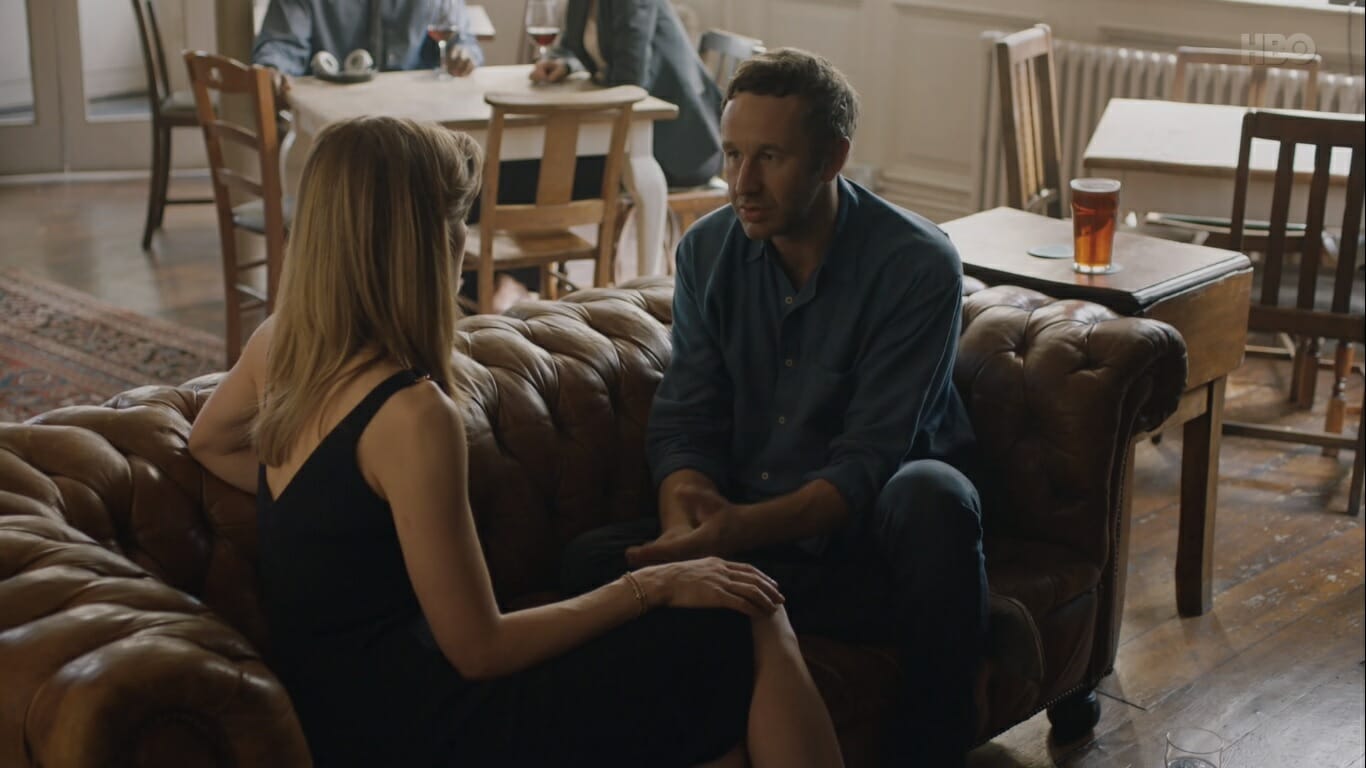 Louise and Tom meet at the same pub and order the same drink every episode before their marriage counseling session. Tom, an unemployed Rock journalist, and Louise, his wife, talk about why she cheated on him. Both of the characters are so well built that our sympathies shift with each episode as their story unfolds and knits us with it. It excellently portrays people's real struggles in a relationship with clever remarks back and forth.
The couple constantly trips over incidences and resentments they might have swept under the carpet over the year as they poke each other's insecurities under a mask of light-hearted jokes. But will keep you rooting for their happy ending because of their undeniable chemistry through their problems.
His Irish accent and her English accent, which complement each other, make the exchanges between them all the more eloquent. And although the scene is mostly set in a pub, the small details tell so much about their personalities, the wine, and the pint, the choice of their outfits, the way they sit, it all tells a story and has been chosen to serve a purpose to the rather short episodes.
Stream it or Skip it?
The show is definitely worth watching with its amazing cast and clever script. However, it only consists of 10 episodes of 10 minutes each- easily binge-able. Although it is binge-able, only being 100 minutes a season, I highly recommend not binging it. For starters, there is not much action and change of scenes.
It is an episode filled with intelligent remarks sandwiched between their story, the kind that will keep you thinking about it the whole day. The episodes are a perfect length for the setting for the story and the script and don't overstay their welcome.
Even though the witty dialogues and engaging characters, the episode would have been ruined had it been stretched further. The show is definitely a masterpiece and a must-watch with ten minutes' run time! The short series earned a dashing 96% in Tomatometer and 83% audience rating.
A Sequel?
If you have finished season one and are craving a second serving of the series, it's good news for you as season 2 of State of Union aired on February 14, 2022, and is currently running with its 4th episode. Starring Patricia Clarkson and Brendon Gleeson as the new focal couple for the season and follow the same pattern of the first with the couple going to a marriage counselor.
And although it started off bumpy with the setting of the new characters, it has finally settled and looks like an enjoyable ride. It is a must-watch if you are craving that second scoop.
Where can You Stream it Online?
The State of the Union is available on Amazon Prime Video, iPlayer, Dailymotion, Sundance, and the Roku channel.
Cast
Chris O'Dowd as Tom, Rosamund Pike as Louise, Laura Cubbitt as Gina, Aisling Bea as Anna, Elliot Levey as Chris, Sope Dirisu as Giles.