The following is a list of the ten strongest female Marvel characters of all time in Marvel comics. The goal of the listing is to empower women and demonstrate that they do not require assistance. There was also no one to help them solve their concerns.
Today's list includes the top 10 most strong Marvel powerful female characters. Everyone eventually becomes a huge fan of all of the key male heroes. Today's list isn't about powerful male characters like Thor, Captain America, Black Panther, and Hulk, or DC's female superheroes like wonder woman but rather about female characters that helped form the Marvel Cinematic Universe (MCU) and comics into what they are today.
1. Captain Marvel
Carol Danvers, a human/Kree hybrid, is one of a small group of Kree Empire individuals that symbolize the next step in the development of a species that had been stuck in a rut. Carol is a force to be reckoned with. She has the power of a Class 50 ship and can easily lift more than 100 tonnes.
Carol, in her Binary form, can, on occasion, achieve a higher degree of power. She is not only powerful there, but she also has light speed, celestial knowledge, and the capacity to change objects at the molecular level. She can't always take this shape, but if someone gives her sufficient power, she can achieve this level of strength for a short time. Captain Marvel is one of the strongest female superheroes.
2. Scarlet Witch
Scarlett Witch is one of the strongest female Avengers and one of the most powerful characters in the Marvel Universe. She is generally a mutant. Her chaos magic allows her to remake reality in whichever manner she deems suitable. As a result, don't mess with her. Scarlet Witch is the Marvel world's most powerful woman. Scarlet Witch is a deity in the making.
Her only constraints are those she imposes on herself. Despite her physical weakness, her abilities make her a dangerous opponent on the battlefield since she can entirely shift the situation at any time.
Wanda has done both fantastic and awful things throughout the years, earning herself one of the most terrifying individuals on the planet.
3. She Hulk
Jennifer Walters is noted for having all of the perks of the Hulk, such as super-strength, without any of the drawbacks. That hasn't always been the case, as she's tried to keep her powers under control. Usually, she retains her brain and character while maintaining the same maximum strength.
She's rated as having class 100 strength, which implies she can easily lift more than a thousand lbs and has no maximum limit. She's even powerful enough just to catch pace with her cousin, the Hulk, in her Ferocious She-Hulk form.
4. Spider-Woman
Spider-Woman is essentially Peter Parker's Spider-Man plus Natasha Romanoff's Black Widow combined. She not only possesses all of Spider-abilities, Man's, and she's also a super spy and private detective. As a result, she is physically tough, as well as strategically and cognitively.
Despite her confusing origin story, which has previously transformed her a few times, Spider-Woman has always been presented as a formidable figure. Jessica Drew, a.k.a. Spider-Woman, has a long history with both S.H.I.E.L.D. and HYDRA.
They've given her a more global outlook than her well-known male equivalent. Unlike Drew's, Peter Parker's intellectual abilities might be hampered by inexperience.
5. Emma Frost
Emma Frost, or The White Queen, possesses psychic abilities that let her induce hallucinations inside the brains of others. She could also read people's minds if they were in close vicinity to her.
This is a useful technique in the books and X-Men: First Class since she can easily control and confuse her enemies.
Frost can change her appearance into a diamond. She is resilient to other mental attacks when in this state, which would normally render her ineffective. Her diamond form also provides her with enhanced strength and toughness.
6. Susan Storm (The Invisible Woman)
Susan Storm is the Invisible Woman, the spouse of Richard Reeds and the mom of Franklin Richard, the planet's most powerful creature. As a result, she doesn't require any further description. Sue Richards, as The Invisible Woman, is regarded as being one of the Fantastic Four's most irrational members.
As her name implies, she possesses the power to become invisible and to also make other people vanish.
She can build force fields to defend herself and others. Such force fields can survive gunshots, explosives, physical combat, and a variety of other perilous situations.
7. Squirrel Girl
This is an odd one, to say the least. Squirrel Girl, aka Doreen Green, is not a woman to take lightly.
She is a comedic relief, so picture everyone's amazement after she becomes one of the few heroes to beat Thanos! Squirrel Girl was the one who stopped Thanos.
Green has gained comparable powers to her furry tiny buddies, including the ability to talk with squirrels. She can chomp through timber, leap through branches, and her arms have retractable "finger spines." She was even rumored to be making her Marvel Cinematic Universe debut in a New Warriors TV program that never materialized.
8. Crystal
Crystal, the Inhuman princess, was underrepresented in the Inhumans tv show. Crystal appeared to be limited to making the wind blow inside this series, although in the comics, she was an expert in all four aspects.
She can control not just wind, water, and even fire but also the Earth itself. Her command of the universe renders her virtually hard to defeat, even though many individuals that encounter her tend to underrate her. They only regard her as Medusa's younger sister or as a potential love interest for Quicksilver.
9. Black widow
Black Widow is yet another formidable, extremely powerful female player on the team. Natasha Romanova is a previous mercenary and assassin who has now transformed into a hero.
She was indoctrinated to be a competent assassin in Russia's Red Room, but she defied her brainwashing and instead became a hero, working on the Avengers for years.
Her assassin talents are unrivaled, and she is not only a strong combatant but also a master of stealth and great martial arts skills, rendering her ideal for clandestine operations on Avengers missions and beyond. She is a true force to reckon with for the entire squad.
10. Jean Grey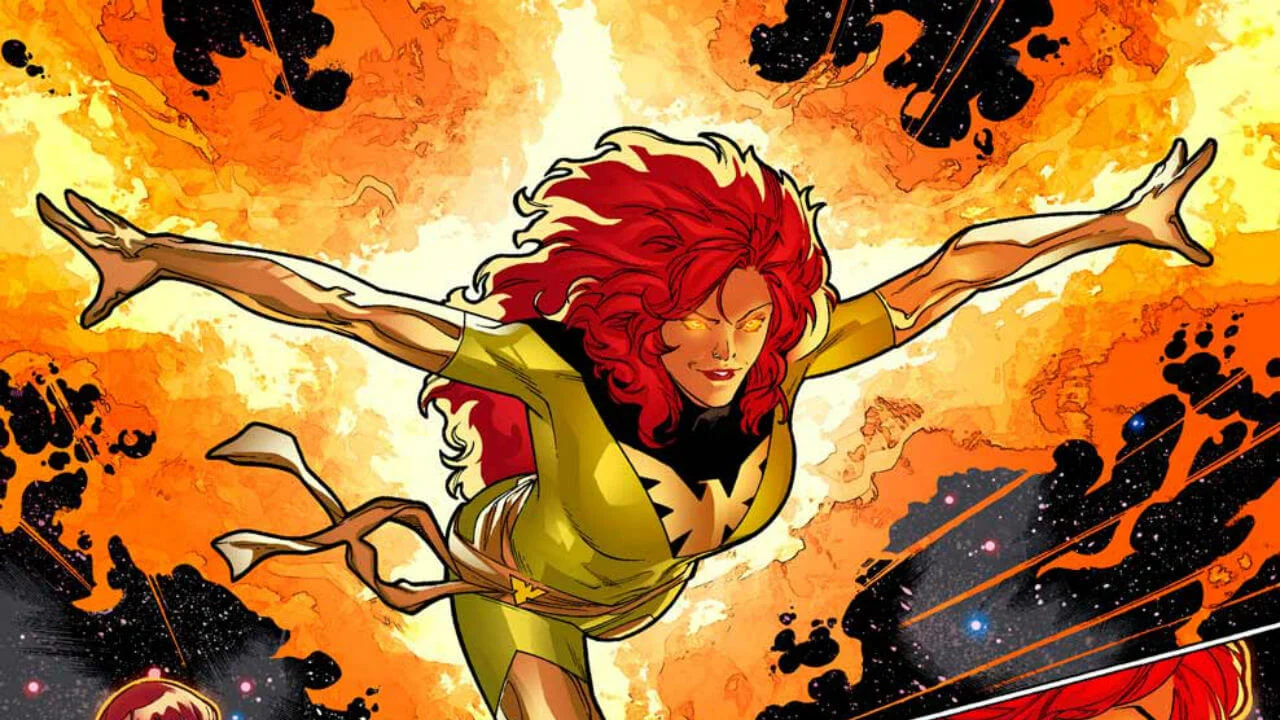 First and foremost, Jean Grey is ordinary until she gains the phoenix force's strength. With the phoenix force, Jean is one of the most superpowered beings in the Marvel Universe, but without it, she is a formidable opponent.
She is a skilled telepath who also happens to be an omega-level mutant. Professor X had to install restrictions in her skull to keep her abilities in control since she was so strong because it was often quite hard for her to maintain control over her abilities.