Supergirl is an American series. The characters of supergirl are based on the characters of the DC comics. It has a total of 5 seasons, and season 6 was released on March 30, 2021. Azie Tesfai and J. Holtham are the writers of season 6 episode 12. Jessica Queller and Robert Rovner are the producers, and Berlanti Productions, Warner Bros. Television, and DC Entertainment are the production companies.
Supergirl episode 11 is titled "Mxy in the Middle." In that episode, we saw Nyxly have to solve many problems that occurred in the past. And Lena Luthor will get to know about something about his mother and two women who have killed Margot's husband. Episode 12 will reveal many new things. Let us explore what is there in episode 12.
Worth Watching or Not
"Supergirl" is a television series and always being will the hearts of the fans since its season 1. The series was rated 6.9 out of 10 by IMDb. It is a very nice series, though it received some critics over the internet. We shouldn't be commenting about the series before watching all its episodes. So, before deciding whether the series is worth watching or not, we must wait for all its episodes to be released.
Expected Release Date and Where to Watch
In January 2020, THE CW (an American commercial channel)  announced Supergirl season 6 to be renewed for one last time. Season 6 was released on March 30, 2021. And every new episode is released on Tuesdays by THE CW. Episode 12 is announced to be released on September 21, 2021.
The series will be available on the CW channel, website, and app. It is also available on websites like Direct TV, Fobo TV, Youtube TV, and Xfinity.  If you want to watch the series for rent, then visit websites like Amazon Prime Video, iTunes, Vudu, Microsoft Store, Google Play, Spectrum on Demand, and Apple TV. The series is also available on Netflix but only till season 5.
Expected Plot
Supergirl season 6 episode 12 will be titled "Blind Spots." In episode 12, we might see an accident take place in the Ormfell building. That accident might leave everybody in utter shock, and Kelly will be most affected by that incident. Kelly will have to face all the victims and especially Joey. She will be helping all the injured people. When Kelly is busy saving all people, Supergirl will be trying hard to defeat Nyxly. Supergirls and friends might also try hard to save the world from Imp Princess.
Expected Cast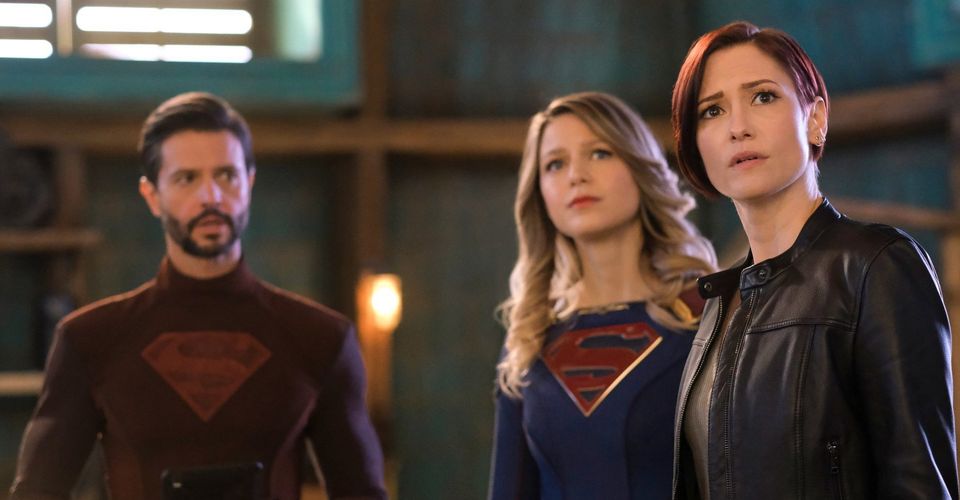 Expected cast members whom we can see in Supergirl season 6 episode 12 are:-
The Supergirl, Kara Zor-El, Kara Danvers by Melissa Benoist
Alex Danvers, Sentinel by Chyler Leigh
Lena Luthor by Katie McGrath
Querl Dox, Brainiac 5 by Jesse Rath
Nia Nal, Dreamer by Nicole Maines
Kelly Olsen, Guardian by Azie Tesfai
Andrea Rojas, Arcata by Julie Gonzalo
William Dey by Staz Nair
J'onn J'onzz, Martian Manhunter by David Harewood
Nyxlygsptlnz, Nyxly by Peta Sergeant
Lex Luthor by Jon Cryer
Miss Martian, M'gann M'orzz by Sharon Leal
Silas White by Claude Knowlton
Zor-El by Jason Behr
And many more cast members may be continuing, and maybe some new members will be joining.