Supergirl Season 6 Episode 16 is going to come out super soon. In this episode, Kara will be seen accepting her life as a Supergirl. She has always been the city's only hope. Now, things have become a little complex as the responsibilities are on the rise. She is not able to handle her own life and that of a Supergirl. She's most probably reconsidering her decision of being a Supergirl.
Season 6 is the final season of the show, and this means that the storyline is progressing towards the perfect ending everyone could ask for.
Recap of Supergirl Season 6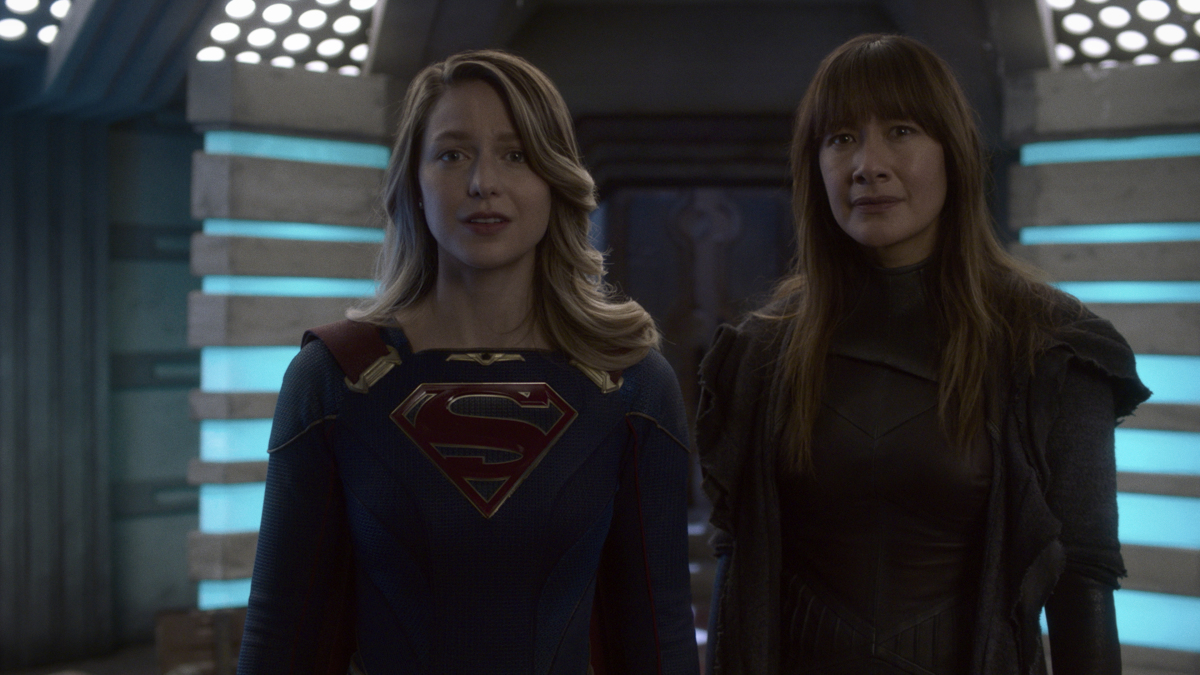 The team of Supergirl was quite busy making Esme feel at ease and at home. They were also kind of caught up in teaching her about the method of using the powers. Nyxly is busy catching totems but is unable to catch the one that belongs to Hope. So, Supergirl again becomes the only hope. Nyxly decides that she'll use Supergirl by kidnapping someone close to her. Did things get messed up after that? Did the plan even work? Let's see.
Recap of Supergirl Season 6 Episode 15
Previously, we saw Kelly, Alex, J'onn, and Kara welcoming Esme in their new house. Alex was more than glad to do things for Esme. Their main motive is to teach Esme about using her powers. As the story progressed, we saw Mitch creating a device that might help Nyxly. Esme goes to the HQ so that she can learn more about her powers.
Martian Manhunter and Supergirl chased Nyxly, and then, as usual, Nyxly got away as she stayed ahead of Supergirl. A quarrel started, and Martian Manhunter decided to stay so that things could be returned back to normal. Supergirl now decided to teach Esme herself, but this only made things worse. This step made Alex worry about getting a hold of him.
Nyxly realizes that she may never get a hold of Hope's totem. She then decided to use Supergirl for that purpose, and to make that possible, William Dey had to be targeted. What  Alex wants to be to Esme is just like his mother used to be with him when he was adopted.
Nyxly attacks Kara's office so that she can get her hands on William. The deal now is that either Supergirl brings totems or William dies. Supergirl failed to get Hope's totems. Nuclear war is seen breaking due to Nyxly's powers. With the help of William's powers, now Supergirl's team holds three out of seven totems.
The episode made Supergirl realize that they can not safeguard all the totems at the same time. Supergirl then destroys Hope's totem. Nyxly, in the end, is seen receiving a gift from someone anonymous.
Release Date of Supergirl Season 6 Episode 16
The sixteenth episode of the show will be released on October 19, 2021, and is titled Nightmare in National City.
According to the official synopsis, we'll see Kara confronting a huge question, and that is done she wants to continue being Supergirl or not! The hunt for the totems comes to an end as Hope's totem has already been destroyed. So, these stones can't turn alive with one being destroyed. This, however, doesn't stop Nyxly as she just received new powers from an anonymous person.
Where Can You Watch Supergirl Season 6 Episode 16?
The show airs on The CW. This episode will be released on October 19, 2021, at 8 p.m. Ct or 9 p.m. ET. New episodes come every Tuesday on the same platform. The show can also be viewed on The CW app or through VOD providing platforms like Amazon Prime Video, Google Play Movies, or Vudu.