Luthor is back, but the question that arises is what could be his motive. Somewhere or the other, we are getting the hint that something surely has taken place in the future that lead him to creep up into the past. In the last episode, we got to see a whole lot of drama with Nxly almost getting trapped by the Supergirl's team. But let's tell you everything in detail about the previous as well as the upcoming plot.
What Happened in The Last Episode of Stargirl Season 6?
In the previous episode of Stargirl, there was a lot of drama which we got to watch. Starting with the journey towards the love totem seems like this episode was all about love itself. Before we talk in bits and pieces, let's tell you in detail what we are hinting towards. Luthor is back with some aim, and he wants to help Nxly, who instead refuses to get the help.
On the other hand, Supergirl and the team are trying their best move to get back the love totem. Luthor is back because, in the future, Nxly meets her death, and he loves her. And now he wants to save her from meeting her end, making him do whatever it takes to save her.
Alongside all this, we also got to see Alex planning to propose to Kelly, but the events didn't turn out to be as romantic as we thought they would be. Lena, with her skills, creates a fake totem in order to lure Nxly into the trap, but to Supergirl's misfortune, she is saved by Luthor.
But the most astounding fact is that Luthor has some kryptonite weapon that he had brought from the future. The episode ends with the love totem getting disappeared and again appearing back, but this time on the back of Esme's Neck.
Plot Speculations About The Upcoming Episode!
Supergirl's eighteenth episode of this season is titled "Truth or Consequences," and looking at the title, we can get a little bit of an idea as to what it will be all about. We will get to see Supergirl and her team trying their very best to make a safe place for the people. Alex might be a lot busier than before, making it impossible for her to meet her new family.
Alongside this, there is something mysterious going on with Brainy's life as she will receive some news from the future. The news can be somewhere or the other related to the times from where Lex Luthor has come, but the question is what could be the news.
When Will, The 18th Episode of This Season, Be Available to Watch?
Supergirl Season 6 Episode 18, titled "Truth or Consequences," will be appearing on screens on November 2, 2021. We have reached quite far and are left with two more episodes until this season comes to an end. The next episode will be available to watch on Tuesday as we know that every new episode gets released on that specific day itself.
Where Can We Watch The Latest Episodes of this Season?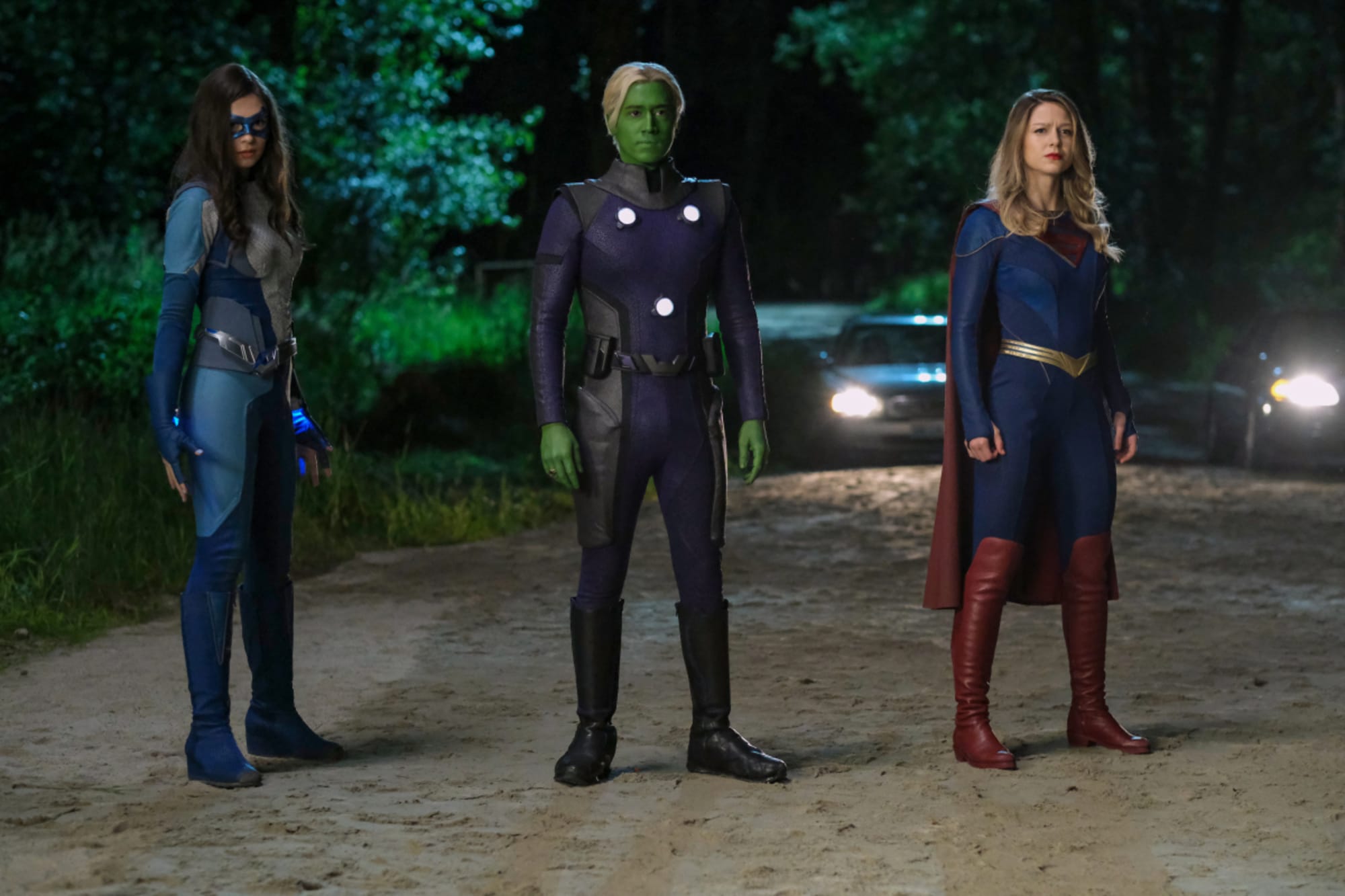 On an upcoming day, you can also watch Supergirl Season 6 Episode 18 on its official application, which is The CW app. Other than this, the show can also watch on-demand on platforms like Amazon Prime, Vudu, Google Play Movies & TV, and Microsoft Store.
Kara and her team are working on their best move to save the town from all the enemies, but will they be successful when we get to see Nxly and Luthor teamed up.