The second half of the sixth season of Supergirl is yet to release, marking the entire series's closure. The American TV series, Supergirl faced a midseason hiatus, and the release of the remaining episodes has been delayed. Supergirl is one of the most popular and long-running TV shows on the CW.
The series is developed by Ali Adler, Andrew Kreisberg, and Greg Berlanti, which features Superman's cousin, the last of the Kryptonians. A female-led drama is a part of the Arrowverse and centers the plot on Kara Zor-El, who learns to embrace her Kryptonian power to become known as the "Supergirl."
When will Supergirl Season 6 be Released?
The CW had renewed the series for its finale season back on January 7, 2020. However, because of the Covid crisis, the CW announced that instead of premiering the series in October 2020, it had been pushed back to March 2021. In September last year, the CW finally announced that the sixth season would start premiering on March 30, 2021. The sixth season consists of 20 episodes, and as of now, eight episodes have been released. The latest episode titled, Welcome Back and Kara was released on August 24, 2021.
The upcoming ninth episode of Supergirl season 6, titled 'Dream Weaver', is released on August 31, 2021. The schedule for the next few episodes is also available. Episode 10, 'Still I Rise', will premiere on September 7, 2021. Episode 11, titled "Mxy in the Middle' will release on September 14, 2021. Episode 12, 'Blind Spots', will release on September 21, 2021. The title and the release date for the remaining eight episodes in the season 6 slot are yet to be announced. The episodes of Supergirl premiere on The CW at 9 pm EST on Tuesdays.
What is the Plot of the Upcoming Episodes of Supergirl Season 6?
In the eighth episode of the sixth season, Supergirl struggles in processing the trauma she experiences in the nightmarish zone. She admits that since she was so focused on her escape, she did not process the Phantom Zone. In the same episode, Nia awakens from a nightmare and utters Nyxly. The coming episode is titled, Dream Weaver.
In it, Kelly will meet Joey, who is an alien boy and an orphan. Joey thinks that his brother, Orlando, is incarcerated. Kelly and Kara will carry out an investigation that will help them to interrogate the abuse in prison. Nyxly will be crashing the dreams of Nia asking her for her help.
Who is in the Cast of Supergirl Season 6?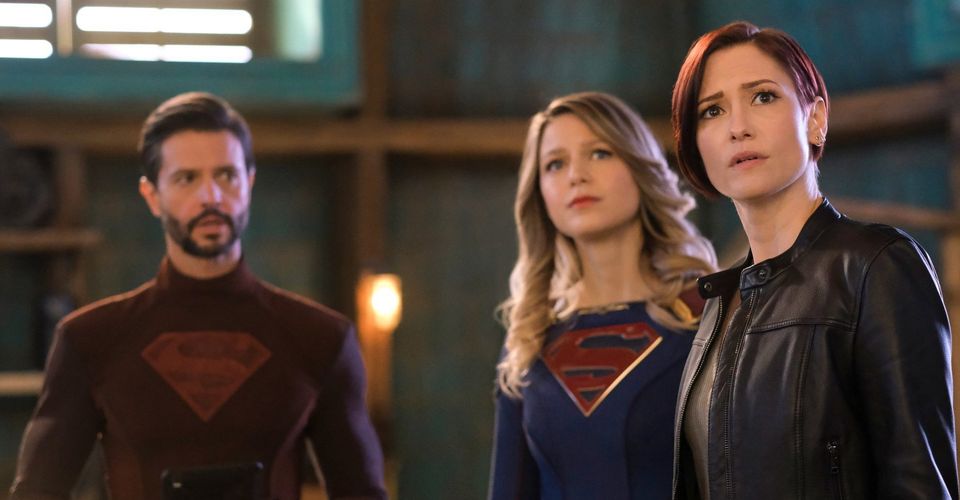 In the sixth season of Supergirl, the titular character is played by Melissa Benoist, Chyler Leigh plays Dr. Alex, Katie McGrath plays Lena Author. In addition, Jesse Rath plays Querl Dox, Staz Nair plays William Dey, and David Harewood plays the role of Martian Manhunter.
The ninth episode of the superhero series will release this coming Tuesday at 9 pm. You can watch it exclusively on The CW.