The French comedy series has had a British remake set, which is called 'Ten Percent'. The original movie did have a lot of positive responses, because of the fractious relationship between the agent and talent, the original also uses cameos by celebrities.
The British version also follows the same tradition of using celebrities as cameos. The series does have some elements that seem like déjà vu to the people that have already watched the French version. From the first two episodes, we see the agent finding it difficult to break the news to a celebrity how the chance of being in the movie was denied.
In Ten Percent we can see the same theme repeating itself, the only difference is that the characters are different and the celebrity is different. However, the need for such a remake was it needed? Doesn't make sense to most of us either, because these days the movies in now English languages are provided across the globe with the help of subtitles!
Where To Watch It?
The drama has already been released on 28th April 2022, which means that if the series hits the most viewed button, it will slowly start seeping into most of the online platforms. However, now it is available on Amazon Prime Video.
The fact that the French version was a good one, and if you do not understand French and do not want to watch it with subtitles, go ahead and find the British Version 'Ten Percent' and unravel the curiosity in your mind, as you finish reading this!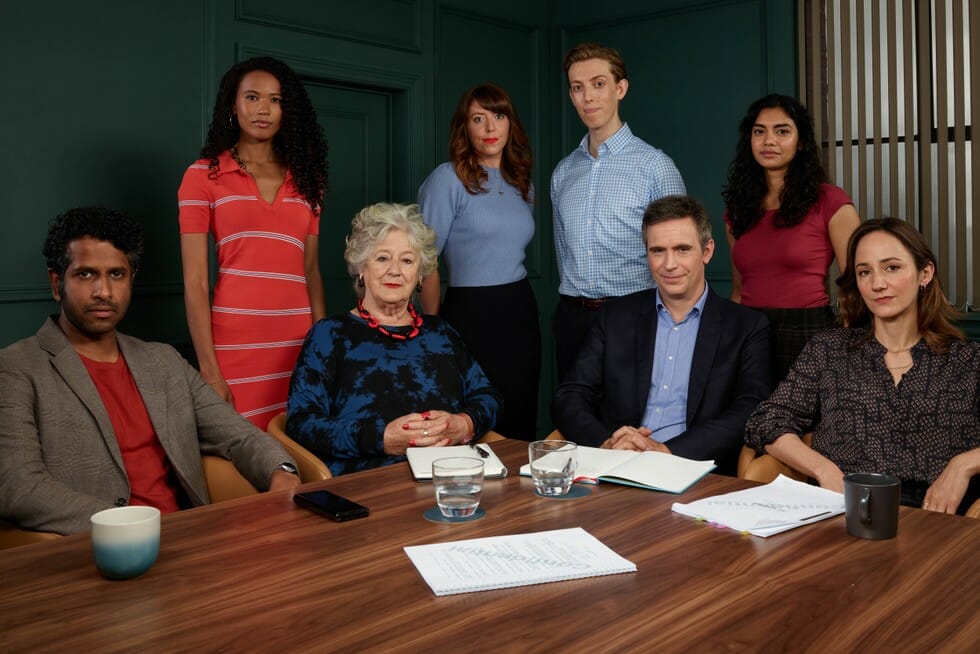 Fan Reviews
When the first announcement of the British remake of Call my Agent was announced, the fans were eager to see if the remake carries the French comedy hits and its humor.  Ten Percent does carry the elements from the original; however, it is found to be more emotional and dramatic; which even brought odd tears to the eyes of the viewers.
In Ten Percent the fans are introduced to an agency based on talent called the Nightingale Hart, which is led by Richard Nightingale. To bring a small element of difference, in Ten Percent one of the agents is the son of Richard Nightingale, the rest are just part of the firm.
However, the major twist of the show is when Richard unexpectedly dies; which leaves the rest of the Nightingales in a drastic worry about how to keep the agency going in the flow. If the viewers are new to the series they might find the show hilarious and fun, however, the viewers who have already watched the original can find it a little less hilarious.
Stream It Or Skip It?
I vote for streaming it. The plot is a hilarious one and not many of the viewers are fond of reading the subtitles while watching the movie. This remake only makes it easier for the viewers to watch and enjoy the hilarious script of the writer as well as how the direction is done.