Homelander climbed to the top of the leaderboards after eliminating Stan Edgar. Everyone is subject to his control. According to him, he aims to modify Vought in several ways. Deep and A-Train will now lick Homelander's behind even more. Queen Maeve is preparing for her fight with Homelander by honing her sword, but "SPOILER ALERT": she will die. In the comics, Homelander assassinated Queen Maeve when her blade broke as she attempted to attack him. Since Homelander killed Supersonic, Starlight is more committed to bringing him to justice. Some of the spoilers are
The Boys Will Split Up
As shown in Episode 4, after the task was over, Kimiko and Frenchie chose to quit the gang, but she was seriously hurt at the very end of the episode. This will be blamed on Butcher in The Boys Season 3 Episode 5 since he coerced them into the task. Kimiko will be cared about by Frenchie while she recovers, thus they will be absent from the adventure for a bit.
Edgar: Homeboy vs. Soldier Boy.
Finally, Soldier Boy is in the fray. The Boys' universe's Captain America is Soldier Boy. A fearful feline, he constantly flees from combat in comic books. Despite this, the show has made him powerful enough to pose a danger to Homelander, which is a good thing. In 1984, Operation Charly included Soldier Boy and his heroic crew. The Russians nabbed him on the mission. As far as everyone was concerned, they couldn't have done it with their super weapon.
The Three Soldier Boy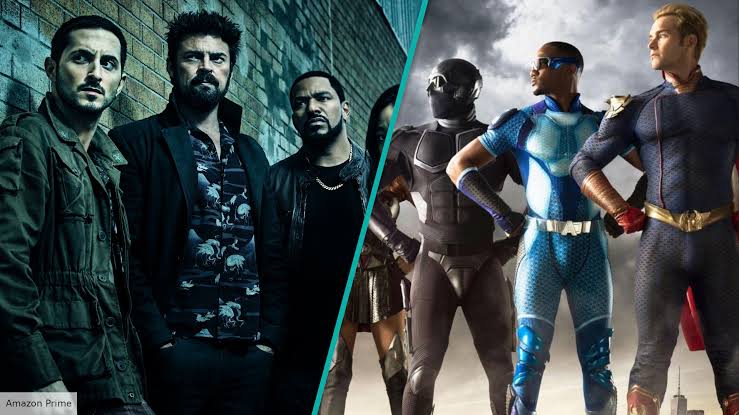 Theories
We have three hypotheses as to what Soldier Boy will be doing in The Boys Season 3 Episode 5. He can join Homelander, he can aid The Boys to stop Homelander, or he may reorganize his squad Payback and join up with Stan Edgar. First, Soldier boy may join forces with Homelander since they both are not the "Good Guys," but then again, he won't. The explanation is that they both are leaders of their organizations, and their egos are hooked to this leadership. So we don't believe one of the two would want to work under the other.
About The boys Season 3
The Amazon adaptation of the comic books utilizes original characters and places from the source material by Garth Ennis and Darick Robertson to construct a new storyline. Eric Kripke, the show's creator, said in an interview with Entertainment Weekly that The Boys will study the Seven before the Seven. Consequently, Soldier Boy, the first superhero in the style of Captain America, and his original team, Payback, will premiere on television. The gang consisted of Stormfront, Eagle the Archer, Tek Knight, and Chrimson Countess. Tek Knight joined the group. In the most recent footage, Soldier Boy is seen inflicting havoc on an anonymous passerby.
Kripke told EW that Soldier Boy and Payback's crew would be featured in season 3 to "examine a little bit of how we got here." "By studying the history of the Supreme Court, we may learn a great deal about American history and how we arrived where we are today. With Soldier Boy, we will be able to do just this."