Who does not remember Doc McStuffins from their preschool days? To keep the fanbase alive the producers also launched the Doc Files. These files described themselves as,-"Doc's keen deductive skills as she shares an in-depth look at specific cases and diagnoses after the clinic doors close for the day. Produced using a combination of CG and 2D flash animation; each episode opens with Doc dictating a toy patient's chart and recalling how she solved the case from allergies to splinters to the importance of healthy eating and exercise."
Where To Watch
The short-animated series are available to watch on Disney Plus Hotstar and are available on channels like Disney and Disney Junior.
Why Such A Hype?
Doc McStuffins at its time crossed over 100 million in 160 countries and 19 languages in the first quarter of 2013. In 2012 it was ranked number one in the list of shows on cable tv for children aged between 2 – 5. These figures easily make us understand that it was one hell of a show.
Now with Doc Files, the craze is coming back. The audience cannot wait to sit and go back into a ride of nostalgia with the same show but just a different format. For a few, it must just be a show but for some, it is their childhood.
The Makers
The Doc Files is written by Shea Fontana. Brown Bag films and Zamodo LLC produced it in association with Disney Junior; created and executive-produced by Chris Nee who bagged awards like the Humanitas Prize and Emmy Awards.
The Iconic Cast
The cast of Doc Files is the same as that of Doc McStuffins. We have Kiara Muhammad as Dottie Doc McStuffins, Lara Jill Miller as Lambie the stuffed lamb covered with white wool and has a pink bow. Then we have Ben Schwartz as Stuffy the stuffed blue dragon with wings and wears a red collar around his neck.
We see Jess Harnell as Chilly the stuffed snowman who thinks of himself as a real one. Last but not least we see Loretta Devine as Hallie the nurse. She is a stuffed hippopotamus with a bit of a Texas accent. Apart from these, there are other characters as well such as Doc's mother, father, siblings. Sometimes we can even spot neighbors and relatives.
Conclusion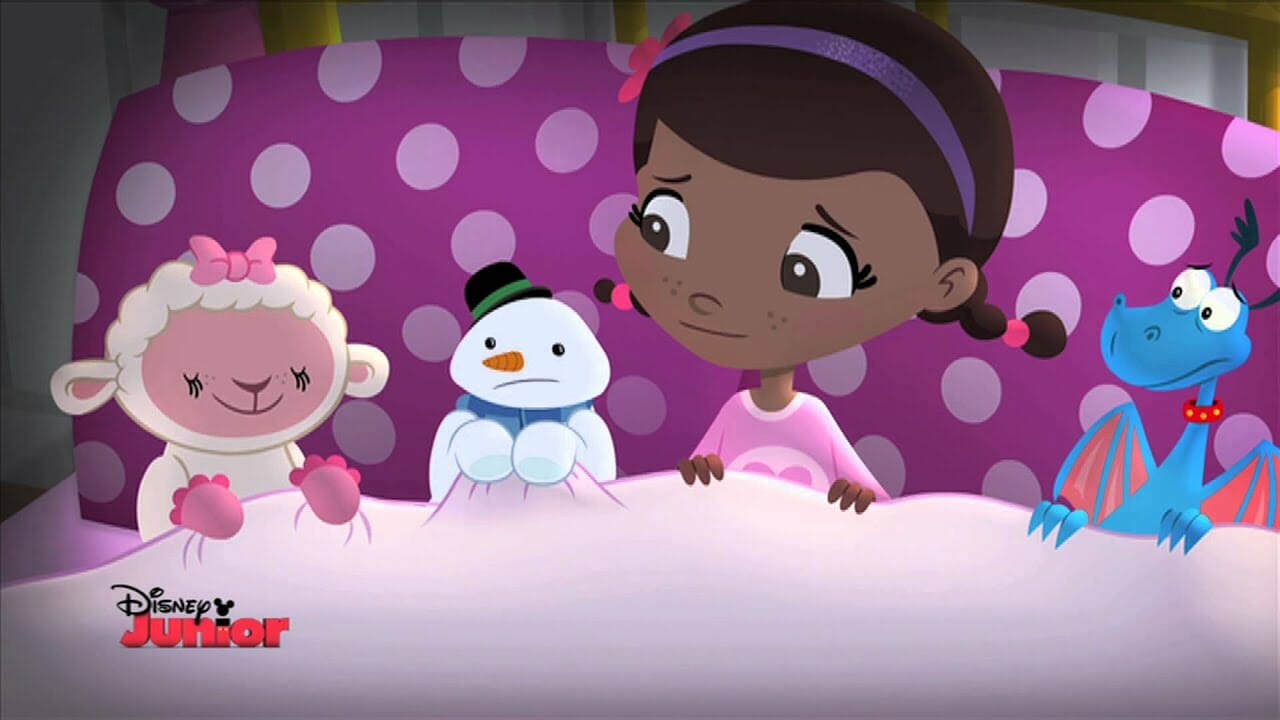 Shows like Oswald and Mr. Bean are not considered cartoons or animations, rather they have known classics. Doc McStuffins became one of its times. Time and again Disney comes up with shows that keep the audience hooked to their channel.
It plays the emotional card. Disney aims at making shows that have an emotional connection and are enjoyable for not just kids but their parents or grandparents as well. It makes sure to remove all barriers in the way of the show and the audience.
For instance, if there are grandparents watching the show and are not well versed in English, the show is available in 19 different languages. Efforts like these make the audience come back. Why just talk about brand loyalty when we can series loyalty as well!