Elle Fanning starrer, The Girl From Plainville, is releasing on the 29th of March- and we here at Gizmo Story can't wait!
The case widely known as the texting-suicide case is being brought to the screens- Elle Fanning plays Michelle Carter, all of 17, with an unstable, possibly murderous streak in her. She engages in criminal activities and delinquent behavior and writes it all off as being an act of love. The series has been awaited by audiences ever since it was announced. As this small town Massachusetts tragedy unfolds on screen, here's all you need to know before watching the show!
What Do We Know About the Show?
The show seeks to cover the unfolding of the texting-suicide case that took the world by storm. Conrad Henri Roy III was an American teenager who killed himself at the age of 18. After being encouraged to do so by a dozen texts from his girlfriend, Michelle Carter.
The Girl from Plainville's stunning trailer depicts a dark, menacing world tainted with lies and desperation. Fanning adopts the hair, voice, and bouncy temperament of a young and seemingly innocent Michelle, an act progressively fades in a horrifying manner.
The teaser gives a glimpse into Conrad and Michelle's romance as well as the initial views into the dramatic trial that made Michelle famous throughout the world. The mourning Roy family finds themselves struggling to remain a family, as they blame and accuse each other of their son's demise.
Tense dramatic sequences unfold in courtrooms; lawyers argue over Michelle's intentions, and what counts as murderous and what doesn't. Fanning is impressive even in the trailer. So we can't even begin to imagine how great she'll be in the actual show. The show will also explore the psyche of Conrad Roy, the innermost depths of his life, his depression, and his struggles to keep on living.
The trailer perfectly captures the devastating nature of the whole ordeal- the sheer tragedy of it all. Let us hope the show keeps this intact.
The Cast
The show has a promising cast that consists of Elle Fanning who plays Michelle Carter, Colton Ryan as Conrad Roy III, Chloë Sevigny and Nobert Leo Butz as his parents Lynn and Conrad Roy, Aya Cash's Katie Rayburn, Michael Mosley as defense attorney Joseph Cataldo, Pearl Amanda Dickinson as Michelle's friend, Susie Pierce and Jeff Wahlberg as Conrad's friend, Rob Mahoney.
How Many Episodes Will the First Season Have?
The Girl from Plainville will have a total of eight episodes, each spanning an hour. The first episode that releases on March 29th, is called "Star-Crossed Lovers and Things Like That". The second episode, "Turtle" will also release on the same day.
Where Do We Watch It?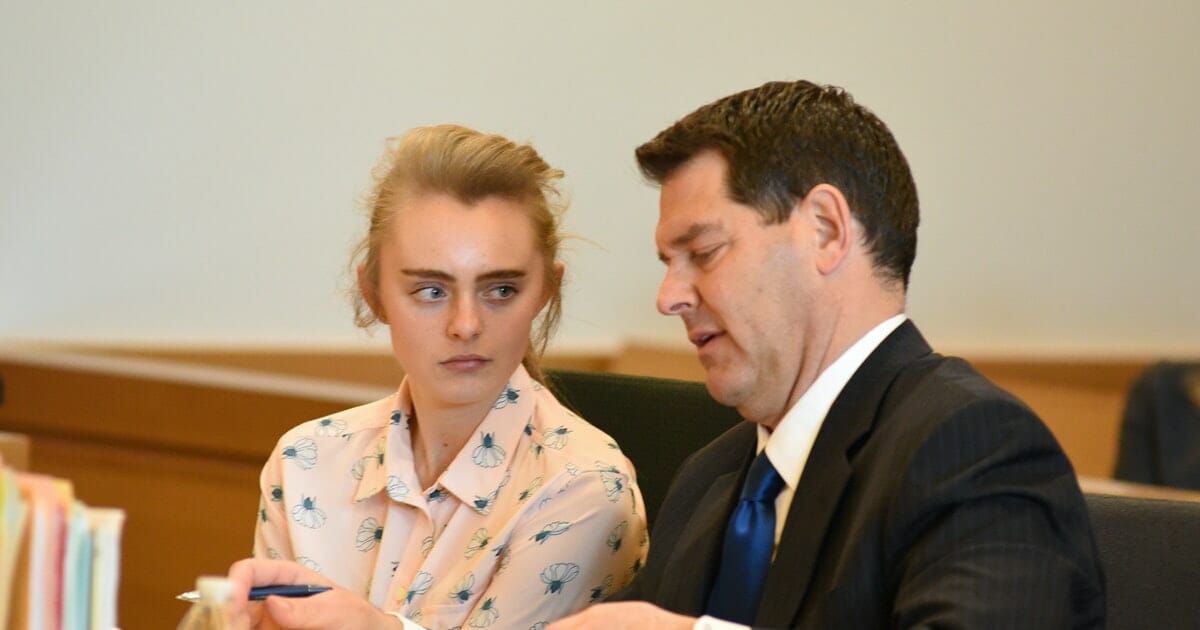 The Girl from Plainville is going to be available from streaming exclusively on the OTT platform, Hulu.