The Goldberg Season 9 seems to have a trail of dramatic sequences, one following the another. The last episode was all about returning the past memories, little fights that ended up with patch-ups, and so on. The upcoming episode will also be filled with heart-capturing scenes as we might get to watch Joanna and Erika getting along quite well.
The Goldbergs Season 9 Episode 6 Rewind!
Episode 6 was titled 'The Hunt for the Great Albino Pumpkin,' where we got to see a whole package of drama, beginning with Barry getting into nostalgic feels as he gets reminded of his younger days when he was into rap and music. He was so happy back then, which makes him release that he should get back into the same track again.
Due to this reason, he takes his girlfriend, Joanna, to Erica's place where they make a music called 'Monster Train.' They want to get it signed by Elvira, the mistress of the Dark, who, on the other hand, refuses to do so. This brings Barry into a rage, and he fights with Joanna but later realizes his mistake when Elvira gives him some pep talk.
Then the scene moves on to Adam who seems to be feeling low as he misses he late grandfather Pop who used to have fun with him during Halloween. And when Beverly sees him in this state, she assigns her father to bring the smile back on his face. But the events do not turn out to be as planned, and they get into some mess. This makes Adam angry but later feels sorry for Pop-Pop. 
What to Expect From The Upcoming Plot of The Goldbergs Season 9?
The seventh episode of The Goldberg is titled 'The Rose-Kissy Thing,' where there will be showbiz about Senior Night at William Pen Academy. There will be an event arranged in order to honor the mothers of all the atheletic children in this school, but when Beverly comes to find out about this, she feels depressed as Adam is quite the opposite.
So, she will be seen trying her level best just to convince the principal to organize an event that will invite the parents of non-atheletic children. On the other hand, Erica will be seen convincing Barry's girlfriend to be her partner before the wedding as she does not come along with many people.
Streaming Details of The Goldbergs Season 9 Episode 7!
The latest episode of The Goldbergs Season 9 will be available to watch on its official networking website along with ABC's official app. There are also other platforms where this show can be watched: Hulu, YouTube TV, Fubo TV, Sling TV, DirecTV, Hulu+Live TV, and Xfinity.
When will the Latest Episode be Out?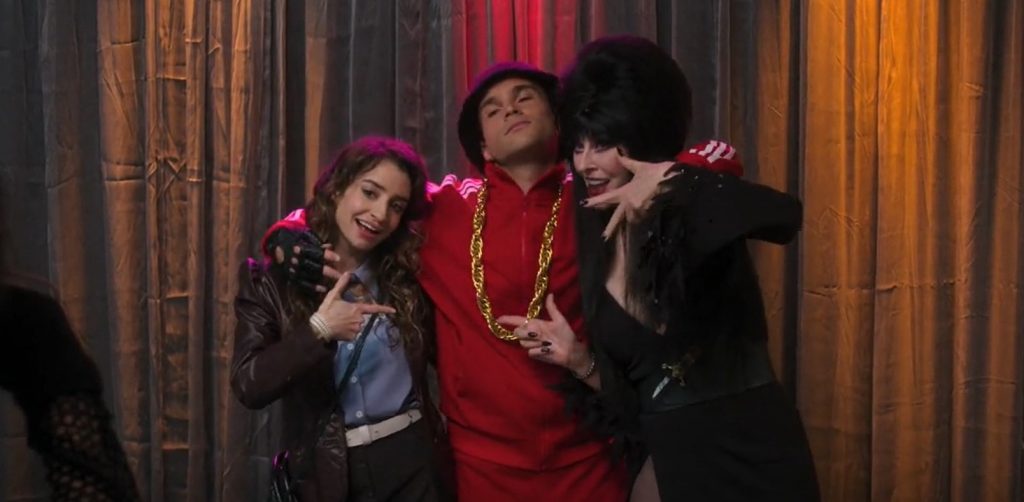 On ABC, the Goldbergs' season 9 episode 7 will be hitting the screens on November 3, 2021. The total runtime of each episode is about 22 minutes which gives us all the fun time we truly need. These episodes get released weekly, which is like every Wednesday.
What will happen in the school where Beverly has taken up all the initiatives to create a huge mess for Adam, and this question will be answered only when the episode gets released.