The King of Queens, starring Kevin James, Leah Remini, and Jerry Stiller, ran for a solid 9 seasons and a total of 205 episodes. It maintained a steady rating for years and finally ended in 2007.
 With a set of well-selected supporting characters, including Jerry Stiller that stood out in all episodes, complimented the main story plot, it is well written and put-together series with many memorable scenes that made it stand out from its peer sitcoms. 
Synopsis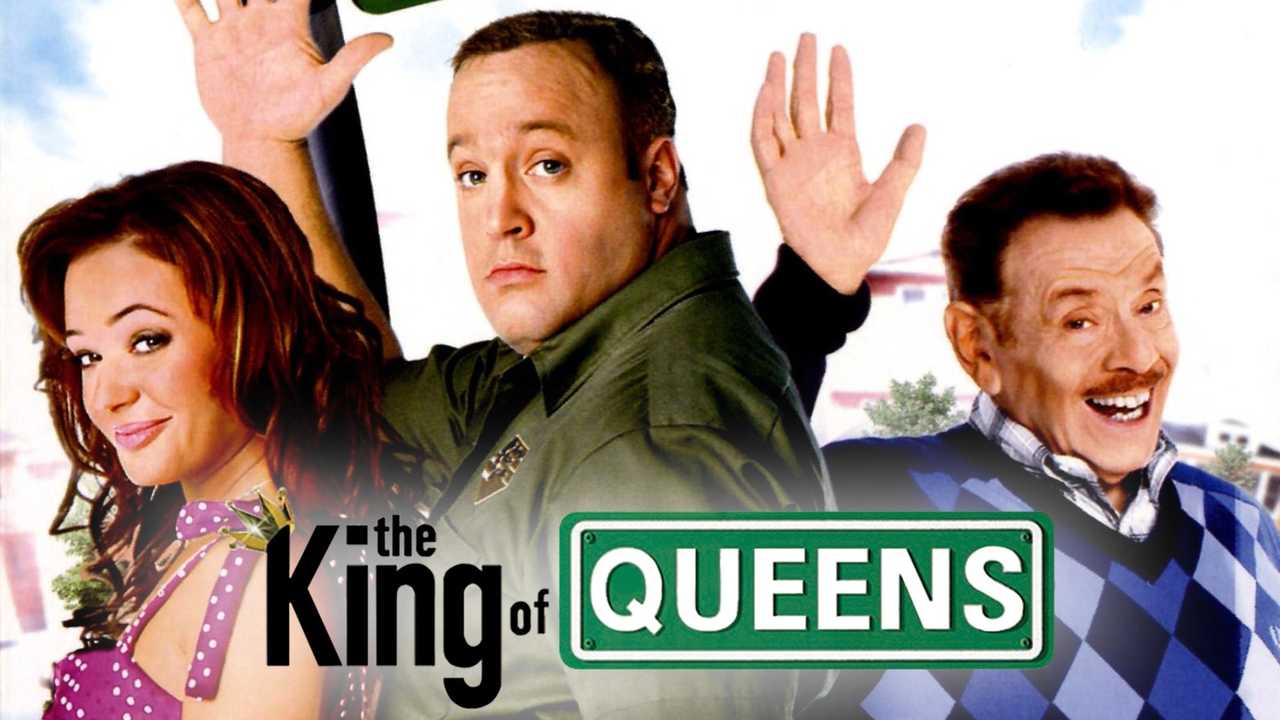 The series revolves around a married couple, Kevin James as your typical middle-class man, and his wife, Leah Remini who has a taste for better things in life residing in Rego Park, Queens, New York. 
 The couple tries to make their life work with Carrie's father, Jerry Stiller, moving in with them. The trio has comedic encounters and problems. They try to get back at each other and pull each other's legs. But at the end of the day they love each other.
Stream It or Skip It?

 
It is a light-hearted show that you can binge and not get bored, a perfect cocktail of comedy and drama with the perfect cast that did the show justice. The casts of the show make it relatable and their problems are centered around what most married people suffer through.
It will keep you thinking pointing fingers at your partner and will enjoy a good laugh. Every episode of the series is a story on its own and has no connections or continuation with the previous episode. You don't have to know the story from season one to know what is happening.
You can just choose a random episode and have a good laugh. This might be a plus point for some or might lack plot of a sudden because of the disappearance of characters that you might have liked. Nevertheless, there are endless possibilities.
It stars many big names in comedy who were just starting to take their place in the industry through this series.  Ben Stiller, Kevin James, and Victor Williams, for instance. It is undeniably a good light-hearted comedy series, although, for the canceling culture of today, It might be problematic.
The show immediately rose to the #4 spot on Netflix, reminding us again why it ran for 9 seasons. It is definitely a thumbs up from us!
Where to Stream It?
The Kings of Queens is available on many online streaming platforms including, Netflix (monthly subscription of $9.99), Vudu, Google Play, YouTube, Pluto, Tubi, iTunes, peacock, and Amazon Prime Video. Where you can rent it or buy it. 
Cast
Kevin James as Doug Heffernan, Leah Remini as Carrie Heffernan, Jerry Stiller as Arthur Spooner, Victor Williams as Deacon Palmer.
Larry Romano as Richie Iannucci, Gary Valentine as Danny Heffernan, Nicole Sullivan as Holly Shumpert, Patton Oswalt as Spence Olchin. Lisa Rieffel as Sara Spooner, Ben Stiller as Jerry, Merrin Dungey as Kelly Palmer.