ITV has made official some more details regarding The Larkins, and we have a first look at this show. The Larkins is an adaptation of The Darling Buds of May and is a novel written by H.E. Bates.
Release Date of The Larkins
We have got our release date as well, and the viewers will be happy to know it. We won't have to wait long to see this comedy-drama series. The Larkins will premiere on October 10, 2021, which is a Sunday! It will come at 8 p.m. Viewers' will be able to watch a new episode every Sunday.
The Cast of The Larkins
Let's have a look at who all will star in this remake of The Darking Buds of May.
Joanna Scanlan and Bradley Walsh will be seen playing the role of Ma Larkin and Pop, respectively. The Larkins will consist of six parts and will be a comedy series. Apart from Scanlan and Walsh, we'll also be seeing Tok Stephen and Sabrina Bartlett, who'll be playing Cedric Charlton and Mariette Larkin. Peter Davison (as the Vicar).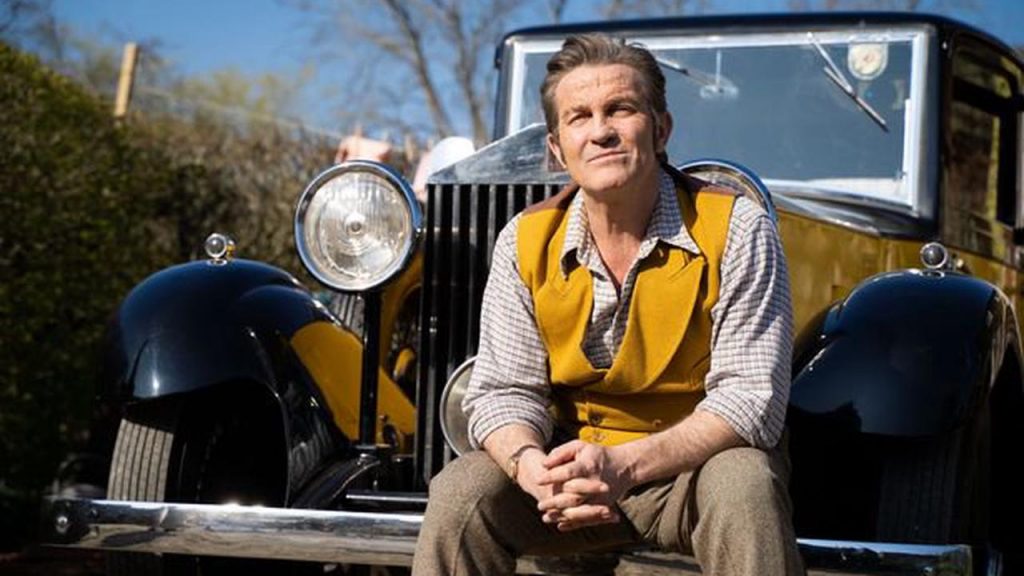 Amelia Bullmore (as Miss Edith Pilchester), Kriss Dosanjh (as Brigadier), Seeta Indrani (as Miss Chand), Stephen Hagan (as Tom Fisher), Robert Bathurst (as Johnny Delamere), Francesca Waterworth (as Libby Fothergill), Tony Gardner (as Alec Norman), Selina Griffiths (as Norma Norman) and Barney Walsh (as PC Harness).
The role of members of the Larkin family will be played by Liam Middleton (as Montgomery Larkin), Lydia Page (as Primrose Larkin), Davina Coleman (as Zinnia Larkin), Lola Shepelev (as Victoria Larkin), and Rosie Coleman (as Petunia Larkin).
Sabrina is well known for her role in Bridgerton. She'll be following Catherine Zeta-Jones' footsteps as Jones was the one who played the role of Mariette Larkin in the original drama.  Simon Nye, who is a well-known screenwriter, will be writing the adaptation of this book. It was earlier brought to TV by ITV 30 years ago as The Darling Buds of May.
About The Larkins
News about the making of this show came at the beginning of the year. A teaser for the show has come. It tells us that the show will be set in the late 1950s. The Larkins is about the story of this working family that is led by wheeler-dealers- Pop Larkin and Ma (his wife). They have six children, and one of them is Mariette (the pretty one). This family is loyal to each other and society.
Andy De Emmony directs the show, and Serena Cullen has produced it. One of the episodes is written by Abigail Wilson.
Where Can You Watch The Larkins?
The series will be available to watch on ITV at 8 p.m. every Sunday. It can also be streamed online on ITV Hub. It is still unknown whether the series will consist of just one season or if there are more to come. Let's wait and see how this will turn up for the makers of the show.
For more updates on upcoming shows and movies, stay tuned to our website.