The Lost Symbol is an American television action series. It is based on the novel The Lost Symbol, written by Dan Brown. Dan Dworkin and Jay Beattie are the developers, and Norman Denver, O'Shea Read, Todd Aronauer are the producers.
The show portrays a teenage Robert Langdon trying to rescue his instructor Peter Solomon from a deadly villain known only as Mal'akh by discovering a power guarded by the Freemasons, of which Peter is a member. After releasing its episode 7 last month, it received a positive response. If you're curious about its episode 8, then you're in the right place. We've covered everything you need to know about the upcoming episode, as well as a recap of its previous episode.
Expected Release Date and Where to Watch
On September 16, 2021, Peacock broadcast the very 1st season, which consisted of 10 episodes. The upcoming episode of 'The Lost Symbol' will air on the Peacock on November 4, 2021. New episodes will be released every Thursday. Episode 8 of 'The Lost Symbol' will be accessible online on Peacock. The show might not be available on other platforms till any further news. On October 11, 2021, the series aired on Showcase in Canada.
Expected Storyline of Episode 8
After Mal'akh's rescue from the Leviathan Group in chapter 8, entitled 'Cascade,' the Solomons would most likely be concerned for their protection. Some of them may begin to accept what Mal'akh has already informed them: Zachary has long since vanished. Peter told Zachary the very last time he visited him in the Turkish prison that Isabel, his wife, and Zachary's mother, had acquired serious depression and asked him to return home for her and his sister.
As a result, Mal'akh may attempt to meet Isabel to cut the rest of Zachary's strong connection. Langdon and Katherine may notice this and attempt to persuade Isabel to go to safety. The Leviathan Group will most likely be the target of Mal'akh's fury. He would go after specific individuals of the secret organization, letting them know that, despite their money, prestige, and position, they are still not secure by someone like them. This may drive Peter to approach other people and offer assistance.
Recap of Episode 7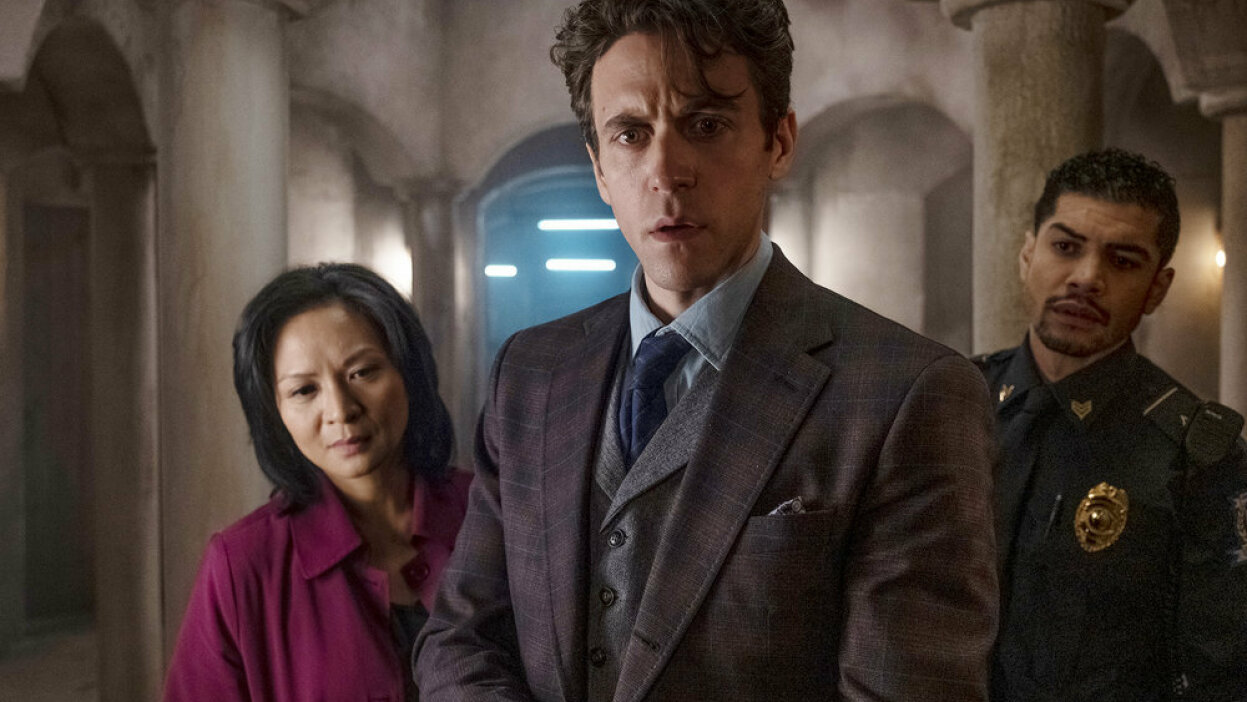 In episode 7, the viewers were given details about how Zachary became Mal'akh and also how Katherine and Langdon's relationship was affected. Zachary encounters a tall and powerful guy in the Turkish jail who inculcates Zachary into his ideology by doing what appears to be supernatural. As Zachary discloses his dad's identity, another guy orders him to restore the power that has been taken from this place.
After seeing Zachary and understanding what imprisonment has caused him, Katherine begs her dad to corrupt the officials to rescue her brother. Peter refuses to compromise his ideals. He accidentally starts the breakdown of his wedding in so doing. It's too late when Peter eventually meets his child. He begs Zachary's forgiveness and instructs him to go home to his mom and sister.
Zachary's teacher informs him that they'll be able to evade imprisonment that same day. Zachary isolates himself in a home in the middle of nowhere as his family learns about his demise. He has cosmetic surgery, gains muscular bulk and tattoos everywhere around his body. Katherine eventually separates from Robert in the United States. Back in the current day, Mal'akh manages to elude the Leviathans and murders Sato.