The Neighborhood is one of the most anticipated series of the time because of the many factors it contains, be it the drama and other elements. Now, as we have come across almost three seasons, the fourth season is running with quite a good pace as all the fans are giving it the same amount of love that it received earlier. We are already two episodes ahead, not literally, but for all those fans who stay up to date.
So we have got the news that the third episode will be hitting the screens on October 4, so we thought why not enlighten you with some information on that one.
The Neighbourhood Season 4 Episode 2 Rewind!
The last episode, which is the second one, is titled "Welcome to the Intervention." It follows the story of a "Crackhead Victor," who is an addict, and Calvin has been aware of him for quite a long time. On the other hand, Victor was in some war, but now, as he has returned, he seems to be defeated and lost due to all the tragedies he faced there. And to get over this unexplained solace, he found drugs to be his only channel of escape.
While Dave also narrates his experience as a war veteran only to connect with him, and on the other hand, Calvin shows him a picture where he and Victor are posing for some prom party. He also provides him a platform of escape by offering him some job, to which he disagrees at first and eventually nods his head for it.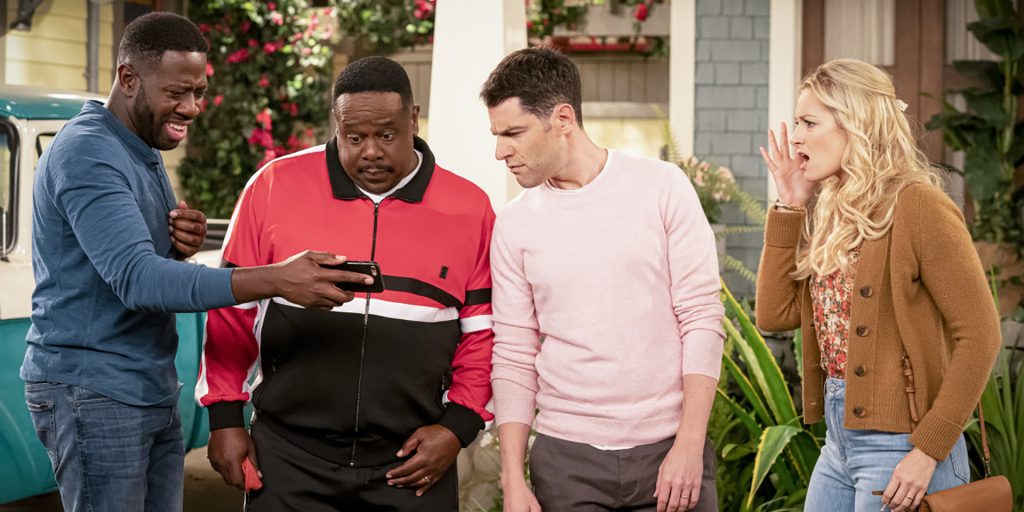 As the story moves forward, we find Calvin's son Martin trying to woo Keisha, who is his crush. He tries his very best to impress him, but this doesn't turn out to him in the way he expected, so he leaves the path. And he finds out that he is losing himself in this process.
The Neighborhood Season 4 Episode 3 Expectations!
Moving on to the third episode is named "' Welcome To The Sister From Another Mister,"' follows the track where Gemma will be inviting Alexis to take up a teaching job at her school. However, Tina will not be that happy with the new teacher's job and her willingness. Calvin will try to be seen trying his best to preserve the baseball field community, which he likes a lot. It is the very same place where he gave lessons to Malcolm.
The Cast of the Show!
Now, as we have already discussed the Show, lest moving on to the cast who are giving us many reasons to come back to the show's upcoming plot. And those are Cedric the Entertainer(Calvin Butler), Max Greenfield (Dave Johnson), Beth Behrs (Gemma Johnson), Tichina Arnold (Tina Butler), Sheaun McKinney (Malcolm Butler).
Marcel Spears (Marty Butler), Hank Greenspan (Grover Johnson), Nicole Sullivan, Alexis(Guest Star), Danny Woodburn Mayor Clyborn Guest Star, Jaiden McLeod (Guest Star), Jahdai Picket Butch (Guest Star), and David Proffitt as a Police Officer.
So, let's hope that this plot raises your expectations in the same way as the previous ones did! This will surely let you come back to us to know more about the details of the upcoming episodes.