The Neighborhood is an American sitcom series that was created by Jim Reynolds; and the show aired for the first time on October 1, 2021; and after that, there has been no looking back for the show and cast of the show. The series beautifully portrays a white Midwestern family as they are struggling to adjust to a black neighborhood where they have just moved.
The show has a very hardworking cast who knows how to act, and the show does not have plotholes as well. The theme of the show is catchy as well, and one can rewatch the show without getting bored.
Release Date
The 8th episode of The Neighborhood will be released on November 29, 2021, at 8 P.M. Central.
What Happened in the Previous Episode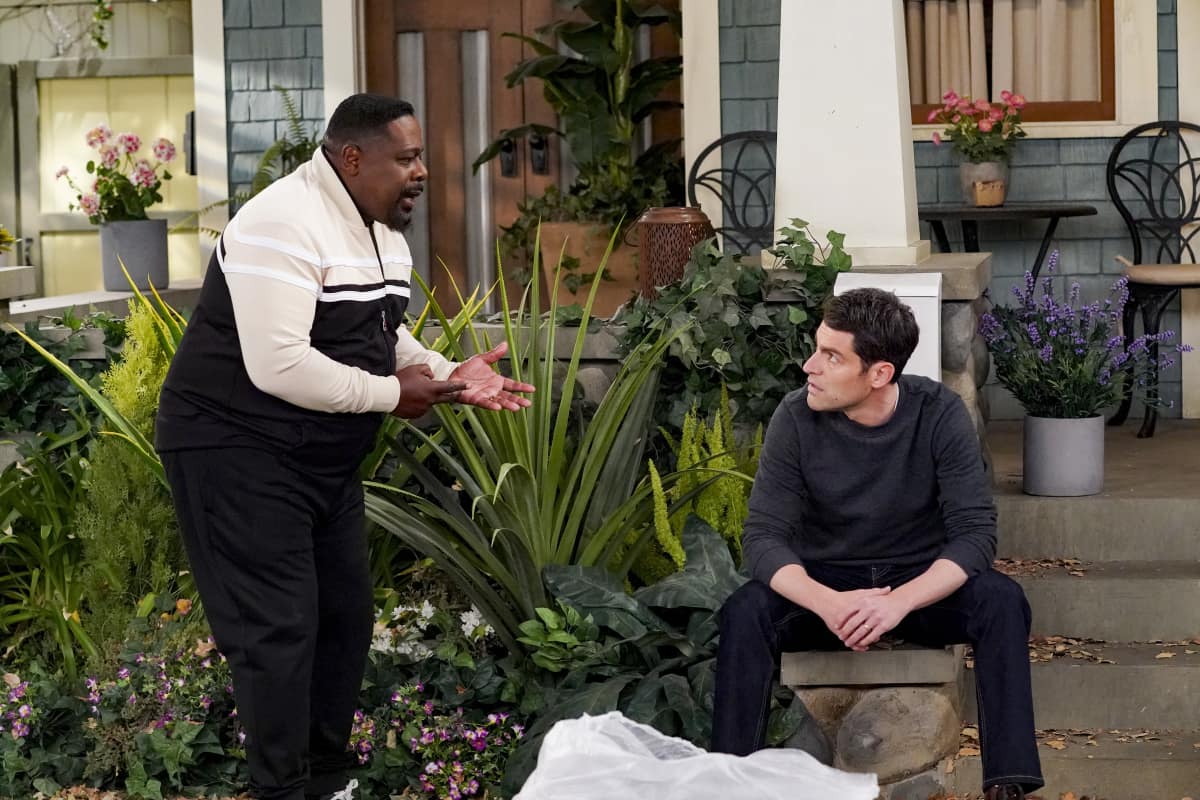 The 7th episode of The Neighborhood commenced with the Johnson and Butler families at a restaurant waiting at a restaurant for dinner. In the meantime, Calvin and Dave were talking when Calvin pointed at Jerome Bettis, an NFL player, who is sitting several tables away from them.
Calvin could not believe that it was Jerome Bettis but eventually realized that it was the renowned NFL player. As Calvin went up to Jerome Bettis to greet him as if he were an old friend of him, we learned that both of them knew each other because they used to be in the same school and used to be good friends; Jerome was also a great friend to Tina. Tina enters the scene, and both of them greet each other.
After Dave performed his antics while being drunk, they decided to invite Jerome to their place for dinner. In the intervening time, Marty and Malcolm were preparing for a poker night, and they have invited some of their friends for poker; Grover tried to take part in poker as well, but Malcolm and Marty refused his participation.
Marty has prepared a mathematical algorithm, which he claims that with the help of this algorithm, he can win any number of matches at poker, and he seems to be very confident and has faith in his mathematical calculations as well. Sadly his confidence depletes when he bets everything on the game and loses it all.
The scene returns to the restaurant where Calvin, Dave, Tina, and Gemma are having dinner with Jerome. Marty and Malcolm joined them after a while, and Calvin started to talk about his school days, where he was known as "The Truck," and Jerome was known as "The Bus."
One thing would lead another, and Jerome reflected about the time when he had a fling with Tina; this information was out of the blue for Calvin because he did not know about it, and Tina never mentioned this to Calvin as well. And, the reason he was clueless about this topic was that he had a rule "Do not ask, leave the past in the past."
After they had dinner with Jerome and bidden him farewell, Calvin confronted Tina regarding her fling in the past. Tina told her the reason Calvin was clueless, because of his rule that she never talked about it. Meanwhile, we saw Gemma talking to Dave about how he lied to her earlier regarding the number of girls he dated before her, and Dave accepted his mistake and told her how she worked up after that.
Later, Gemma talked to Calvin about his row with Tina. Calvin eventually realizes his mistake and apologizes to Tina, and both of them confess how much both of them still love each other and want to be with each other.
Expected Plot for the Upcoming Episode
The title for the 8th episode will be "Welcome to the Family Business." In the upcoming episode, we can expect to see that Tina will be struggling to keep up with her family business, and it can be because of her rapidly growing baking business, which is stopping her from providing adequate attention to her job at Calvin's auto shop.
If things do not change, then Calvin might be forced to fire his own wife. We can also expect to see that Malcolm will not want to break up with his girlfriend because he realizes it is important for him to have her son to flourish the youth baseball team.
Where to Watch
The fans of the show can watch the show on their television with a basic cable connection by tuning on to the CBS network on the day of release at 8 P.M. Central. However, if you do not get time to watch the show on the day of release, then you can watch it on Paramount+ with an active membership; the newest episodes are available after a few hours and sometimes immediately after the episode has been aired.
It can also be live-streamed on platforms such as Fubo Tv, DirecTV, Sling TV, or YouTube TV. Also, the new episode can be bought or rented on Amazon Prime Video.