There has perhaps never been a series as impactful on pop culture as Star Trek. So Seth MacFarlane, an avid fan of the series since he was a kid, decided to create and star in an hour-long satirical live-action spoof of "Star Trek: The New Generation" as a tribute. The Orville deemed the " New Star Trek" essentially tried to fill the void that Trek fans felt when their beloved show ended. To couple science, fiction with drama, action, mystery, and comedy is a skill in itself, and the showrunner Seth and Directors Brandon Baga and John Cassar seem to be very talented at that.
Set 400 years in the future, everything has changed. The Earth is now part of an expansive avant-garde civilization called the Planetary Union that is mostly peaceful. But our protagonist Ed Mercer's life turns discordant when he finds his wife cheating on him. After having gone through a divorce, he's struggling through immense heartbreak. Hopes are renewed when he lands his dream job as the U. S. S Orville captain, one among the 3000 ships. He's looking for a chance to prove himself, and this opportunity fits perfectly.
Once again, his luck runs out as he finds that his ex-wife Kelly Grayson has been appointed as First Officer. Ed, however, manages to build a strong and kind of weird crew consisting of humans and aliens alike. He confronts the perils and marvels that space travel offers with his best friend Gordon Malloy, the best helmsman available; BORTUS, an alien from a species called ISAAC that believe humans are lowly beings; John Lamar, a humorous navigator, Dr. Claire Finn, one of the most skilled physicians; Alara Kitan, whose prominent physical prowess knows no bounds and Yaphet, an experienced engineer of the Gelatin species.
The show has been nominated for many awards like the Primetime Emmy Awards (2019), Saturn Awards (2018 and 2019), International Film Music Critic Awards (2018 and 2020), where it won numerous times.
Expected Cast and Characters
The show will star Seth MacFarlane as Captain Ed Mercer, Adrianne Paldecki as Commander Kelly Grayson, Peter Macon Jerald as Lieutenant Commander Bortus, J. Lee as Lieutenant Commander John Lamar, Scott Grimes as Commander Gordon Malloy, Mark Johnson as Isaac, Jessica Szohr as Lieutenant Talla Keyali. In addition, a recurring member will be joining the main cast as Charly Burke, played by Anne Winters. Actress Eliza Taylor might also make an appearance, but nothing has been confirmed yet.
Expected Storyline
Not much is known about the upcoming season's plot, but the creator has informed us that there will be a surprising turn of events and dramatic storytelling. Fans will notice that the new episodes will maintain the quality that the old seasons' highest-rated episodes "Identity," "Pt. 1," and "Pt. 2" have developed. Character narratives will not be dropped, and we will see them continue to grow and change. But, rest assured, it will be nothing like we've ever expected.
Rumoured Release Date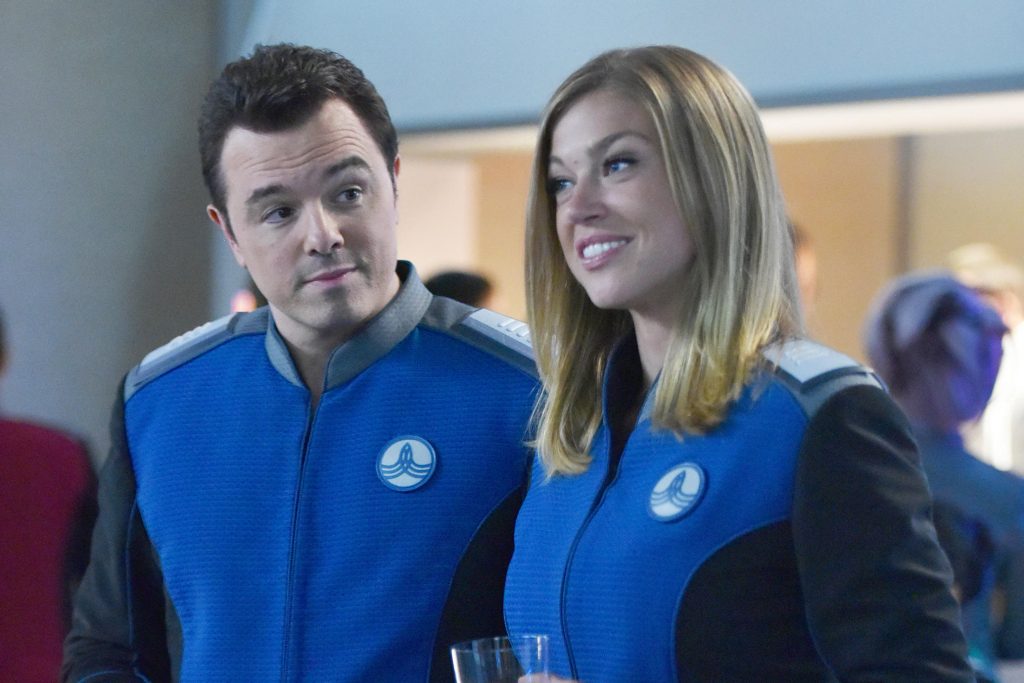 A release date is yet to be determined, although it is assumed to be known to the public by September 2021. Like most movies and tv shows, the production of the Orville also came to a halting stop because of the global pandemic. The show was supposed to air by late 2020, but production was delayed to 1st December 2020 and filming to 4th December for the safety of the cast and crew. The show was shut down again on 18th January 2021 because of a resurgence of cases in Los Angeles.
As the show moved from Fox to Hulu, 11 episodes with 12-15 minutes of more than usual air time have been promised. Unfortunately, a trailer or teaser hasn't come out. The crew hopes that The Orville Season 3 will air by December 2021.