The Real Housewives of Beverly Hills has marked its eleventh season into the reality television series genre. The first episode of the new season aired on May 19, 2021. The show has Andrew Hoegl, Barrie Bernstein, Lisa Shannon, Pam Healy, and Andy Cohen as its executive producers, highlighting the lives of Kyle Richards, Lisa Rinna, Erika Girardi, Dorit Kemsley, Garcelle Beauvais, Sutton Stracke, and Crystal Kung Minkoff.
Recapitulating Episode 18
In the 18th episode, which aired on September 22, 2021, we saw that the situation had become a bit tense. To lighten up the situation, Kathy invited these gorgeous women for a short vacation in San Diego. Before the ladies can relax and take their minds off things, Dorit takes up this opportunity to talk about the issues revolving around Erika and Sutton. Erikaexpressed that she was least interested in mingling with Sutton again because he used derogatory terms to describe Erika, including the use of words like 'liar.'
Upon understanding that Erika would not loosen up, Sutton walked her own way to mind her own business, which sounds like a more suitable option. Erika, on the other hand, after coming to terms with Sutton's bad-mouthing, lost her temper at Sutton. Dorit was keen on learning the true facts, and Garcelle, on the other hand, was sympathizing with Sutton as she was being treated as an outcast by the other ladies.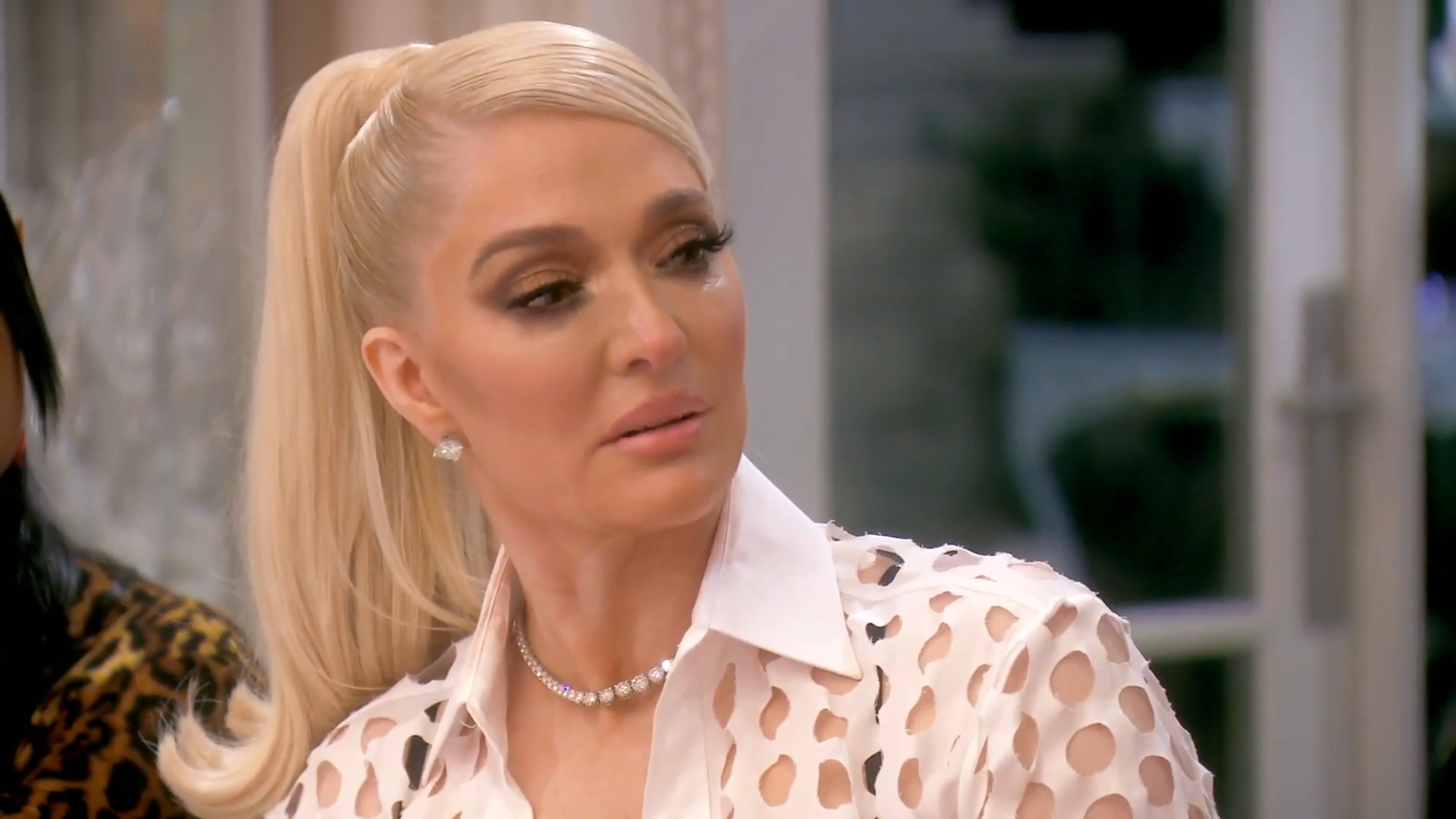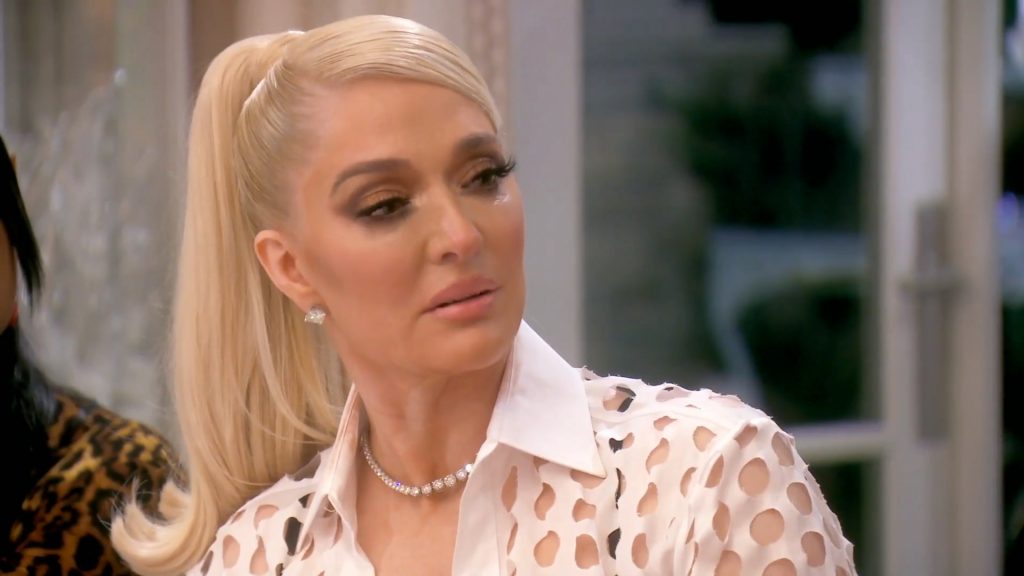 Dorit, who claims to be an outsider, decided to stop interfering. But she was offended when Garcelle pointed out her insecurities and told her that some of them are also related to their group.
Garcelle, being the only black woman in the group, has faced difficulty intermingling. She also suffered a breakdown, but that admittedly has brought her closer to the group. The episode ended with Erika being concerned about Tom as there is a possibility of him being transferred to a care unit for people with dementia.
Plot Expected of 19th Episode.
The 19th episode is all set to make its way on September 29, 2021, and problems related to Erika keep piling on. In the coming week, she has to look into managing her life as Tom will be moving for his treatment. The accusations regarding Tom will drag Erika's name, making things more difficult for her.
This is looking positive for Garcelle now, as she is finally feeling like a part of the group. Sutton and Erika's relation will remain tainted, and we might see some more arguments between the two.
Conclusion
With its intensified drama, The Real Housewives of Beverly Hills has always remained a 'talk-of-the-town show. The show has received both positive and negative responses. Some feel that the show is drifted away from reality hence should not be aired further, but the majority feel that the show lends a better insight into the lives of these rich and fabulous ladies, after all, families irrespective of one's social and monetary standing has drama involved, and we are here for it.