Erika is the major focus of attention these days due to her suspicious attitude; we can say or her behavior towards Tom after she filed a divorce against him. The story seems to be moving at a very good place where every question seems to be grilling the host well enough. We hope that this grilling might reveal the real characters of all the housewives of Beverly Hills.
What Happened In The Last Episode of Big The Real Housewives Of Beverly Hills Season 11 Reunion?
The last episode of this season majorly focused on Erika and Tom's relationship. There were many speculations held out against Erika as she was accused of getting a divorce from Tom only after he was diagnosed with Parkinson's. She tries her best to tell everyone that there is nothing as it seems to be. Everyone believes that she has been with Tom just for monetary benefits.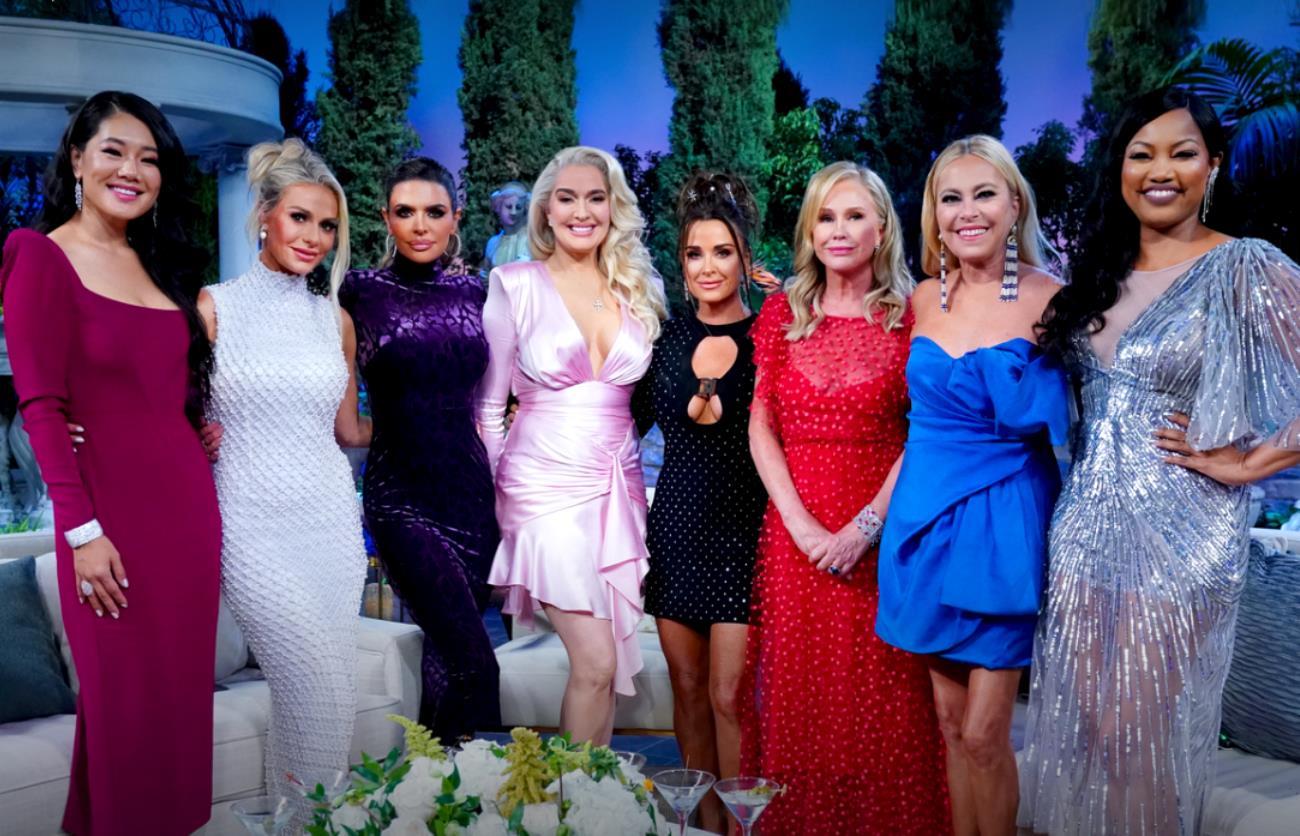 Sutton even imposed a question about the $30 million transfer from Tom's law firm into her LLC and to which she never gave any response. The situation seemed to be quite confusing as the in one of the last trips to Tahoe, she had been continuously praising her relationship with Tom and she would also defend him whenever any situation would arise and go against him.
But the present situation did not seem to be what it was earlier. Besides that, we also got to see a little confusion arising when Black and Brown Company people were given the title of employees, it kind of raised racism alert but this was settled later when Kathy appreciated Garcelle for being interested in diversity of cultures.
What Will Happen In The Upcoming Track?
In this upcoming part, we might get answers to various questions that were left unanswered in the previous one. If Andy and the audience agrees upon the Q&A session, we might get to watch more secrets being spilled out. However, we are quite aware that the last episode was all about Erika, and this one might also be a in-depth study of her relationship. Here we will get to know the reason behind Tom's transfer to the senior wing.
Although she is good at tackling such situations and questions, the situation might have some unusual turn if the audience and team press are a little harder. And in the same manner, all the other housewives will be called on the hot seat to get into the rounds of questioning.
Streaming Details Of The Real Housewives Of Beverly Hills Season 11 Reunion Part 3!
If you are planning to watch the upcoming episode, you must be well aware that it is a Bravo Original, which makes it likely to be available in the same platform and on its official website. But other than this, you can also catch up the latest episode on Hulu+Live TV, DirecTV, Sling TV, YouTube TV, and Fubo TV.
When Will, The Latest Episode, Be Available to Watch?
The show will come to an end on November 3, 2021 as it will complete its 24 episode long season, which has been delivering us an enthralling storyline. So without wasting any time, we would like to tell you that the latest episode will be airing on October 27, 2021 and this date is just around the corner. So, we believe that you must have done whatever is required to get access to this episode.
We believe that the plot will turn out to be as we have made our speculations because that will bring forth the real reasons behind all the drama.