The Rookie's Episode 5 of Season 4 is going to be released soon. It will be about Halloween and the spookiness that follows. According to the official synopsis released for this episode, we will see the team facing a new drug which is most probably the reason behind all that spookiness. Lucy is facing her hallucinations and Nolan along with his team are dealing with this new designer drug issue. Lucy thinks that her house is haunted and now she is frightened of her own home.
The series is created by Alexi Hawley. It comes on ABC and is about Jolan Nolan who is an officer in his forties and comes to LAPD as a rookie. The show is inspired by LAPD Officer William Norcross's real life. He joined the LAPD in 2015 and was in his mid-40s at that time. Season 4 was released on ABC in September 2021.
Release Date of The Rookie Episode 5 Season 4
The fifth episode of the show's Season 4 titled A.C.H will come on October 31, 2021, on ABC. The entire focus of this episode will be on a designer drug that has come to the streets of the city.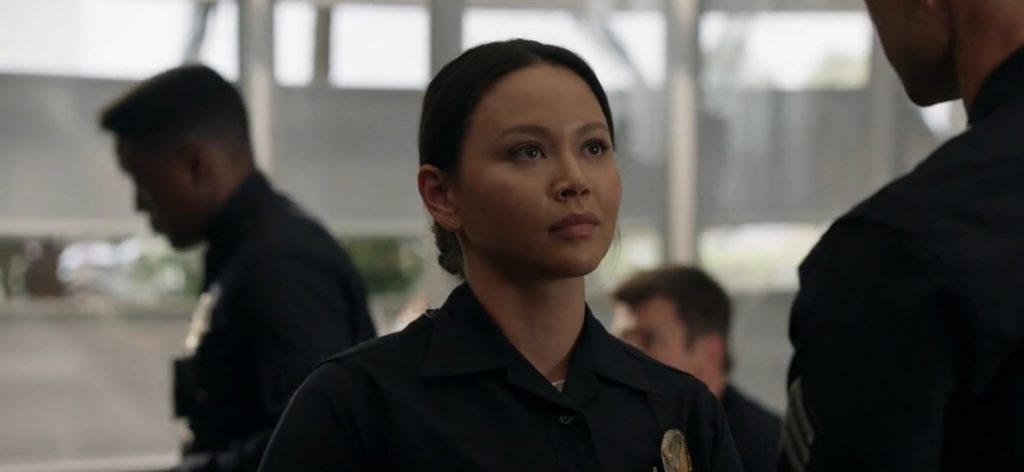 Recap of Episode 5 of Season 4 of The Rookie
Officer Nolan and Chen were seen working together on the case of a missing person. This missing person had some international ties. Both Nolan and Cheg do some digging before the arrival of the FBI. They provide the FBI with all the information they had found out till now. Because of their contribution, now they become part of the FBI's investigation. Katerina Antonov is the woman who is at the center of their investigation and she is also being searched for by the Russians. Later it becomes known that this woman is on the run.
Katerina is out for revenge for her brother who got killed because of a drone strike. However, her interests are not in line with that of the Russians and that's why she is being hunted down by them. In the final moments of the episode, Nolan is seen confronting Katerina. Nolan finds the thumb drive that has the names of the individuals who were a part of the drone strike. Katerina wants that drive and to procure that she kidnaps Nolan's girlfriend. Nolan is able to save his girlfriend in time before the FBI arrests Katerina. The serial killer is tracked down in a deserted building but he gets away before Harper could get him.
Expected Plot of The Rookie Season 4 Episode 5
The episode will take place at the time of Halloween. As per the official synopsis, Nolan and his team will have such an experience which they'll not forget easily. The reason behind that will be a designer drug. Amid this whole situation, Lucy gets hallucinations and wonders if her apartment building is haunted. This episode is perfect for the Halloween season and we will see some weird storylines. With such a plot in play, we might also get to see some horror and comedy scenes.
Where can you watch Episode 5 of The Rookie Season 4?
The Rookie Season 4 Episode 5 will come on ABC at 10:00 p.m. ET on October 31, 2021. The episode can also be viewed on the official website of ABC and Hulu. It can also be enjoyed through VOD services provided on Amazon Prime Video, iTunes, VUDU, Google Play Movies, and Microsoft Store.