If we're talking about a legendary place, it would be Mount Everest. That's the summit people have been craving to climb; some could achieve their dreams while some just lived the journey. Some have felt what it is like to be there, while some gave up their lives trying to get there.
The Series
This manga series on Netflix tells us about the legends George Mallory and Andrew Irvine, who climbed the peak initially. They were just attempting to get there, and who would have guessed that it was one hell of an attempt that actually helped them get there. A Reporter gets to know about the camera that was carried back then, which might have the slightest chances of capturing the journey of these men.
This would reveal whether they actually reached the summit or not, and it would tell us about the journey that they undertook. Because things like these need evidence, which helps the people who aim to do this. We draw our motivation from others who have done it before, and it's also an excellent chance to learn from their mistakes and come up with one's own innovative way of making the difficult paths seem easy.
What do We Know About the Series?
The series derives its inspiration from history. In 1990 a Japanese writer wrote about HabuJoji. Habu was a very ardent and clear-headed Mountaineer, but he mysteriously vanished after a tragedy, and then Fukamachi, a journalist, gets hold of his story.
Bringing the Novel Alive in Series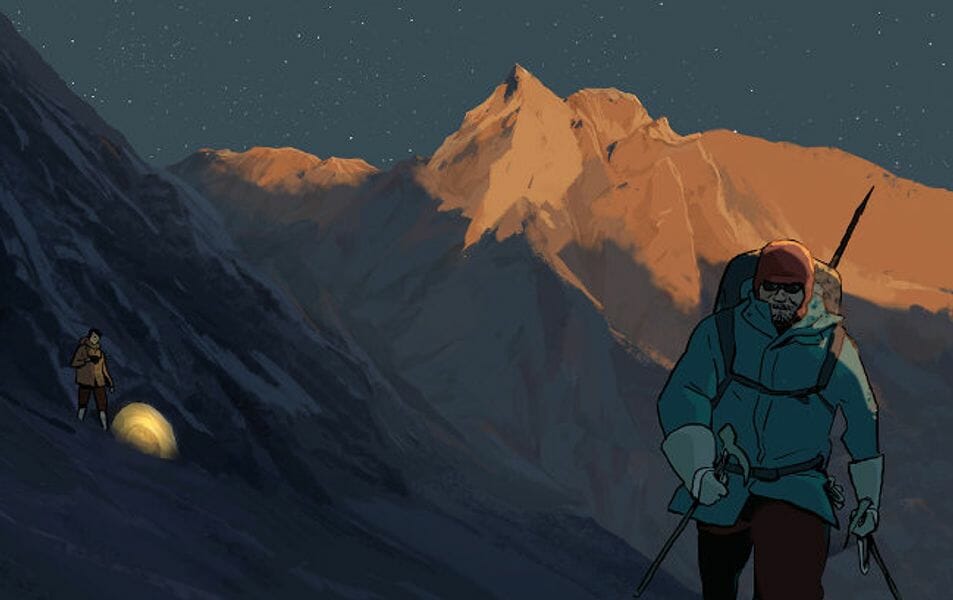 In the series, the graphic work is commendable that helps to inspire the audience. And it would not only surprise the people as a manga series, but in real life too, it would hold the same significance. The missing camera is what has caught the attention so far.
It's often the effort that goes unnoticed. And we only remember a few famous ones, but there are many struggling and trying to take up these impossible tasks. This story will truly be an eye-opening visual treat. And we hope that it will pass on the message of courage and bravery.
Stream it or Skip it?
This is you for those of you who enjoy the adventurous part of everything. This is definitely for you for those of you who indulge in taking risks. But we might need a mixture of several qualities here because we're aren't talking about something so easy. But this manga series is definitely worth watching.
We hope that it will help you realize the struggle and will help you appreciate the adversities. We'd be counting on your precious reviews and ratings that will help others to know more about the series. Though in animation form, it won't be strictly restricted to the adults, it would also inspire the youngsters and the kids.