The wheel of Time is a and stunning American fantasy television series. It is produced by Amazon studio and Sony Television. The show is based on the epic novel written by Robert Jordan. The show consists of eight-episode for season one, of which five episodes have already been released. The sixth episode of the Flame Of Tar Valon series will be released next week on December 10, 2021.
A new episode of the show is released every Friday, which is about fifty or sixty minutes long duration. According to the sources, season 2 of the show is also in the production work.
Episode 6 Spoiler
Moiraine may face the consequences of her choices. Mat must tackle the evil within himself. Egwene is up against the world's most powerful woman. All of the trailers we've seen so far indicate that this series will be plenty of adventure, mystery, and even a little bit of power.
Furthermore, the most interesting aspect is watching a world where only women can use magic and are the lone guards of the planet against all evils. As they flee from their Whiteclock imprisonment, we might assume they will finally arrive in Torvalon and meet with their team in the town.
The Wheel of Time Movie Casts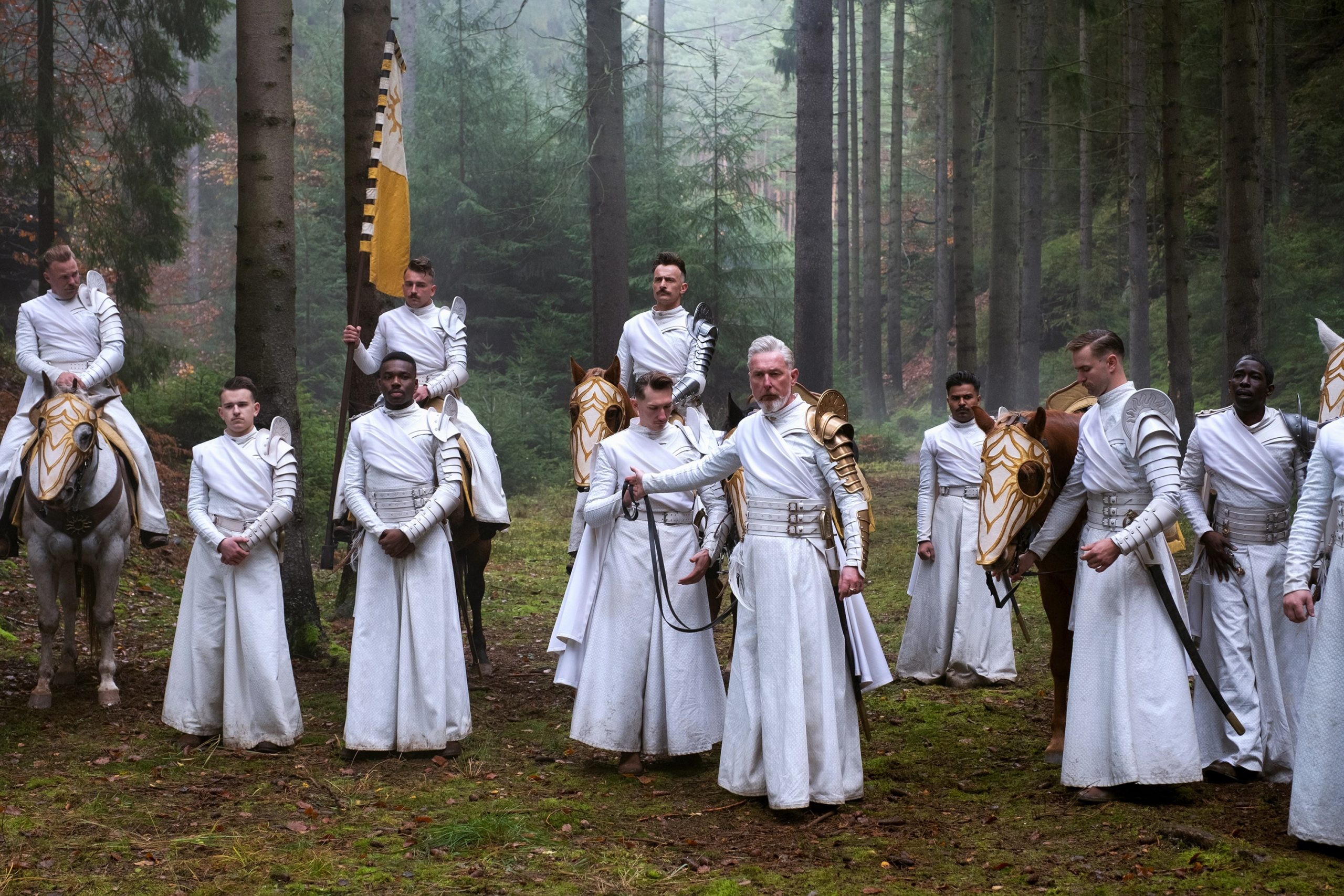 This cast is unlike any other in terms of both skill and background. Rosamund Pike, widely recognized for her shocking portrayal in Gone Girl, leads the group. Marcus Rutherford, Joshua Stardowski, Zo Robins, Alvaro Morte, Daniel Henney, and even Madeleine Madden, best known for his involvement in the Netflix blockbuster series Money Heist, are among the other stars (Casa De Papel).
These fantastic actors are from countries such as the USA, Germany, Great Britain, New Zealand, and Holland. Also worth noting is Barney Harris, who played Mat Cauthon in season one but will turn over the role to The Witcher artist Dónal Finn in season two.
Episode 5 Recap
Rand and Mat navigate their way into the center and find a room to rent at a motel. Mat's condition is deteriorating every day, and Rand wishes to protect him. The behavior is frightening, especially because he may be able to manifest. But he is also wondering whether the evil from Shadar Logoth escaped with him and is now controlling him either may serve.
He travels to a nearby library to conduct some investigation and meets a librarian who identifies Nynaeve and takes her from them in the motel. In this piece, she declares that she will do anything she can to improve Mat's mental health.
Will there be a Season 2 of this Show?
Season 2 of The Wheel of Time has launched! In fact, it's been happening around for quite some time. Before the first season even had a trailer, the series was unofficially renewed for season two in May 2021. Furthermore, Season 2 production is already underway, having just started in July 2020 – again before the first season had a trailer.
To recap, Amazon firmly believes in the series and, along with the forthcoming contemporary epic fantasy Lord of the Rings series, is certainly engaging extensively in some popular IP to continue expanding its online platform.
Where can You Watch Episode 6?
You can only watch this show on Amazon prime video with the subscription. If you haven't had an Amazon Prime subscription in the last year, Amazon provides a 30-day free trial. You can see their guideline for activating your trial, which will allow you a month to binge-watch anything on Prime Video.
But, if you're intentionally signing up for the trial to watch The Wheel of Time for free, you'll like to be careful when you join up, or you'll be left waiting before the finale's scheduled release.