This is an amazing Japanese novel series by Rui Tsukiyo. It initially began in the year 2018 but then adapting it for anime series was done this year itself.
What is the Series About?
The show's main character is an old man, but this old man was a great assassin of his own time. The greatest in the world. But as he grew old, it was made known to him that he would have to retire soon. But then, once he was traveling in a plane, and the plane was vandalized, and then he couldn't do anything. Being a great assassin, he couldn't do a thing on that plane to save the people.
What Happens When He Expires?
When he expired, he was woken up from his death sleep by a goddess. She wanted to send this man to a world of magic and swords because he had just the right skill that would help her save that world. That world was under the clutches of Hero, and it had to be saved.
And then this old man accepts this offer and wakes up to help. He is now known as Lugh TuathaDé. And this time, he promises himself that he has to be fruitful and helpful to others and not just remain as a tool.
Episode 9 Release Date
This episode is titled "Compensation of Assassination." This episode is all set to be released on December 1, 2021. This release date is for Japan and the others as well. This episode will be available with English subtitles for those of you who wish to watch the show, but language is the problem. So here's a little relief for you.
Changes After the 8th Episode
But then we do have some good news for you, since the last episode we have some changes too. The eighth episode, which was released on 24th surprised the audience as the show was dubbed in English! The subtitles of the show are available in other languages as well.
What Happened in the Show Previously?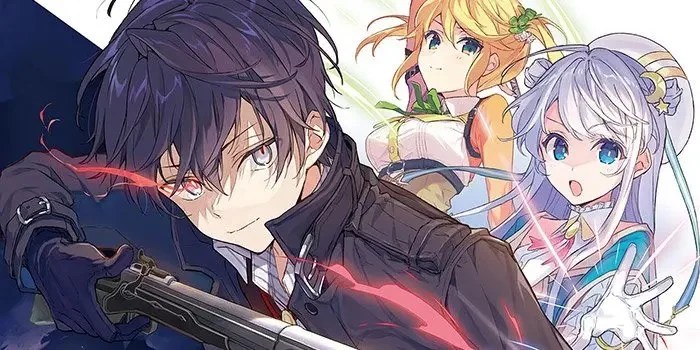 In the recent episodes, we saw Lugh us having a very serious discussion with his father about his future. The interesting part here is that Lugh's father is unaware of the news that his son is already an assassin. He had to become an assassin because he was woken up from his death sleep for this purpose, and hence, in this life, too, he has to work accordingly. That was his promise to the assassin.
What can We Expect from this Episode?
The previous episodes have left the fans confused as to what they can expect from the upcoming episodes. With Torte's hands on the various weapons. Maha is narrating her past stories to get back the shop that belonged to her father. And Dia seems to have things falling back in place as the main character apologizes to Dia. Apart from that, we can say that this episode too will be very interesting and we're looking forward to it.