One thing I always believe is that we should embrace our flaws and never give up on anything. If we are down to prove ourselves as the best, then we've to keep in mind the struggles and the pathetic situations we might face while proving ourselves. When this good habit is inculcated amongst small kids, it becomes easier for them to tackle harsh inevitable situations in their upcoming future.
I say so because kids between the ages of 4 to 12 years or maybe more than that need exposure, they crave exposure, and in those days, they likely might get in the wrong company. However, if they are taught the right morals and values at an early age, it becomes real for them to carve their future accordingly.
The Kids Show Titipo Titipo is doing its best to inculcate important and unavoidable values amongst the youngsters. The Story revolves around a Kid Train named Titipo who struggles to become the best train in the world. The Show values Hard work, Perseverance, Friendship, and many other values. The Titipo Titipo Show is a compilation of 2 Seasons.
Titipo Titipo Season 2 was released back on 26th August 2019 and had the most talented voice-over artists like Nancy Kim, Dami Lee, Michael Yantzi, Anna Paik, Sarah Yein Park, Bommie Catherine Han, and Jason Lee.
Should You Stream it or Skip It? 
Titipo Titipo focuses on the nominal character named Titipo, a young passenger train who struggles to become the best train in the world. His friends were supportive when it came to the obstacles he faced during his journey to become the best train in the world. When the show started, it showed Titipo being officially promoted to the passenger train, who is brave enough to face all the hurdles coming forth in his new journey.
He regards the safety of every passenger a lot. The first season of Titipo Titipo has been a roller coaster ride for our Cute Little Titipo as he struggled a lot, taking the instance of his first train journey where he had hiccups and a sudden realization was there that "it's common to make mistakes, everyone does it" and till the never-ending problems. Titipo is an adaptation of the Korail EMD FT36HCW-2.
Why Should You Stream it?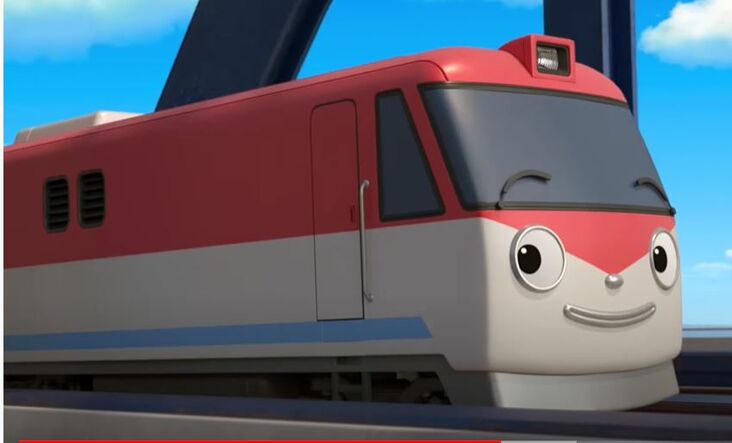 If you want your kids to learn competitiveness, the real essence of friendships, and hardship in the world throughout life, you must encourage them to watch Titipo Titipo Season 2. Just like Titipo never gave up on his dreams to become the best train in the world even if he faced a lot of problems during his lifetime, everyone should be determined and hardworking to achieve their dreams and never give up on facing failures. Both the Seasons of Titipo Titipo are available on Netflix. Recently, on 10th September 2021, the second segment of Titipo Titipo was released on Netflix; however, nothing specific related to synopsis or premise is provided. We Definitely give a Green Signal to STREAM IT as this Kids Show is filled with morals and fun with diaphanous humor.
For your reference, the show is not an age-restricted show because neither it contains any sexual content nor does there is any use of abusive, harsh language. Certainly, there has been light to none horrified scenes by which your kid might get scared.