Tudum: A Netflix Global Fan Event trailer has been released by Netflix, and the trailer has surely pumped up the movie and series buffs, who are all excited for its release. More than 70 movies and series have been selected to be featured throughout the three-hour show. The word Tudum has been derived from the signature music that plays ahead of all the Netflix Original series and films; Netflix has decided to name his mega-event based on this sound and hence is called Tudum.
The fans will attend this virtual event, and these fans will be the ones who will be amongst the very firsts to know about the latest developments, watch the first looks, exclusive clips, and trailers. There will also be interactive sessions and discussions with the stars and creators of famous Netflix shows, series, and films.
What is the Trailer About?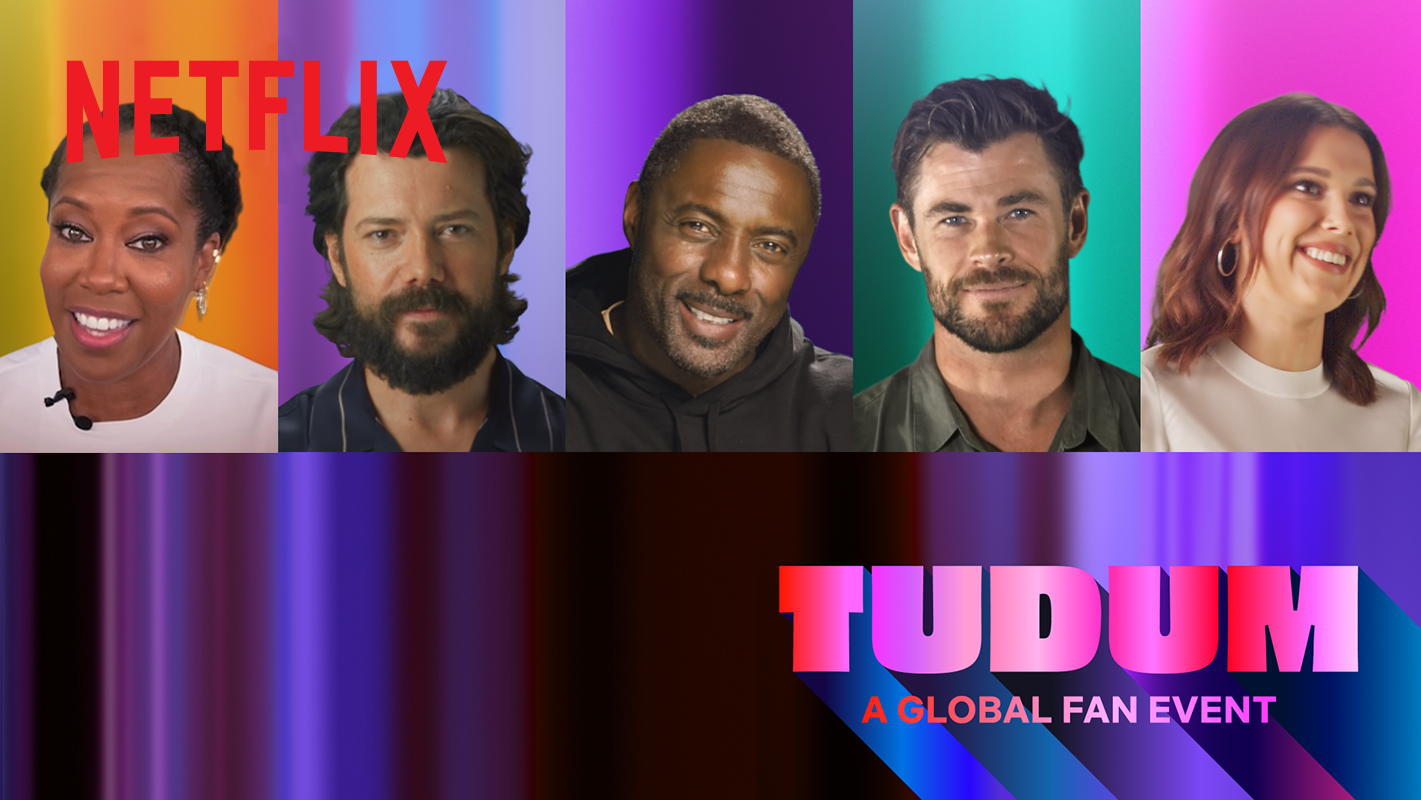 Netflix dropped the trailer of Tudum: A Netflix Global Fan Event on September 15, 2021, on the official Netflix site and has also revealed the lineup for the mega event they have been organizing. With the motto of honoring and entertaining Netflix fans worldwide, Tudum is the first mega fan event organized by Netflix. The Trailer of Tudum shows some famous celebrities who urge the fans to mark their calendars on the 25th for the three-hour-long event held virtually.
The celebrities in the trailer are some of the known faces of the industry, such as Alvaro Morte, Georgina Rodriguez, Maitrey, Chris Hemsworth, The Rock, along with many other celebrities who give a sneak peek into the fan event, which is full of songs, dance, games, conversations, exclusive videos, and trailer and the first looks of the fans' favorite from Netflix.
What to Expect?
More than 70 series and films are lined up for the three-hour event, and more than 145 celebrity appearances are there. The event will feature some of the famous shows and films like The Witcher, Money Heist, Extraction, Harder They Fall, Don't Look Up, Bridgerton, Cobra Kai, The Crown, Interceptor, Pretty Guardian Sailor Moon Internal, The Umbrella Academy, Stranger Things, Heeramandi, etc.
This virtual fan event will also be attended by some famous stars such as Alvaro Morte, Jennifer Aniston, Halle Berry, Jung Hae- In, Dwayne Johnson, Jennifer Lawrence, Lilly Singh, Song Kang, Adam Sandler, Regina King, Milly Bobbie Brown, Madhuri Dixit, Idris Elba, Kevin Hart, and John Cho along with many others.
How to Watch?
Tudum will begin as a livestream at 9am PST/4 pm GMT/12 pm EST/1 am JST and KST. The event can be streamed across Netflix channels on Youtube, Twitter, Facebook, and Twitch worldwide. Korean and Indian films and series, along with animes, will have special pre-show spotlighting that will be broadcasted at 5 am PST/ 8 am EST/ 12 pm GMT and 9 pm JST and KST on some of the specifies channels.