Under the Banner of Heaven is a much anticipated true crime, psychological drama mini television series by Academy award winner Dustin Lance Black. The show has limited episodes; were 4 of them have already premiered, and episode 5, named; One mighty and strong, will come out on 19 May. The series is based on a non-fiction book by author Jon Krakauer, Under the Banner of Heaven: A Story of Violent Faith.
It is the story of a detective whose faith is questioned due to the cruel and brutal murder, somehow connected to the latter-day saint church. This series falls under the genres of psychological drama and crime. The show has a well known and talented cast, including Andrew Garfield, Daisy Edgar-Jones, Sam Worthington, Wyatt Russell, Taylor St. Pierre and Gil Birmingham, to name a few.
When And Where To Watch It
 Under the Banner of Heaven, the miniseries are available on Hulu (FX) and Disney+ for audiences who can't watch on Hulu. This original Hulu miniseries first aired on 28 April 2022. Episode 5 of the series will premiere on 19 May 2022 at 12:01 a.m. EST and 4:01 a.m. GMT, and 9:30 p.m. Indian standard time.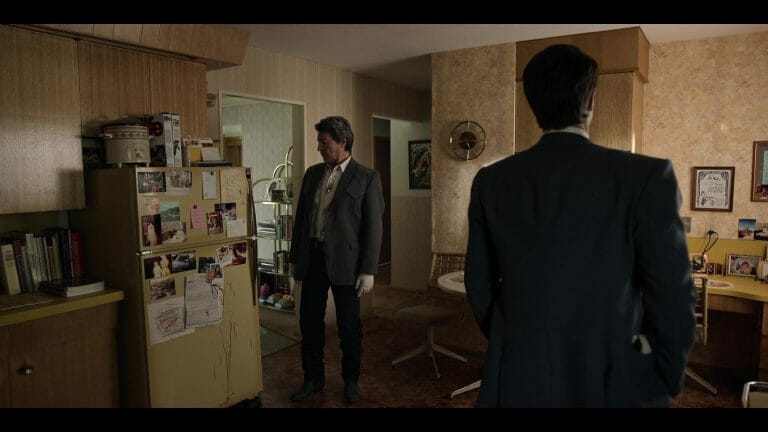 About The Series
 The series is a psychological crime drama which is about detectives Jeb Pyre (Garfield) and Bill Taba (Gil), who follow leads to solving the double murder of a woman and a 13-year-old child, which leads them to a path that makes them question their beliefs since it all links with the
Latter-day Church and the Utah family, the Lafferty family and their spiral towards fundamentalist Mormonism.
 It starts with the sinister murders of Brenda Wright Lafferty and her baby daughter in Utah's typically serene Salt Lake Valley in 1984. It leads to the once celebrated and admired Lafferty family being slowly exposed and investigated. All the suspicions point Pyre right towards Laffertys along with the LDS fundamentalism. It proves plenty difficult for Pyre as his faith is questioned; and wounded as he might now have to stand against his faith and for justice. We leave episode 4 at the point where Pyre makes the church leaders very upset.
What To Expect From Episode 5
 Pyre's journey for truth and justice continues as he keeps looking for evidence to move the case on. By now, most of the evidence sharply points towards fundamentalist Mormonism; conflicted, Pyre turns to the LDS Church leaders, but much to his dismay, they refuse to help Pyre and Taba with their investigation but rather prove to be a barrier instead. Unsettled yet undeterred, Pyre discovers a list of names Brenda's killers plan to murder next.
Which would no doubt help move the investigation on. It would be riveting to see how the conflict between the Fundamentalist Church of Jesus Christ Latter-Day Saints (FLDS Church); and the justice system, while simultaneously Pyre's beliefs and faith clash, along with the Laffertys and their dynamics, so tune in for a hell of a ride (no pun intended).