The tennis documentary on Netflix's Untold Breaking Point brings to the forefront the unspoken journey of Mardy Fish, a former pro tennis player. The fifth and ending installment of the popular sports documentary on Netflix focuses on this tennis player's study rise and fall.
With a streaming time of 79 minutes, it gives you a deep dive into why prioritizing mental health is important, as the film highlights Mardy Fish's struggles with crippling anxiety and deteriorating mental health. Playing in a high-pressure sport like Tennis invites undue stress, criticism, and opinions from domains far and wide. Untold Breaking Point was released on Netflix on September 7, 2021.
Skip It or Stream It?
While the story of the rise of sports stars often hits the spotlight, their fall somehow ostracizes them, and their point of view is not always talked about. Untold Breaking Point brings a very insightful perspective into play, and it is very influential considering that sports stars are often forced to conceal their stress and sorrows from the limelight. The documentary is an inspiration for many who are struggling against falling mental health. It would help if you considered streaming the recent installment of Netflix's Untold to how Mardy Fish's personal battles to keep up with his mental health thoroughly changed his life on the Tennis Court.
What is the Plot of the Untold Breaking Point?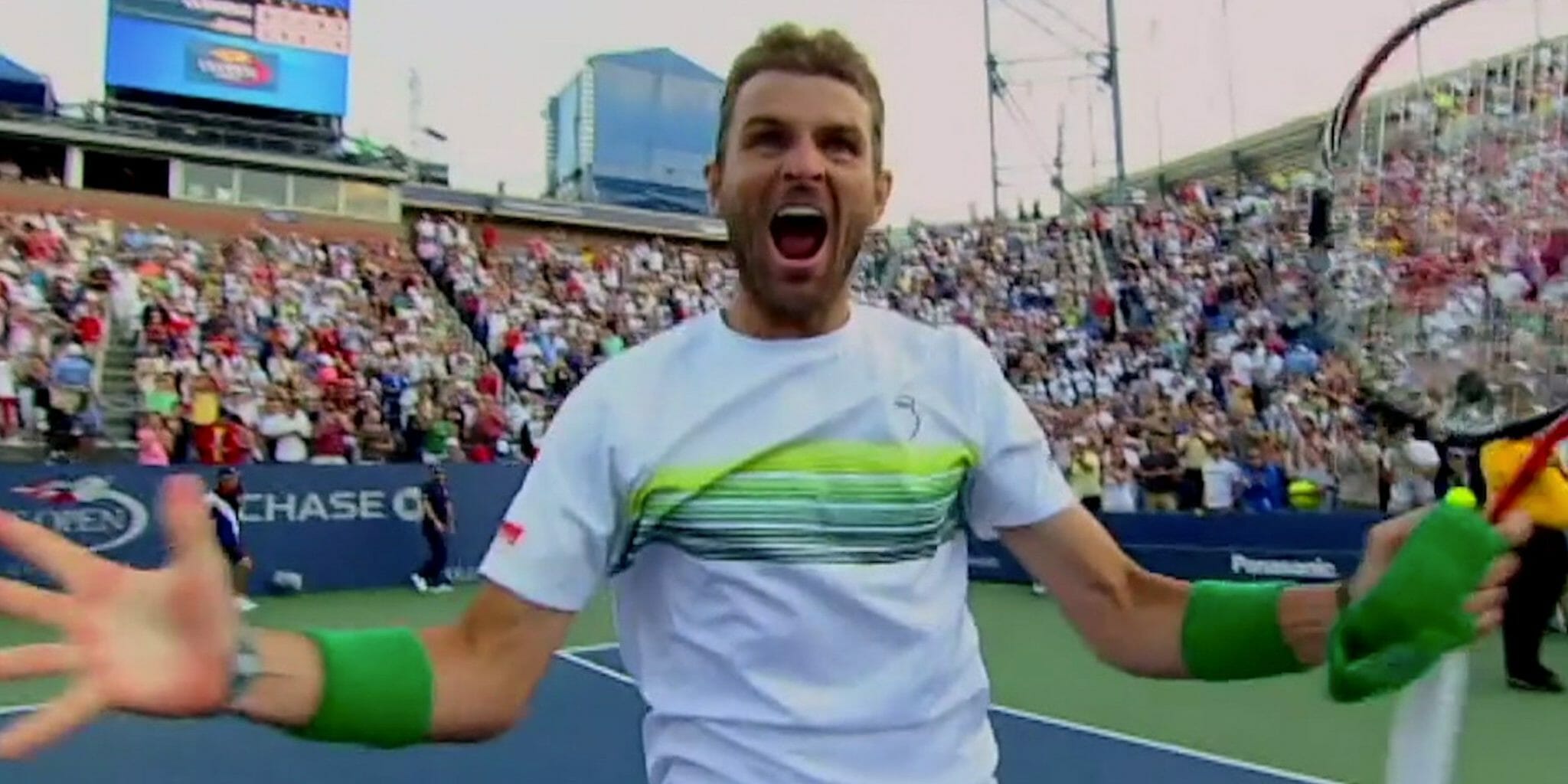 Once a no. 1 American male Tennis player, Mardy Fish's narrative in the documentary describes how the gradual pressure built up the on-and-off court, making his anxiety more consistent, affecting his mental health. And as a star at the peak of his career, the crippling anxieties sidelined him from the court. The story of Mardy Fish isn't that of one person alone, and it is intricately tied with that Andy Roddick, International Tennis Hall of Famer.
In various sports academies, Roddick and Fish played, stayed, and traveled together. However, Roddick's talents had better impressed various trainers and coaches, and while he was ascending quickly, Fish's talents were yet to catch their eyes, and he was barely seen as a sparring partner to Roddick. As Roddick became the American Tennis's new face after his win at the US Open, Fish decided to try harder to reach the top echelon. Fish recalls in the documentary how he had decided to treat training like religion and make it his lifestyle.
In 2010, Newport, he made his win in a small tournament and climbed up the ladder to battle against Rafael Nadal, Andy Murray, and even his old pal Roddick. At the age of 30, he had become the seventh-best player in the world. However, the meteoric rise had its consequences, and the pressure and exhaustion took a toll on Fish, which wrought on various physical and emotional illnesses.
A friend of Fish remarks that as if something had snapped in him. And, as the French Open of 2012 was around, his cardiac arrest stopped him from entering the tournament. And his crippling anxieties pulled him out from tournaments down the line as he was no longer in the game for competing for the #1 position, but it had become a more intensive battle to fight for his own life.
Mardy Fish's story of success and descend will help viewers understand why prioritizing mental health is important. Breaking Point is a must-watch, and you can stream it on Netflix.