Comic book fans worldwide want their favorite comic book storylines to inspire the superhero movies genre. This genre has gained so much momentum over the past few years that it is challenging to keep up with the number of movies in the post-production phase. Since there is a never-ending list of upcoming superhero movies, we wanted to bring a more company-specific list of upcoming DC movies.
Through the release of the original Dark Knight trilogy, Christopher Nolan changed the concept of superhero movies forever. Ever since fans have wanted more of these movies, this resulted in Warner Bros launching the DCEU with the release of Man of Steel, followed by Batman Vs. Superman: Dawn of Justice, Wonder Woman, Aquaman, Suicide Squad, and Justice League.
After a series of mixed responses from these movies, DC Films and Warner Bros have come together with a list of DC movies that are currently in the works. Below you will find a long list of official upcoming DC movies, but not all of these movies might be released. But one thing is for sure DC and Warner Bros have plans to dig the DC library deeper in the years to come.
13. Black Adam Movie
Release Date: October 21, 2022
Director: Jaume Collet-Serra
Writer: Adam Sztykiel
Cast: Dwayne Johnson and Noah Centineo
The movie plan was first confirmed when Warner Bros. signed Dwayne Johnson to star in the movie as Shazam villain Black Adam. The initial plan was for Johnson to appear in the Shazam movie, but in 2017 Johnson announced that the creators had chosen to come up with two separate movies.
Johnson will now show up as the main lead in and as a Black Adam movie after the success of Shazam. The film will feature an introduction to the Justice Society of America. In addition, we'll get to see Noah Centineo as Atom Smasher. Apart from that, Dr. Fate, Hawkman, and Cyclone will also appear in the movie.
Filming was supposed to commence in July 2020 with Oscar-nominated Joker cinematographer Lawrence Sher working as the DP, but now everything appears hazy due to the COVID-19 pandemic situation.
12. Shazam! Fury of The Gods
Release Date: December 21, 2022
Director: David F. Sandberg
Writer: Henry Gayden
Cast: Zachary Levi, Asher Angel, Jack Dylan Grazer, Adam Brody, and Faithe Herman
Looking up at the box office success of Shazam!, New Line Cinema once again hired Shazam! Screenwriter Henry Gayden to pen the screenplay for the second movie in April 2019.
Along with Gayden, David F. Sandberg as the director and Peter Safran as the producer will return. Sandberg announced at DC FanDome that the name of the movie is Shazam! Fury of the Gods. The film was supposed to hit the theatres on April 1, 2022, but then shifted further to November 4, 2022, missing the big screen release due to COVID-19.
11. The Flash
Release Date: June 23, 2023
Director: Andy Muschietti
Writer: Christina Hodson, Joby Harold
Cast: Ezra Miller, Michael Keaton, and Ben Affleck
The Flash movie has been confirmed for so long now. In April 2015, Phil Lord and Chris Miller were chosen to compose a narrative treatment believing that they would direct, but the duo left before the work could've begun. Ezra Miller, on the other hand, stayed for the role. He was cast as The Flash for Batman v Superman: Dawn of Justice.
In October 2015, Seth Grahame-Smith was chosen to write the script and direct the movie. But Grahame-Smith was later removed from the plan in April 2016, as WB wanted to turn the movie in a distinct direction. After that, Dope helmer Rick Famuyiwa was appointed as his replacement. As a result, we will get to see Kiersey Clemons starring as Iris West and Billy Crudup as Barry Allen (Flash's father).
The film was initially supposed to start shooting in early 2017, but Famuyiwa's departure brought new problems into WB's plans, and the studio chose to delay things. Finally, Christina Hodson held on to the screenplay duties, and filming began and was finalized in 2020 but the COVID-19 situation delayed it.
10. Aquaman And the Lost Kingdom
Release Date: December 16, 2022
Director: James Wan
Writer: Jason Momoa, David Leslie Johnson-McGoldrick
Cast: Jason Momoa and Yahya Abdul-Mateen II
In December 2018, when Aquaman was released all over the globe, it shockingly graced as the highest-grossing movie of the DCEU, excelling at over $1.1 billion. After witnessing such great success, Warner Bros. began with the work for a sequel, although director James Wan alerted them that he wouldn't start working on it until the script was decorated.
The studio has now established a 2022 premiere date to supply enough time for the movie to develop. Aquaman co-writer David Leslie Johnson-McGoldrick to write the screenplay. Wan eventually signed for Aquaman 2, but no doubt, this movie falls on the top priority list for Warner Bros. due to the popularity of the first movie.
9. Untitled Superman Reboot
Release Date: 2023
Director: TBD
Writer: Ta-Nehisi Coates
Cast: TBD
Henry Cavill declared that he might do another solo Superman film. Superman is all set to make its comeback. But will Henry Cavill return in his superman uniform? It is still unknown who will play the new superman.
A Twitter post of The DC Extended Universe said that the new superman film is on the go but the involvement of Henry is still unknown.
8. Batgirl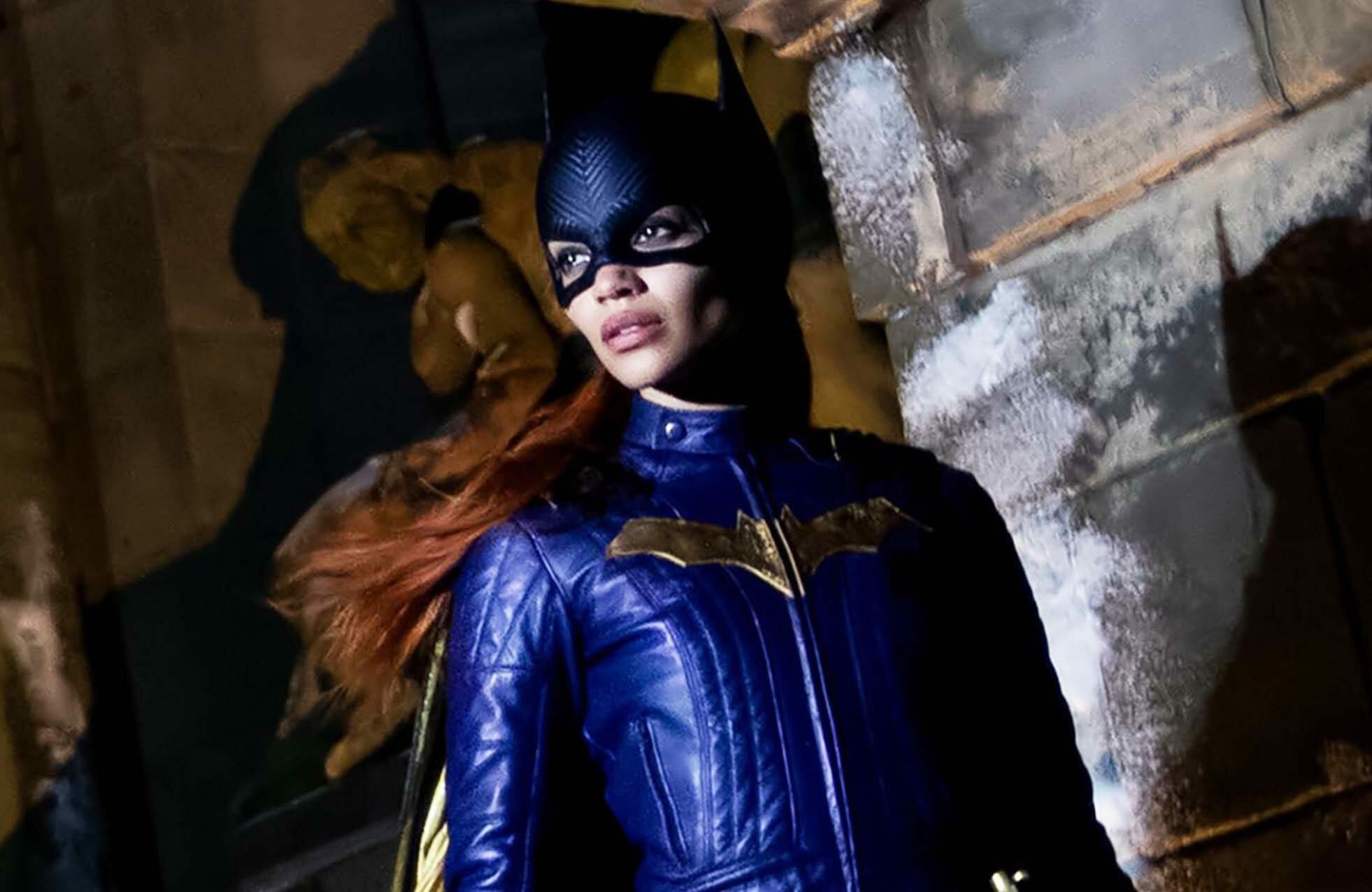 Release Date: 2022
Director: Adil El Arbi and Bilall Fallah
Writer: Christina Hodson
Cast: Leslie Grace, J. K. Simmons, Brendan Fraser, Michael Keaton, Jacob Scipio, Rebecca Front, Corey Johnson
Warner Bros. dragged Joss Whedon over from Marvel to write and direct a
film somewhere around 2017. Whedon had initially announced that he preferred hiring an anonymous or little-known actress for the lead role of the Batgirl. Still, his commitment to Batgirl was held up for a while when he was assigned to take over as the director of Justice League, overlooking the reshoots and post-production.
Later, at the beginning of 2018, Whedon declared he was withdrawing from the Batgirl entirely, stating that it took him over a year to apprehend that he didn't have a story. All indications now lead to WB hiring a female filmmaker to deliver Batgirl to the big screen and secure the project. They've often chosen Christina Hodson (from Bumblebee) to compose the script.
7. Blackhawk
Release Date: TBD
Director: Steven Spielberg
Writer: Avid Koepp, Bob Powell, Will Eisner
Cast: Not yet known
When Steven Spielberg directed Ready Player One for Warner Bros., they just couldn't let him get away like that. So the studio somehow convinced the director to make his superhero movie debut. The movie's plot would revolve around a team of ace pilots during World War II. With just the right script, the movie could be a blockbuster.
6. Untitled Joker and Harley Quinn Movie
Release Date: Not known yet
Director: John Requa and Glenn Ficarra
Writer: Paul Dini
Cast: Jared Leto and Margot Robbie
The criminal love story between the two craziest characters of DC, a spinoff to Suicide Squad, with Margot Robbie and Jared Leto to play their roles. The filmmakers known for movies like Focus and Whiskey Tango Foxtrot, respectively by John Requa and Glenn Ficarra will direct, write, and produce.
The script is described as 'Bad Santa meets This is Us'. The writers proposed the movie to Warner Bros. Now, all we have to do is sit back and wait and if the movie ever comes out, all thanks to Warner Bros.
5. Nightwing
Release Date: TBD
Director: Chris McKay
Writer: Bill Dubuque
Cast: Not known yet
Revealed in 2017, the LEGO Batman Movie director Chris May would be directing the new Nightwing movie for DC with Bill Dubuque doing the screenplay. The fans will get to see an awesome makeover of the comics' character, who is the adult alter-ego of Robin in the comic world. There are many new possibilities for the rise of the DC Universe if it does things the right way.
Appealing to the audience is the most significant part, and we hope DC should understand that by now. Many more movies will come shortly that will be adaptations from the DC Comics, and not much is known about them. But you need not worry. Here's a list of the upcoming DC animated movies.
4. Blue Beetle
Release Date: August 18, 2023
Director: Angel Manuel Soto
Writer: Gareth Dunnet-Alcocer
Cast: Xolo Maridueña
A Mexican adolescent discovers an alien bug that grants him superhuman abilities. Many long years following Blue Beetle was reported as it is in development, it must have been confirmed that Angel Manuel Soto of Charm City Kings will helm the film.
Jaime Reyes will make his live-action debut in the film, which would ostensibly recount his genesis story based on a narrative by Gareth Dunnet Alcocer.
Currently seeing Blue Beetle is almost ready to start shooting, a big release design is confirmed, along with a confirmed release date. According to Warner Bros & DC Films, the film has become a cinematic project.
The premiere date of Blue Beetle has already been planned for August 18, 2023. This is presently the only film set to hit theatres upon the date in 2023.
As thrilling as the confirmation of Blue Beetle's official release, the choice to make it a theatrical-only release is significant. This could indicate that Warner Bros and DC are much more optimistic about the film's prospects. That self-assurance could pay out handsomely at the ticket office as well. The dc universe is up for more new arrivals.
3. Wonder Woman 3
Release Date: TBD
Director: Patty Jenkins
Writer: Patty Jenkins
Cast: Gal Gadot
Warner Bros. recently stated also that "Wonder Woman 3" would be given its exclusive theatrical run before even being released on OTT. Jenkins has said that she opposes day-and-date broadcasts in several instances, which was a significant holding point for her.
In terms of a launch date again for the third part, 2023 appears more realistic. Jenkins planned to start before production, ahead of its December 2023 release date.
2. Untitled Man of Steel Sequel
Release Date: TBD
Director: Not known yet
Writer: Not known yet
Cast: Not known yet
While there hasn't been any official word on a Man of Steel sequel, Henry Cavill has expressed a desire to do another solo Superman film, and fans precisely know Warner Bros. is discreetly working on one.
However, in September 2018, we knew Cavill wasn't any longer playing Superman, as Warner Bros. mainly was focused on Supergirl and possibly reinventing the Superman franchise with a fresh cast. So, nobody knew this project might be done, but Cavill said as late as 2019 that he had not even decided to give up either.
1. Superman Reboot
Release Date: Not known yet
Director: Not known yet
Writer: Not known yet
Cast: Not known yet
Although if you are already a significant fan of western superhero culture, then the announcement that a whole Superman reboot is in the works and will feature a Black Superhero must have reached you. The news that the production has shunned Henry Cavill, whose been connected well with a role for as long as anyone remembers, must have also made it to your feed.
The unnamed Superman film, written by Ta-Nehisi Coates, will have a proud Black who is representing Superman, although still not definitely like Clark Kent. The film is a reboot that aims to resurrect the Superman mythos. The film will feature a Black Superman for the very first occasion on the giant screen; while Warner Bros decides the further update, let us sit back and wait!
Upcoming Animated Movies From DC
The fans and criticizing public always point out that DC is good at making their animated movies; they also know that it's their strength. DC Animated Universe or DCAU has always been an excellent watch for the fans. Here we list the upcoming DCAU movies shortly.
8. The Sinestro Corps War
Release Date: Not known yet
Director: Not known yet
Writer: Not known yet
Cast: Not known yet
Regarded as one of the best wars in the DC Wars, this war takes place between the Green Lantern Corps and the Sinestro Corps to see who is truly capable of ruling the world. In the war between willpower and fear, who would win? Sinestro's team build-up has been extreme because of the new admission, such as the Anti-Monitor, Superboy-Prime, the Parallax Entity, and Cyborg Superman.
With scenes including Batman receiving a yellow ring thrown in the mix, this movie is going to spit fire once released. Which team do you think would win?
7. The Great Darkness Saga
Release Date: Not known yet
Director: Not known yet
Writer: Paul Levitz
Cast: Not known yet
The fans know that Darkseid and his minions went missing in the 1970s but made small appearances in comics like the Justice League. Written by Paul Levitz and artist Keith Giffen, "The Great Darkness Saga" had Darkseid's reappearance in the five-part Legion of Super-Heroes. Just like the Titans, it's time that DC brings back Darkseid on board.
6. Justice League Dark: Apokolips War
Release Date: Not known yet
Director: TBH
Writer: TBH
Cast: Not known yet
The sequel to the first Justice Dark movie, Apokolips War, combines the New 52 series of films that began with Justice League: War in 2014. People are saying it's the DC version of Avengers: Endgame.
What Thanos did to the Earth, Darkseid does too in his way, then like the remaining Avengers gathered together, the members of the Justice League, Justice League Dark, Teen Titans, and Suicide Squad join together and go back to the time of Apocalypse and destroy Darkseid's plans to prevent the fate.
5. Crisis on Infinite Earths
Release Date: June 18, 2022
Director: Zack Snyder
Writer: Geoff Johns
Cast: Not known yet
The multiverse packed into a universe, the reality-altering crossover that reorders the comics from the foundation, Crisis on Infinite Earths is the masterpiece of DC. The makers went crazy while writing this and teamed all the worlds of heroes against Anti-Monitor, who wants to destroy reality. With sudden, shocking deaths at every corner, if this gets made into a movie, it will be DC's magnum opus.
4. Zatanna
Source: Heroic Hollywood
Release date: TBD
Director: Emerald Fennell
Writer: Emerald Fennell
Cast: Not known yet
Like her dad Zatara, Zatanna possesses a variety of magical and supernatural forces; she embarks on a quest to find him. Zatanna is indeed a magician & among the greatest renowned wizards inside the DC world, developed by Gardner Fox and Murphy Anderson. she inherits the magical skills from Giovanni Zatara, an alchemist.
Zatanna Zatara is a charmer with heroic abilities who appeared in DC's Hawkman comics in 1964. She has stunning blue eyes and tremendous magical skills. She starred in Batman, Green Lantern, and The Flash from her first debut. The DC heroine has also appeared on TV in episodes of Batman.
A Zatanna film has always been in through this work for a long time, but production is finally getting underway. DC Films' 2022-2023 slate will include Zatanna as a portion of her solo film, we knew this information in early 2021. So this is the first film in the 2023 release period. But, unfortunately, this film will make you wait longer!
Let us wait and watch what the Oscar-nominated director has in store!
3. Hourman
Release date: TBH
Director: TBH
Writer: Gavin James and Neil Widener
Cast: TBH
Hourman, often known as Hour-Man, of three fictitious superheroes films featuring in DC Comics. The first Hourman appeared in Fantasy in 1940, developed by fiction writer Ken Fitch & illustrator Bernard Baily. Rex Tyler, a scientist, creates a novel synthesis called "Miraclo," which offers him fantastic strength and stamina in one hour.
Inside the Arrowverse multiverse, the same hero's distinct incarnations, yet each played a significant role. Warner Bros is committed to bringing Hourman to the big screen but the superhero is responsible for adding to the DCEU. The name itself suggests his superpower Hour-man, power for an hour!
2. Static Shock
Release date: 2022
Director: Not known yet
Writer: Dwayne McDuffie, Andy McKinnon
Cast: TBH
Inside the city of Dakota, Virgil Hawkins, a young lad with generating electricity powers, solves crimes as a vigilante with the assistance of some of his imaginative friends. Michel B Jordon might be The executive producer!
Static was first introduced to fans as a character established by DC Comics. An animated series was released In 2000 with an electrifying superhero and a rising star among dc comics enthusiasts. However, static Shock didn't formally join with the regular DC superheroes line before 2008, and the character is ready to reclaim his place in the spotlight.
1. DC League of Super-Pets
Release date: July 29, 2022
Director: Jared Stern, Sam Levine
Writer: Jared Stern, John Whittington
Cast: Dwayne Johnson, Kevin Hart, and Vanessa Bayer are the voice artists.
The dc movie league of super pets is about Superman and Krypto the Super-Dog are great everlasting buddies who share the same capabilities and battle crime in Metropolis.
Krypto has to learn his unique abilities to save Superman. You might be questioning the cuteness, which is an addition to Dc league as an animated movie!
What Next?
DC heroes and heroines are ready with a list to entertain you with the upcoming DC movies; Warner bros are sure about its release dates and, unfortunately, the canceled movies like the Trench and New gods.
Will there be another justice league movie? How many justice league movies are there? When is the next superman movie coming out? What comes after the justice league? How soon will there be another black adam on the dc movies list?
You might be having a lot of questions in your head! First, we will update a lot more on DC Universe. Also, the upcoming dc extended universe or other DC entertainment movies will be on track; come back to know more!
We know the Batman's release date, you can watch it on HBO max, and there are rumors that batgirl will also follow it! But will it be an HBO max exclusive film? We are not sure about the third film that will join the line, and we will know the streaming platforms as time close to the release date; you are all caught up with the upcoming dc movies!