"Disney + Hot-star" series "Westworld" is a sci-fi American television show. Show started on 2 October 2016.  It has 4 seasons. With 29 episodes in  total. Each episodes average run time is approx. 57 to 91 minutes. Creators of the show are Jonathan Nolan and Lisa Joy.
Show is the inspiration of the movie Westworld whose writer and director is Michael Crishton. It is a high budget series, as for season 1 producers spent $88 million. Season 2 Budget is approx. $107 million+ and for season 3 budget is $100 million+.
J.J Abrams, Jerry Weintraub, Bryan Burk are the executive producers with Nolan and joy. Producers of the series are  Cheryllane Martin, Michael Polaire, Carly Wray, Stephen Semel, Nooreen O' Toole, David Witz, Jordan Goldberg.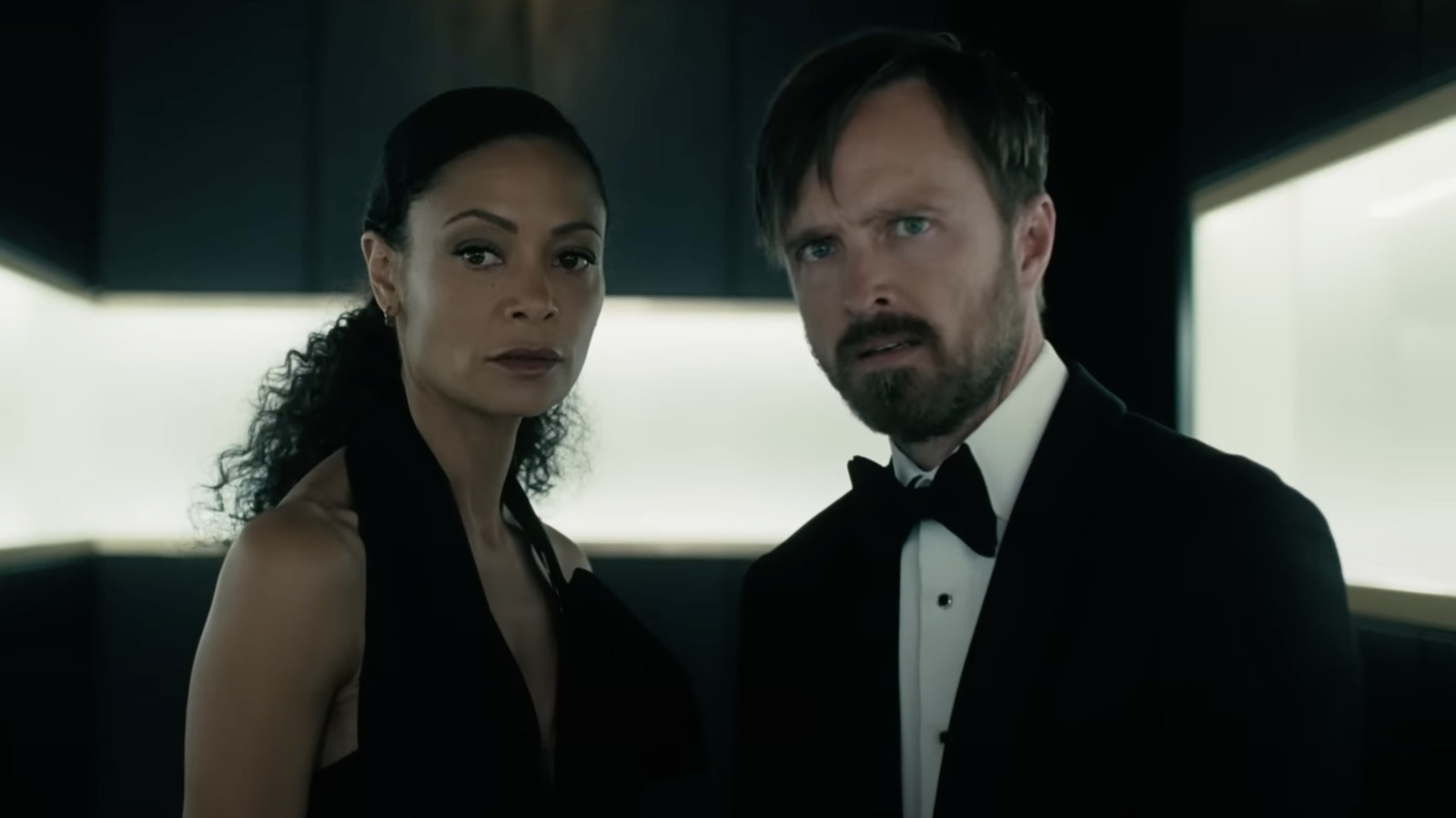 Story begins from a Fictional technologically advanced  amusement park, which is the Westworld. The park serves the guest who pay them high. One who can indulge in their activities without any fear. There should be no fear of realization that what a host will do .
In the series later this imaginary park is extended into the real world. It is 21st century where everything is in control of artificial intelligence.
8.6 out of 10 are the rates that is given by IMDb. Audience also liked the series a lot. Approximately 89% of the audience like the show and said that this futuristic movie is something different and next level imagination.
Cast
Evan Rachel Wood as Dsolores Abernathy. Thandiwe Newton as Maeve Millay. Jeffrey Wright as Bernard Lowe. James Marsden as Theodore "Teddy" Flood. Ingrid Bolsø Berdal as Armistice. Sidse Babett Knudsen as Theresa Cullen. Simon Quarterman as Lee Sizemore. Rodrigo Santoro as Hector Escaton. Angela Sarafyan as Clementine Pennyfeather.
Shannon Woodward as Elsie Hughes. Ed Harris as the Man in Black. Anthony Hopkins as Dr. Robert Ford. Ben Barnes as Logan Delos. Jimmi Simpson as William. Tessa Thompson as Charlotte Hale. Fares Fares as Antoine Costa. Louis Herthum as Peter Abernathy. Talulah Riley as Angela.
Gustaf Skarsgård as Karl Strand. Katja Herbers as Emily Grace. Zahn McClarnon as Akecheta. Aaron Paul as Caleb Nichols. Vincent Cassel as Engerraund Serac and Tao Okamoto as Hanaryo
 Season 4 release date
Audience has been waiting for season 4 from a long time and finally the wait comes to an end. Season 4 is now streaming and one can go, watch and enjoy. It is premiered on HBO on 26 June 2022, this Sunday. 
A lot seems to be changed in season 4. Season is full of twist and turns and little bit of drama too. The creators of the series are calling season 4 as "a dark odyssey about the fate of sentiment of earth."
Season 4 has total 8 episodes that are going to be released weekly on every Sunday.
Where to watch?
One can go and watch the show on HBO or HBO MAX. If you don't have HBO you need to wait a little until it is releases on other platforms. It is for the audience that is present in UK. For audience present in Australia can see on Binge. Episodes will be available in Australia after a day after its release in US.