Fans of Discovery's Deadliest Catch with an IMDb rating of 7.8 enjoy watching the seasoned captains and their crew face; the rough waters searching for the prized King Crabs. Since the show's inception, Sig Hansen and his boat, the Northwestern, have been fan favorites.
Since Season 15, it has been implied that Sig is preparing his daughter, Mandy Hansen, to take over the family company — yet Sig's brother, Edgar Hansen, has been notably absent from the Deadliest Catch team.
So, what became Edgar, and where is he now? Continue reading to find out.
What Happened To Edgar Hansen?
Edgar pled guilty to sexually abusing a 16-year-old girl in July 2018. According to court records acquired by the Seattle Times; the reality TV fisherman agreed to a plea agreement in which he served a 364-day suspended prison term and was forced to pay $1,653 in court costs and fees.
He was also ordered to have a sexual deviancy assessment. "I am deeply sorry for that behavior; and I have begun therapy to guarantee that nothing like this attack occurs again," he stated at the time.
According to a Snohomish County District Court affidavit; the anonymous victim informed her therapist that Hansen sexually attacked her on Sept. 30 at a Mountlake Terrace, Wash., apartment. The victim said Hansen kissed her and sexually touched her. Hansen admits to improperly kissing and groping the woman in a statement demanded by the judge.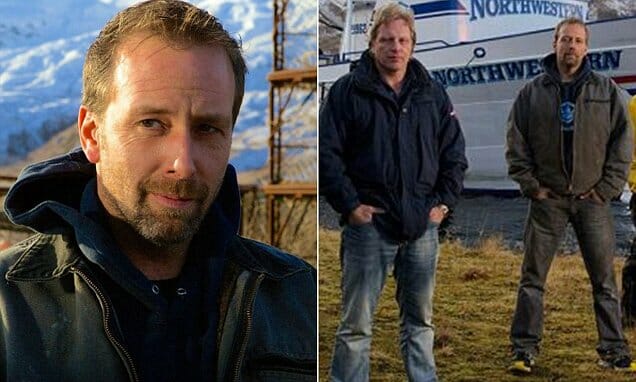 After The Court Case
Given his awful behavior, it's no wonder that he was quickly booted from the main "Deadliest Catch" cast. There is evidence, however, that Edgar has not abandoned the F/V Northwestern or his family entirely. Some "Deadliest Catch" watchers claim to have seen the former skipper hanging around in the background of recent programs, providing a hand aboard the legendary vessel where required. Regardless, Sig has picked Mandy to be his new protégée aboard the ship since she is presently assisting him in keeping the family company viable.
The producers of "Deadliest Catch" have decided that Hansen will no longer feature on the show. Hansen's behavior is completely reprehensible, and we support the Discovery Channel's decision to remove him from the show.
Edgar Hansen formerly showed a lot of promise as a "Deadliest Catch" regular, but bad decision-making ruined his chances of achieving his full potential. One can only hope that his apology was genuine, that he learnt from his mistakes, and that he is actively striving to improve himself.
Edgar Hansen
For those unfamiliar with 'Deadliest Catch,' Edgar Hansen served aboard his brother's fishing vessel, The Northwestern, from the ninth season until abruptly departing the program at the end of the fourteenth season.
For the most part, Edgar played a nice character. Not only did he resemble his adored brother, Captain Sig Hansen; in both appearance and manner, possibly coming off as a touch more lighthearted and carefree, but he also seemed to be a skilled fisherman. In addition, Edgar was the ship's chief engineer, chef, and deck boss, and he appeared to be Northwestern's ideal second in command for a time.
He also had a key position on the show as a member of the most adored family of 'Deadliest Catch,' swiftly earning the fans' devotion and admiration. But then, to everyone's amazement, Edgar vanished at the start of the fifteenth season and never returned to appear in front of cameras again.
The show made no notification about a fatal occurrence, nor did they acknowledge his departure from the show. Given the numerous hazards associated with crab fishing, fans understandably grew concerned and began looking for the truth.
Unfortunately, they uncovered a stunning truth that one would not expect from such an instantly likable individual; let alone someone from their favorite reality show. But who can assess a person through a camera lens?