One of the hit procedural crime series by creator of Law and Order, Dick Wolf has been one of the shows that fans have always raved about. And today in this article we are going to tell you that what happened to Rina in the show so let me warn you beforehand -SPOILERS AHEAD so be prepared and dive into the article.
WHAT HAPPENED TO RINA?
In season 4 Episode 9 it has been shown that the injuries sustained by Rina from an assassination attempt that was ordered by Antonio Vargas has been serious. Rina is shot and taken into a surgery but her condition is not improving rather it is degrading. She suffers a brain hemorrhage and goes into coma.
In Episode 11 we come to know only after Jubal Valentine visit to the hospital to see Rina's condition and get to know from the patient affairs cordinator that her life support in coma has been discontinued by her family and as a result she is no more alive. Yes! She is no more alive. Her parents had made the decision as they had the medical power of attorney. Valentine goes into a shock after getting to know about her that leads him to break down. We can see that Rina's mother blames him for her death because Rina just took up the job to be closer to him.
DOES THIS MEAN THE END OF RINA?
Since we come to know that Rina played by Kathleen Munroe has been declared dead in the show , it is very unclear and very early to say that whether she will come back or not or will be a part of the show or not anymore.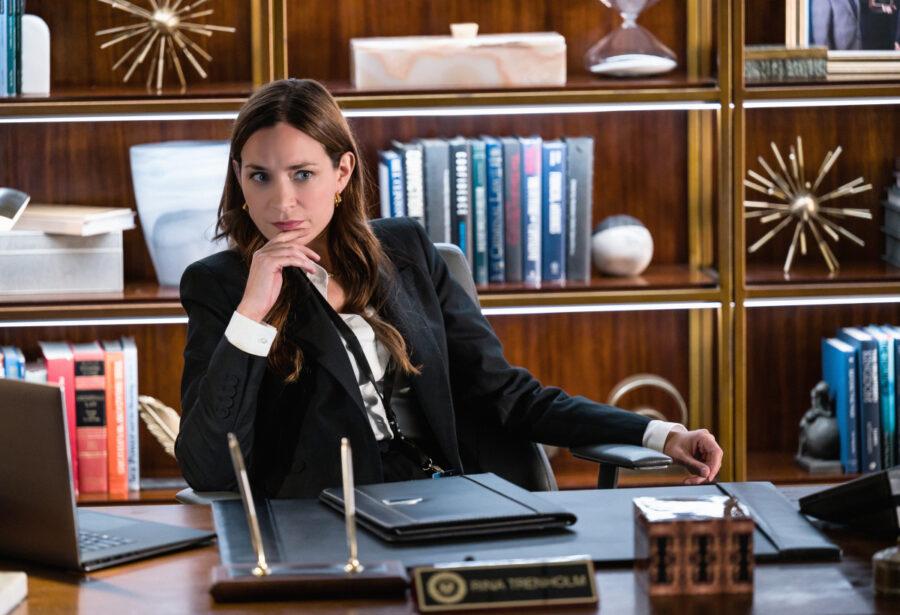 But we all know and I know at the back of your mind you must be hoping for a plot twist that would bring back Rina with a bang because she and Jubal were clearly getting close and Jubal didn't even get to see her. But right now, we can just make assumptions and hope for some twist and have to keep our eyes glued to see what will happen next.
ABOUT THE SHOW
FBI is a fast paced crime series that shows the inside details and working of New York office FBI. It is filled with FBI based intellect, skills and technology to keep everyone safe. The team works on major cases. The show is currently on its 4th season and the episodes run for 44 minutes (approx.)
THE CAST
The cast includes Missy Peregrym, ZeekoZaki, Katherine Munroe, Jeremy Sisto, Ebonee Noel, Sela Ward, John Boyd and many more talented faces that have kept the show running and most search and watched.