During Microsoft and Bethesda's E3 2021 conference, Redfall was presented in a gorgeous cinematic video. It didn't show us any gameplay, but it did a fantastic job of communicating tone. This appears to merge compelling people with a gloomy, yet gorgeous setting. Its trailer is over five minutes long, so there's much to look at for now.
"The picturesque island hamlet of Redfall, Massachusetts, is under siege by a legion of vampires. They have shut out the light and sealed the island off from the outside world," Bethesda explains. Choose your hero from a broad roster, joining up with others to make the perfect squad of vampire slayers. They have trapped with a handful of survivors against cunning monsters aiming to bleed the town dry."
With the Xbox and Bethesda showcases on the E3 2022 agenda. Let's hope to see more of Arkane's newest game there. Meanwhile, keep reading to learn all we know about Redfall thus far.
What is the release date of Redfall?
Redfall was supposed to premiere in the summer of 2022 for Xbox Series X, Xbox Series S, PC, and Xbox Game Pass. However, due to the large number of dev teams working from home and other issues caused by the COVID-19 epidemic, a delay has been reported.
Since the news of the postponement, there has been no specific release date, but we have been given a pretty big window: the first half of 2023. Pre-orders aren't available now because the release date is still a ways away, but they'll most certainly become available as the date approaches. You may, however, sign up for updates by joining Arkane Outsider, and doing so will win you a cool digital artbook.
Characters of Redfall
Arkane appears to be leaning towards personalities more than ever in Redfall. In it, you may pick between four vampire hunters, each of whom looks, acts, and hopefully plays differently. The four playable characters are Devinder Crousely, Layla Ellison, Jacob Boyer, and Remi de la Rosa.
Devinder Crousely, a paranormal investigator, is finally earning a reputation for himself in Redfall now that he can put his inventions to good use. The stakes are especially high for Crousely, who wants to escape Redfall alive and prove himself to the rest of the world.
Layla Ellison will most certainly be a lot of fun to play, especially with her enigmatic telekinetic abilities. It's unclear how she acquired such abilities, but perhaps we'll find out along the line.
Jacob Boyer, an ex-military sharpshooter, possesses "supernatural accuracy," allowing him to track his victim from the shadows. Boyer will most likely appeal to fans of long-range firearms.
Finally, Remi de la Rosa is a twofer who arrives with a "robot cohort." This figure is a military engineer who appears to be at ease around the vampire infestation. Bethesda claims she has a "bright intellect," which we want to witness in action.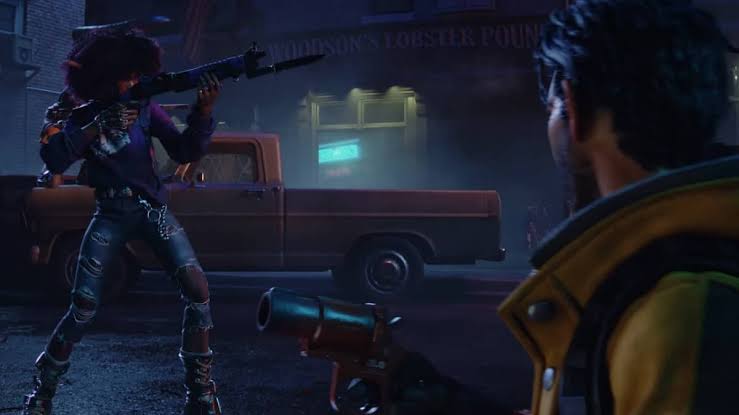 Vampires of Redfall
The city of Redfall is overrun with vampires, though they're probably not what you'd think. The vampires in Redfall are similar to the violent zombies seen in games like Left 4 Dead and Dying Light.
"Redfall's vampires aren't your usual bloodsuckers," Bethesda adds. "They were developed following a disastrous scientific experiment, and they're still evolving. After their change, some of them gain great talents and become specialist vampires, such as the Angler."
More than the deadly Angler, there will be other opponent kinds, but we'll have to wait to see more from the game's adversary roster. One thing is certain: vampires will not be our only adversaries in Redfall; "human cultists" will also stand in your way as you fight to live.
There's no lack of co-op shooters in the works, but Redfall appears to have the potential to stand out.
Redfall has a lot going for it thanks to its odd characters and very unique opponent kinds. With Arkane being one of the industry's most acclaimed studios, it's safe to assume that expectations for Redfall are high.
Hopefully, as we come closer to Redfall's summer release date, we'll see a lot more of it in the following months.