If you are about to make a list of all the brilliant shows that came in 2020, this show will definitely come into your mind, and that is Bridgerton. An interesting series that keeps you hooked up to your TV screens that narrates the story of people living in the 19th century London following strict social norms, mesmerizingly narrated by Julie Andrews, who makes you follow her voice and see the story in front of your eyes. 
Is Bridgerton Season 2 Coming on Netflix?
On January 21, Netflix announced the renewal of Bridgerton for its season 2 with an interesting twist. They announced it by releasing an image of Lady Whistledown's society papers which confirmed the season would be returning and the shooting might start from spring 2021. One of the most awaited shows from last year was this, and certainly, it needed to be introduced in an impactful way. 
Release Date
The release date hasn't been confirmed yet as even though the filming started in spring 2021, it might come towards the end of 2021 or at the beginning of 2022 as COVID-19, the second outbreak in mid-July, caused the filming to stop, thus dragging the show's release little further. As fans were hoping for a Christmas 2021 release date, but due to unexpected circumstances, shooting got shifted, and thus it may take a few more months to find a slot in Netflix. 
The Plot of the Story
The show, which is based on Julia Quinn's series about romantic novels, has eight parts that talk about the different bridgerton offspring who have been interestingly named in an alphabetical order from A to H. Apart from these, two extra collections in this novel give an epilogue of the whole story. It has also come to notice that Quinn is recently working for the prequel of the series to bridge the gap between all the siblings' stories. As the show is based on the novel, thus fans are more aware of the second story. 
Are all the Fans Curious who will Play Anthony Bridgerton's Love Interest?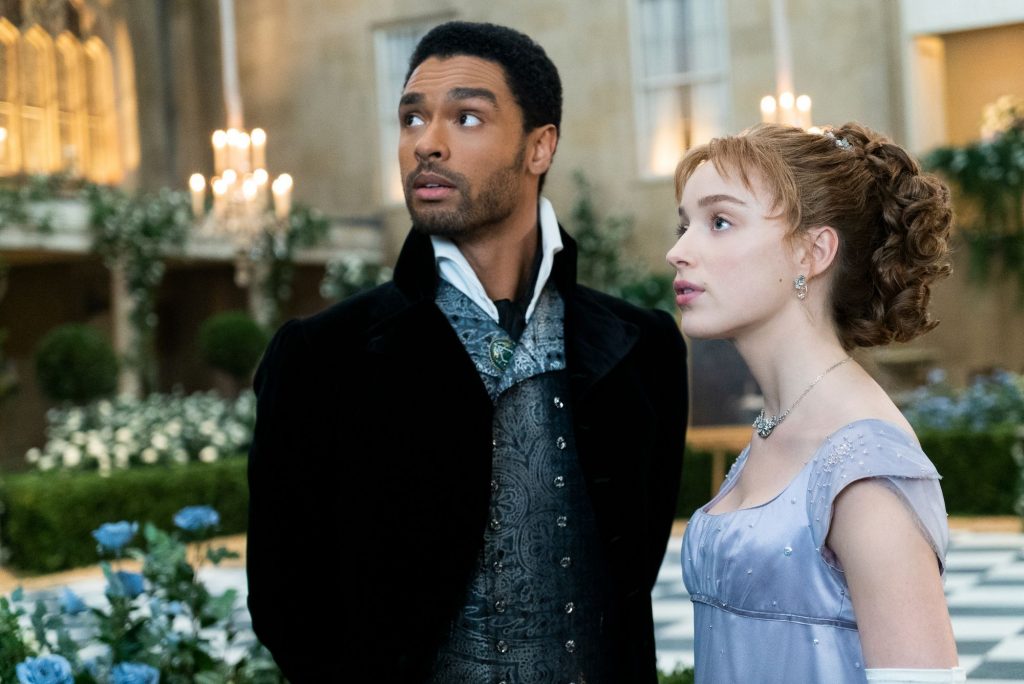 Netflix announced in one of its reads, 'Get ready to fall in love with Shimon Astley' by introducing her into the cast for season 2, and by this, fans have already been curious what would be her part in it. She'll be introduced as Kate Sharma. Fans who might have read the book will remember her character as Kate Sheffield. Judging by the reviews that the star cast gave, it surely seems that she'll be playing a graceful and spirited woman. 
New Characters in the Show
Reportedly some new cast has already joined for season 2, and they are Charithra Chandran, who will be playing Kate's younger sister, Shelley Cone, who will be playing Kate's mother. Calam lynch and Rupert Young will also be seen as prominent characters in this show. 
To keep up the excitement, Chris Van Dusen also shared an image on Twitter that read the first episode would be named capital R rake, thus making the excitement soar high. To all the fans waiting for the show, it is definitely good news for all.