In Netflix's vampire show "First Kill," a war between vampires and monster hunters funded by a guild is given a modern twist. Juliette and Calliope both go to the same high school, and they are attracted to each other. But the fact that their families have been fighting for hundreds of years is an interesting obstacle to overcome. The show is based on a story by Victoria "V.E." Schwab with the same name.
The high-stakes teen vampire drama and all of the supernatural violence that comes with it take place in a town that doesn't seem special at first glance. This makes the plot even more strange and gives the high school teen angst in the story a good setting. If you're curious about where 'First Kill' is shot, here's a rundown of the places where the Netflix show was made.
First Kill Filming Locations
Part of the production of "First Kill" takes place in Savannah, Georgia, where the show is set. Like Atlanta, other parts of Georgia also give the show a lot of different settings. In addition to filming on location, likely, some scenes will also be shot in studios in Atlanta.
By April 2021, the first season's main filming seemed to be underway, as Atlanta-based casting calls were sent out for several scenes. The filming for the first season was done by August of that same year. Let's take a look at the specific places where the movie was filmed!
Savannah, Georgia
The show is mostly filmed in Savannah, Georgia, but other places are also used as backdrops. It looks like the production crew films scenes with the main families in different residential neighborhoods. It looks like the show's Lancaster Academy was also filmed at a school in the area. Reports say that a few scenes for season 1 were also filmed at the Colonial Park Cemetery at 200 Abercorn Street in downtown Savannah. But it doesn't look like the place will show up in future seasons.
Atlanta, Georgia
Several scenes are also shot in Atlanta, which is the capital city of the state of Georgia. Some parts show a high school party in a mansion. Since Atlanta has a lot of production facilities, it's likely that studio filming for the show also takes place there. Lastly, multiple scenes are said to be shot in the Atlanta suburb of East Cobb, which is north of the city. It looks like the unincorporated community also gives the series some residential area backgrounds, which helps the story with its setting in a suburban town.'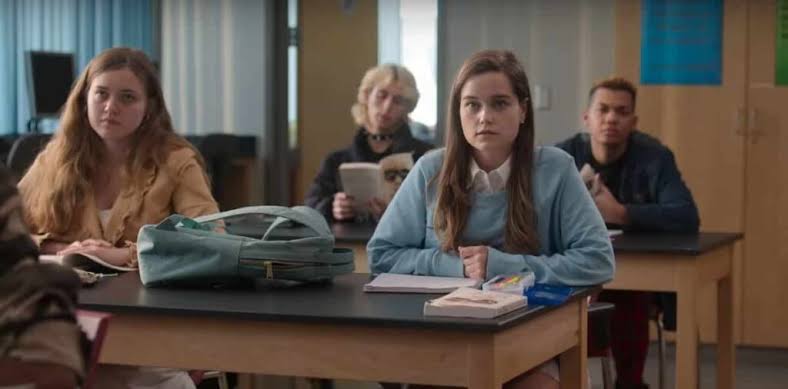 What is First Kill all about?
"First Kill" is about a high school romance between Juliette and Calliope, which sounds easy until you find out that Juliette is a vampire and Calliope is a person who kills vampires. Juliette comes from an old group of valuable vampires, while Calliope is a member of a proud group that is supported by the group. The two old laws are in danger of falling apart because of their relationship, and a few horrible deaths soon cause panic in the community.
"First Kill" is based on a story by V.E. Schwab. It balances new love with themes from an ancient civilization. The rough season ends on an exciting note that leaves many key players' futures up in the air. Let's look more closely at the end of the first season's episode "First Killing" to see how things turn out.